Vanderbilt University Medical Center (VUMC) is parting ways with Vanderbilt University in an effort to better position itself to develop partnerships and joint ventures, Tom Wilemon writes in The Tennessean.
Would you partner with six rivals to start an HMO? These hospitals just did.
Why part ways?
The decision to separate was made after a yearlong study conducted by the Vanderbilt Board of Trust, which found that separate entities were necessary for the hospital to adapt in the evolving health care landscape.
VUMC is looking to expand its Vanderbilt Health Affiliated Network, which launched in 2011 with just three partners and has grown to include about 50 hospitals in five states. Through the network, Vanderbilt provides partner organizations access to medical specialists so they can expand services, and those organizations then send patients who require a higher level of expertise to Vanderbilt.
According to Vice Chancellor for Health Affairs Jeff Balser, separating from the university will give the hospital the ability to receive funding from capital markets. He says that capital will be the "glue" necessary to construct new specialty centers with regional medical systems and make partnerships with new hospitals "hum."
"As VUMC continues to grow in excellence, it must adopt management structures and practices that enhance its ability to act nimbly and more independently in a rapidly changing health care environment," says Chancellor Nicholas Zeppos.
Balser says the hospital is well-positioned to develop new partnerships. He says, "I think there is much more of an open landscape in the Mid-South," adding, "this part of the country ... is in evolution." 
HBR: Five examples of great health care management.
Details of the separation
The hospital's new model will be similar to the relationship that Harvard and Northwestern universities have with their medical centers that are staffed by their professors, but it will remain "uniquely Vanderbilt," says Zeppos. "There isn't another place that has a structure identical to what we are creating," he says.
VUMC will be managed by a new board, with representatives from both the medical center and the university. All financial and legal services will be separated. 
The change is set to take effect within the next 18 months. According to Susan Wente, provost and vice chancellor of academic affairs at the university, the move will not affect staffing, medical research, employee benefits, or salaries.
Balser asserts, "This does and should not be construed as an action that reflects any instability, adding, "This is not a move that is reactive to a problem. Rather, it is a look at the future, saying we're going to be successful in the new health care economy [and] we need a financial structure that gives us more flexibility" (Wilemon, The Tennessean, 11/14; Kennedy, Nashville Business Journal, 11/14; Kubis, Nashville Post, 11/14).
M&A—To What End? Five Characteristics of Intentional Strategy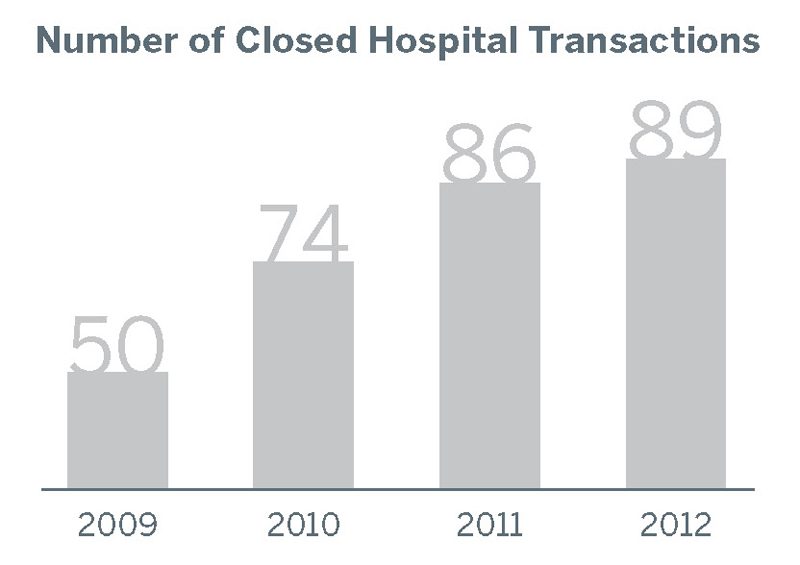 We are in the midst of the most significant period of provider consolidation in the last 30 years.
The most successful M&A deals are focused on delivering a better product to patients and purchasers, rather than insulating the system from competition. Find out what separates these deals from the rest.