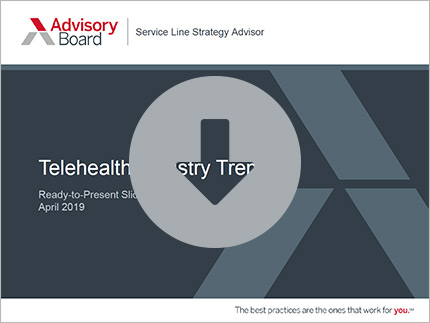 Telehealth offers potential for delivering faster, better, less expensive, and more convenient care. But across virtual visits, remote patient monitoring, and other modalities, many provider organizations still struggle driving return on their telehealth investments.
Download our industry trends deck to get the latest updates on the current state of the telehealth market and how to measure value in a way that helps you reach system goals.
Use the slides to frame your next strategy meeting and build a strong foundation for your presentation.