FDA on Tuesday announced a plan to require tobacco companies to eliminate almost all nicotine from their cigarettes, a move that experts say could have a significant impact on public health and smoking rates.
10 tools for prioritizing community health interventions
Details on the plan
FDA declined to provide many specifics on the plan, but said it intends to publish a proposed rule in May 2023 intending to significantly reduce nicotine levels in cigarettes, though the agency said that date was subject to change.
Public comments would then be invited on the rule before a final rule is published, FDA said. Tobacco companies would then be able to sue, which could delay the rule's implementation.
The rule would apply to all cigarettes sold in the United States, including imports of traditional cigarettes. However, multinational tobacco companies would still be allowed to sell full-nicotine cigarettes in other countries.
"Because tobacco-related harms primarily result from addiction to products that repeatedly expose users to toxins, FDA would take this action to reduce addictiveness to certain tobacco products, thus giving addicted users a greater ability to quit," FDA said.
FDA's plan is based on research showing that when smokers use cigarettes with around 95% less nicotine, they smoke fewer cigarettes, are less addicted to them, and are more likely to seek out less-harmful cigarette alternatives like e-cigarettes or gum, or quit altogether.
An FDA study published in 2018 found this type of rule would lead 13 million adult smokers to quit within five years.
"Nicotine is powerfully addictive," said FDA Commissioner Robert Califf. "Lowering nicotine levels to minimally addictive or non-addictive levels would decrease the likelihood that future generations of young people become addicted to cigarettes and help more currently addicted smokers to quit."
Reaction
Health experts praised the move, saying it could have far-reaching impacts on public health.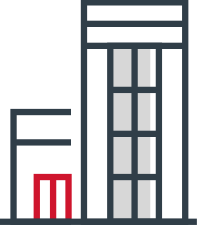 How to design a substance use disorder treatment facility
Mitch Zeller, former director of FDA's Center for Tobacco Products, said the agency has enough evidence to support such a rule. "The public-health return on investment on this is on an almost unimaginable scale," he said.
"This one rule could have the greatest impact on public health in the history of public health," Zeller added. "That's the scope and the magnitude we're talking about here because tobacco use remains the leading cause of preventable disease and death."
Rachel Cassidy, an associate professor in the Center for Alcohol and Addiction Studies at Brown University, noted that experts don't want "to create a prohibition on nicotine."
"What we want is for people to shift from combustible cigarettes, which are incredibly harmful—they kill half the people who use them past the age of 40—to other forms of nicotine which are far less harmful," she said.
Tobacco companies said the plan shouldn't focus on reducing nicotine in cigarettes, but on increasing options for smoke-free products.
"We do actually support the overarching goal here, which is to transition smokers from cigarettes to smoke-free products," said Murray Garnick, general counsel for Altria, the company that makes Marlboro. "We just think that the better way is to create a robust market of FDA-authorized smoke-free products."
Garnick said the policy might not help people quit but could instead fuel a black market for high-nicotine cigarettes. He added that reducing nicotine levels would take years and isn't scalable.
"The focus should be less on taking products away from adult smokers and more on providing them a robust marketplace of reduced harm FDA-authorized smoke-free products," Altria said in a statement. "Today marks the start of a long-term process, which must be science-based and account for potentially serious unintended consequences." (Maloney, Wall Street Journal, 6/21 [1]; Maloney, Wall Street Journal, 6/21 [2]; Jewett/Jacobs, New York Times, 6/21; Reed, Axios, 6/22)