Modern Healthcare released its annual list of the "50 Most Influential Clinical Executives," highlighting clinical leaders who continued to innovate "in the face of unprecedented public health, societal, and financial challenges."
16 things CEOs need to know in 2021
About the list
For its 17th annual list of most influential clinical executives, Modern Healthcare accepted nominations for licensed clinicians who hold the title of SVP or higher in their organizations. From a list of 150 finalists, Modern Healthcare compiled its ranking of 50 honorees, based on readers' votes and input from senior editors of Modern Healthcare. The nominees were judged against the following criteria: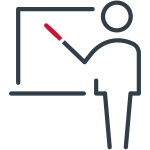 Blog series: Lessons from the C-suite
Actions the nominee took over the past year that helped their organization meets its financial, operational, and clinical goals
Steps the nominee took to help their organization respond to the Covid-19 pandemic, including work that encouraged a culture of innovation
Examples of ways the nominee addressed the quadruple aim of improving community health, patient experience, and clinician burnout while lowering costs
As in Modern Healthcare's 2020 list, the honorees on this year's list were not ranked. 
Who made the list
Hospital and health system leaders—listed in alphabetical order—who made the list include:
Alex Arroliga, CMO at Baylor Scott & White Health
Marjorie Bessel, chief clinical officer of Banner Health
Akram Boutros, president and CEO of MetroHealth System
Susan Brown, SVP of patient care services and CNO at City of Hope
Joseph Cacchione, EVP of clinical and network services at Ascension
Elissa Charbonneau, CMO of Encompass Health
Tammy Daniel, SVP and CNO of Baptist Health
Roxanna Gapstur, president and CEO of WellSpan Health
Susan Grant, EVP and CNO of Beaumont Health
Marc Harrison, president and CEO of Intermountain Healthcare
Rod Hochman, president and CEO of Providence
Jill Hoggard Green, president and CEO of The Queen's Health Systems
Richard Isaacs, CEO and executive director of Permanente Medical Group
Mary Beth Kingston, CNO at Advocate Aurora Health
Wilhelmina Manzano, SVP, CNO and COO for perioperative services at New York-Presbyterian
Stephen Markovich, president and CEO of OhioHealth
Lawrence Moss, president and CEO of Nemours Children's Health System
Karen Murphy, EVP and chief innovation officer at Geisinger Health
Janice Nevin, president and CEO of ChristianaCare
April Novotny, VP of clinical services and chief nurse executive at Lakeland (Fla.) Regional Health
Mary Ann Osborn, SVP and chief nursing executive at UnityPoint Health
Philip Ozuah, president and CEO of Montefiore Medicine
Hal Paz, EVP and chancellor for health affairs at Ohio State University and CEO of Wexner Medical Center
Jonathan Perlin, president of clinical operations and CMO of HCA Healthcare
Scott Rissmiller, EVP and chief physician executive at Atrium Health
Mary Robinson, EVP and CNO, Reliable Health at Texas Health Resources
Rishi Sikka, president of system enterprises at Sutter Health
Anthony Slonim, president and CEO of Renown Health
Johnese Spisso, president of UCLA Health and CEO of UCLA Hospital System
Susan Turney, CEO of Marshfield Clinic Health System
Janice Walker, EVP and CNO at Baylor Scott & White Health
Eric Wei, SVP and chief quality officer at NYC Health + Hospitals
Donald Whiting, CMO of Allegheny Health Network
Amy Wilson, SVP of clinical operations at Ascension
Fran Witt, president and CEO at Effingham Health System
Federal government officials—listed in alphabetical order—who made the list include:
Anthony Fauci, director of the National Institute of Allergy and Infectious Diseases
Vivek Murthy, U.S. surgeon general at HHS
Marcella Nunez-Smith, chair of the Covid-19 Health Equity Task Force and associate dean of Yale School of Medicine
Rochelle Walensky, director of CDC
(Modern Healthcare list, accessed 7/12; Modern Healthcare's methodology, accessed 7/12)