Nearly 10% of internal medicine physicians have a net worth over $5 million, while nearly a fifth of family medicine physicians have less than $500,000, according to Medscape's 2021 "Physician Wealth & Debt Report."
For the report, Medscape surveyed 17,903 physicians across more than 29 specialties—all of whom are currently practicing in the United States—between Oct. 6, 2020, and Feb. 11, 2021.
Radio Advisory episode: An update on the physician landscape, one year later
How did Covid-19 affect physician finances?
According to Medscape, the percentage of physicians facing financial losses as a result of practice issues—such as business problems, reimbursement issues, or a change in practice situation—nearly doubled between 2020 and 2021, from 8% to 15%, largely due to the Covid-19 pandemic.
However, two-thirds of respondents said they did not make any changes to reduce their major expenses in 2020. And 92% said Covid-19 did not have any effect on their ability to pay their mortgage or other bills.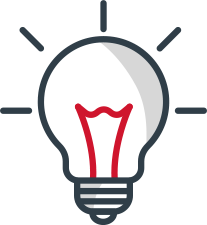 What's on physician executives' minds for 2021?
In fact, physician income on average remained relatively consistent between 2020 and 2021, as physicians juggled leases, staff arrangements, and other cost-cutting efforts to compensate for temporary office closures during the pandemic. According to Medscape, primary care providers saw overall earnings drop from an average of $243,000 in 2020 to $242,000 in 2021. Specialists' earnings fell from $346,000 in 2020 to $344,000 in 2021.
On average, physicians' overall net worth increased
According to the report, 56% physicians reported a net worth of at least $1 million in 2021, up from 50% last year.
"The rise in home prices is certainly a factor" in this trend, Joel Greenwald, a wealth management advisor for physicians, said. "Definitely the rise in the stock market played a large role; the S&P 500 finished this year up over 18%. Finally, I've seen clients accumulate cash, which has added to their net worth. They cut back on spending because they were worried about big declines in income and also because there was simply less to spend money on."