Although the B.1.617, the coronavirus variant first identified in India, appears to be better than some other variants at evading antibody protections, preliminary research suggests that most currently available vaccines are highly effective at shielding people infected with the variant from severe infection or death.
Your top resources on the Covid-19 vaccines
A 'double mutant' is labeled a 'variant of concern'
The World Health Organization (WHO) last Monday classified B.1.617 as a "variant of concern." The variant is the fourth to receive the designation from WHO, joining the B.1.1.7 variant first identified in Great Britain, the B.1.351 variant first found in South Africa, and the P.1 variant first identified in Brazil.
According to the Wall Street Journal, the B.1.617 variant includes 13 mutations, including one key mutation that first surfaced in a variant in California and another that first surfaced in Brazil.
One of those mutations seems to make the virus more infectious and better able to evade antibodies, while the other appears to enable it to better evade the body's immune system response.
The combination of those two mutations led some scientists to label B.1.617 a "double mutant" and to raise concerns that, in combination, the two mutations might make the coronavirus significantly more dangerous.
Vaccines appear effective against new variant
According to the NPR's "Goats and Soda," preliminary evidence suggests the Pfizer/BioNTech vaccine, the Moderna vaccine, and CovidShield—India's most common Covid-19 vaccine, produced by AstraZenca—all may lose some efficacy against B.1.617, but they will still protect people against severe illness or death.
For one study, researchers investigated the variant's resistance to antibodies produced by people vaccinated with the Pfizer/BioNTech vaccine. They found that the so-called "double mutant" behaved very similarly to variants that contained only one of the key mutations.
Ravindra Gupta, a microbiologist at the University of Cambridge and an author of the study, said, "There didn't seem to be the addition of one mutant on top of the other." He added, "And that was really quite important because that assumption has caused panic."
Even so, Gupta acknowledged reports from India of breakthrough cases of B.1.617 among vaccinated individuals—although their cases were generally not severe. Gupta said these cases indicate that, while vaccination on an individual level "is still fantastic and works" against B.1.617, there may need to be "a degree of compromise" when it comes to "controlling transmission."
In particular, according to STAT News, more people may need to be vaccinated than would be necessary against a less infectious variant to stem overall rates of transmission.
Meanwhile, researchers at the Emory University in another preliminary study performed a similar experiment using antibodies taken from people vaccinated with either the Pfizer/BioNTech or Moderna vaccines. They found that—although the antibodies' potency was about seven times lower against the new variant—they could still successfully neutralize it.
"Despite this reduction, all vaccine blood samples ... still maintained the ability to block the B.1.617 variant," Mehul Suthar, an immunologist at Emory, who led the study, said.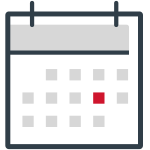 Webinar series: 'Stay Up to Date' on the latest with Covid-19
Separately, Rakesh Mishra, advisor to the Centre for Cellular & Molecular Biology in India, said preliminary evidence—not yet published—indicates that the CovidShield vaccine can provide protection similar to what's been found with the Pfizer/BioNTech and Moderna vaccines. "We were actually very relieved," Mishra said, "because this means this variant has not managed to resist the vaccinations."
Comments
Ultimately, according to Eric Topol, director of the Scripps Research Translational Institute in California, all available research on how currently available vaccines—and particularly those authorized for use in the United States—perform against currently known variants "should provide marked reassurance."
And regarding B.1.617 in particular, Topel added, "We don't think that's going to be a problem. We haven't seen a variant yet that's going to escape protection from our vaccines."
Separately, Soumya Swaminathan, WHO's chief scientist, said while the evidence suggests the B.1.167 variant is more transmissible, the vaccines still appear to "work, the diagnostics work, the same treatment used for the regular virus works." Swaminathan added, "There's no need to change any of those, and in fact, people should go ahead and get whatever vaccine is available to them" (Lin II, Los Angeles Times, 5/10; Doucleff, "Goats and Soda," NPR, 5/12; Joseph, STAT News, 5/13; Noack et al., Washington Post, 5/10; Bhattacharya, Wall Street Journal, 5/10).