On Tuesday, CMS released the CY 2021 Medicare Physician Fee Schedule (PFS) Final Rule, which contains updates to the Quality Payment Program (QPP). The rule will go into effect January 1, 2021.
For broader coverage of the CY 2021 MPFS, click here
How CMS will update the Quality Payment Program (QPP)
This year has been a difficult year for clinicians. So it's good news that CMS granted several flexibilities in this year's final rule for 2020 scoring in response to Covid-19. CMS finalized several policies to help clinicians avoid penalties in the 2020 performance year. Clinicians will be able to earn 10 bonus points for the complex patient bonus toward their final score for the 2020 performance year. CMS also finalized flexibilities for APM Entities that experience extreme and uncontrollable circumstances—they are allowed to submit an application to reweight MIPS performance categories for the 2020 performance period.
Looking to 2021 the final rule doesn't have any surprises and finalizes much of the changes to the Quality Payment Program as proposed.
5 key changes included in the final rule
MIPS Value Pathways delayed. Last year, CMS finalized its intent to overhaul MIPS through implementing MIPS Value Pathways (MVPs), which will group measures from the quality, cost, and improvement activity categories based on medical condition or specialty. CMS finalized a delay of MVP implementation until the 2022 performance period, or later. The agency also finalized guiding principles and development criteria.
APM Performance Pathway (APP) finalized. CMS finalized the replacement of the MIPS APM scoring standard with the APM Performance Pathway (APP). The APP is available to clinicians in MIPS APMs and the category weights are: Quality 50%, Improvement Activities 20%, Promoting Interoperability 30%. The APP will be mandatory for MSSP ACOs.
Sunsetting of CMS Web Interface delayed. CMS Web Interface will be available to use for MIPS quality reporting during the 2021 performance year. However, 2021 is the last year this submission type will be available.
MIPS category weights updated, performance threshold set to increase. CMS finalized updates to the MIPS category weights decreasing Quality to 40%, increasing Cost to 20%, and leaving Improvement Activities and Promoting Interoperability the same, at 25% and 15%, respectively. The performance threshold to avoid the MIPS penalty is set to 60 points. While CMS proposed to lower the performance threshold to make it easier to avoid a penalty in response to Covid-19, they ultimately decided to keep the PT at 60 points. CMS thinks this will provide a more gradual increase in PT and noted the extreme and uncontrollable circumstances reweighting is available to clinicians.
No major changes for APM participants. CMS finalized several minor changes to QP threshold calculation and the hierarchy for distribution of APM incentives. Remember, QP thresholds are also required by law to increase in 2021. 
Our 3 takeaways for providers
Expect low MIPS bonuses due to Covid-related policies. For the 2020 and 2021 performance years, CMS is making the extreme and uncontrollable circumstances policy available to MIPS participants who wanted to reweight one or more MIPS categories due to Covid-19. In the final rule, CMS extends this policy to ACO participants. While necessary to help providers avoid penalties in these unprecedented times, those poised to do well in MIPS should expect small bonuses the next several years. That's because MIPS is budget neutral, so it uses penalties to fund incentives.
Weigh in on MVPs. CMS announced plans to engage stakeholders to develop condition and specialty-specific MVPs at a kick-off meeting in January. While MVPs are set to start in 2022, the APP will serve as a trial run for CMS' new framework, showing a commitment to their planned structural changes to MIPS. Overall, there will be opportunities to provide input on how CMS should refine MIPS in the future and all providers should plan to weigh in.  
ACOs must reassess their quality reporting strategy. Going forward, ACOs have several decisions to make in response to the final rule. While we expect many ACOs will continue reporting Web Interface in the short term, ACOs should use 2021 to evaluate how they will shift their reporting strategy towards MIPS CQMs (registry measures) or eCQMs (EHR measures). That way they can invest in the technology and processes needed to track and report these measures for 2022.
Next steps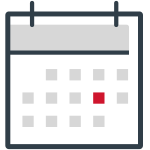 Register for our 60-minute webconference on Wednesday December 16th, 3:00 pm Eastern that will focus specifically on the details of the 2021 QPP policies, action items, and how to prepare for success.