Read Advisory Board's take: The four factors that undermine nurse resilience
Nearly 30% of nurses suffer from post-traumatic stress disorder (PTSD) during their careers, contributing to high rates of turnover in the profession, Emilie Le Beau Lucchesi reports for the New York Times.
What is PTSD?
According to the DSM-5, the reference for psychiatric diagnoses, PTSD can stem from experiencing trauma firsthand as well as from witnessing a traumatic event, learning it happened to a loved one, and from repeatedly hearing details about one. Traumatic events typically involve death, sexual violence, or other injury.
PTSD manifests in several ways, including unwanted memories, flashbacks, nightmares, and extreme stressed when reminded of the triggering event.
PTSD is often talked about along with burnout, which many health care professionals—including nurses—experience. Meredith Mealer, an associate professor at the Anschutz Medical Campus at the University of Colorado, explained that burnout involves feelings of exhaustion, depersonalization, and a low sense of accomplishment. But unlike PTSD, which generally stems from a specific event, burnout typically manifests from being overworked and feeling unnoticed, Mealer explained.
Why nurses experience PTSD
The environment in which nurses work puts them at risk for "triggers and traumas of PTSD," according to Mealer. "Nurses see people die. They work on resuscitating patients. They try to control bleeding. They have end-of-life discussions," Mealer said. She added, "And sometimes they are verbally or physically abused by patients or visiting family members."
Nurses across many care settings are vulnerable to PTSD, Mealer said. In some settings, the risk may be higher than in others. For instance, a study in the Journal of Heart and Lung Transplantation recently found that up to 48% of nurses in a critical care unit meet the criteria for PTSD.
Lucchesi reports that burnout for some specialties may be higher, too.
The turnover challenge
PTSD and burnout lead to a high rate of nurse turnover, Lucchesi reports. The rate of nurse turnover in the United States, based on region, varies from 13% to 21%.
"We know PTSD is present, and it drives nurses away from the bedside," Mealer said. "We don't treat nurses very well, and the work environment is very challenging."
Mealer, who studies resilience in nurses, said the traits related to resilience, including humor, optimism, and social support, can be taught to nurses to help them cope with their work experience. "We approach resilience as something we can bolster with behavioral changes" (Lucchesi, New York Times, 5/7).
Advisory Board's take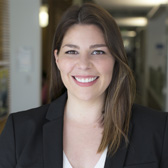 Anne Herleth, Senior Consultant, Nursing Executive Center
It pains me to say, but I'm not surprised that so many nurses meet the criteria for PTSD. Between witnessing harrowing medical events, making deep emotional connections with patients at the end-of-life, and facing on-the-job violence, nurses can be exposed to trauma many times over the course of their careers.
This isn't to say that nurses are defenseless against these traumatic experiences. Quite the opposite, nurses tend to be incredibly resilient people. But even the most resilient nurses are facing mounting challenges in today's stressful environment that make it more and more difficult bounce back and remain resilient over time. 
So what can hospital and health system leaders do to address the problem? Rather than relying on individual resilience, leaders need to better shield nurses from the triggers and trauma that cause PTSD and other mental health symptoms. In our research on nurse resilience, we identified the four factors that are most pervasive in the health care environment and actively undermine nurse resilience. These four factors are:
The rise of violence and point-of-care safety threats in health care settings;
Nurses' sense that they must make compromises in care delivery;
An overwhelming set of responsibilities that forces nurses to bounce from traumatic experiences to other care activities with no time to recover; and
New technology and responsibilities that lead nurses to feel "isolated in a crowd."
To learn more about these cracks—and what strategies you can use to fight them—download our recent infographic on the four foundational cracks that are undermining your nurses' resilience. Then, to go much deeper into strategies your organization can use to fight nurse trauma, download our full report on how to Rebuild the Foundation for a Resilient Workforce.