Read Advisory Board's take: How can your organization best address provider substance abuse?
A new state law in New Hampshire aims to help nurses with substance use disorder recover and keep their license by encouraging them to self-report their condition, Shawne Wickham reports for the New Hampshire Union Leader.
How nurses are susceptible to drug misuse
Nursing has consistently ranked as the most honest and ethical profession, according to Gallup. At the same time, the physical and mental demands of the job combined with access to prescription medication can make nurses particularly susceptible to substance misuse, according to Sandra Pascucci, a retired nurse who has run peer support groups for nurses with substance use disorder.
"Nurses work long hours and they're in very, very stressful situations," Pascucci said, they are prone to work-related injuries that can open the door to prescription painkiller misuse. For example, Joan Widmer, executive director of the New Hampshire Nurses Association, said back-related injuries are as common among nurses as they are among construction workers.
Experts say up to 10% of nurses could be at risk for substance misuse. In the last five years, the state Board of Nursing has recorded disciplinary action against estimated 150 to 200 nurses for substance use-related issues, according to the state Board of Nursing Administrator Denise Nies. Nurses in the state who misuse drugs can be fired and lose their license, Wickham reports.
A new program
But last year, the New Hampshire Legislature gave the state Board of Nursing the authority to create an "alternative recovery monitoring program" that gives nurses who're misusing drugs a path toward recovery that doesn't jeopardize their licenses. The New Hampshire Nurses Association supported the legislation.
The state nursing board recently released drafted rules for the new program, which the board will review at a public hearing May 23.
The draft rules state that nurses who're referred to substance misuse treatment would receive an individualized treatment plan for at least one year of care. Nurses in the program also would need to commit to attending weekly peer support groups and 12-step meetings, submitting to random drug and alcohol testing, and reporting their prescriptions for opiates and over-the-counter medications.
In addition, nurses must agree to stop practicing in their field until they're approved to go back to work.
Once nurses go back to work, they would work under direct supervision for a year. During that time period, they would not be permitted full access to controlled substances. Nurses in the program would be prohibited from administering a controlled substance at all for at least six months after returning to work.
All told, nurses who enter the program would be monitored for three to five years.
Under the program, nurses could be admitted on a voluntary or involuntary basis. The nursing board can refer nurses who are involved in a disciplinary complaint to the program. However, nurses can be denied admission if they have diverted controlled substances or caused "known provable harm" to patients.
Removing the stigma for treatment
Widmer said she hopes the program will encourage nurses to acknowledge they have a problem and feel more comfortable seeking help.
"We want to do all that we can to remove the stigma, get them care, get them treated and then keep them in the workforce," Widmer said. She added, "I don't think you're ever going to see substance use disorder disappear in the nursing population; it's going to be there. But if you can at least address it and find a way to do it in a non-stigmatic way, you're going to keep patients safer, because nurses are going to self-report" (Wickham, New Hampshire Union Leader, 4/27).
Advisory Board's take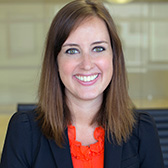 Rebecca Tyrell, Practice Manager, Pharmacy Executive Forum
It's great to see that New Hampshire is taking steps to reduce the stigma associated with substance use disorder and make it easier for health care workers to seek help for themselves or colleagues. Substance use disorder among health care workers is often an under-acknowledged problem. While this particular program focuses on nurses, health care workers of all stripes are at risk of addiction. In fact, an estimated 15% of pharmacists, 10% of nurses, and 8% of physicians are challenged with alcohol or drug dependency at some point in their careers.
"15% of pharmacists, 10% of nurses, and 8% of physicians are challenged with alcohol or drug dependency"
As a result, some turn to drug diversion. Beyond diverting to sustain a substance use disorder (SUD), staff may divert in order to sell medication for additional income or to obtain costly medications that would otherwise be unaffordable for themselves or family members. Far more than other professions, health care workers are at an increased risk of diverting drugs given their high-stress work environment and access to the medications on a daily basis.
Frontline staff can be the organization's first line of defense in identifying potential drug diversion, but all too often employees fail to report suspicious activity. We see two main reasons why:
Employees may be unaware that diversion is likely occurring at their institution (and therefore don't know to be aware of it); and
Staff may think that reporting diversion automatically results in their colleague's termination.
Health systems must dispel these misconceptions by first acknowledging that diversion occurs at every hospital and educating staff about its existence. Staff need to learn about common methods of diversion, who is likely to divert and why, how to recognize diversion, and how to report suspicious activity. Next, leaders should raise awareness about how the organization supports employees by connecting them to substance use disorder treatment when possible. They should emphasize to staff that reporting a colleague's diversion early on can not only help save a life, but protect patients and colleagues from potential harm.
Once staff are aware that diversion is happening and feel comfortable reporting suspicions, they need to know what to look out for. Signs such as slurred speech, increased absenteeism, or frequent drug-related discrepancies may indicate that an employee has an SUD or is diverting medication. Both clinical and non-clinical staff should be aware of these behavioral red flags so they can identify colleagues in need of assistance.
To learn more about behavioral warning signs for SUD, and to get a poster you can hang up to raise awareness in your hospital or health system, download our new infographic: Is your teammate walking a tight rope?