After a snake bit Oakley Yoder on a summer camp hike last year, the nine-year-old girl's family was billed $142,938 for roughly a day's worth of medical care, Carmen Heredia Rodriguez reports for NPR's "Shots." While the family's insurer and summer camp insurance together covered the bills in full, the experience highlights just how quickly medical bills can spiral into the six figures.
Learn more about our 2019 Revenue Cycle Benchmarking Survey
A hike gone wrong
Last summer, Oakley, who at the time was 9 years old, was hiking with her fellow summer campers in the woods in Illinois, when a venomous snake bit her.  
Her camp counselors suspected the snake was a copperhead, which meant they needed to get her medical attention as fast as they could. The counselors also needed to keep her still as any movement could increase the risk of the snake venom spreading.
One counselor carried Oakley back to the camp van, while others distracted her with Taylor Swift songs and candy.
The counselors were able to get Oakley into a van and drive her to a school parking lot where first responders were waiting to examine her. The first responders recommended Oakley be transported via air ambulance to a hospital.
A helicopter took Oakley 80 miles to St. Vincent Evansville hospital where she received four vials of CroFab, an antivenin. The same day she was transferred to Riley Hospital for Children in Indianapolis for observation, and by the next afternoon, physicians told Oakley's parents that she was going to be OK. Less than 24 hours after being bitten, Oakley was able to go home, Rodriguez writes.
Why such a high bill?
Then her parents received the medical bills, which totaled $142,938 for the day's care, including $67,957 for the four vials of CroFab and $55,577.64 for the air ambulance transport.
Since Oakley was likely bitten by a copperhead, the only available antivenin was CroFab.
CroFab's average list price is $3,198 per vial, according to Connecture, a health care information tech company. Chris Sampson, a spokesperson for BTG, CroFab's manufacturer, said manufacturing costs, product improvements, and research all factor into the list price.
According to Leslie Boyer, the founding director of the VIPER Institute, a venom research center at the University of Arizona, who helped develop CroFab, some of the drug's list price can be attributed to strict FDA requirements for testing. However, she noted, desire to make money off the drug is another reason for the pricing. "It's a profitable drug and everyone wants a piece of it," she said.
What patients pay for CroFab can vary depending on how much of the drug they need. However, according to Merrit Quarum, CEO of WellRithms, a health care cost containment company, hospitals often increase the price despite purchasing the drug at a discount.
In Oakley's case, St. Vincent Evansville charged $16,989.25 for each unit of CroFab. Providers generally accept slightly less—$16,159.70 for four vials of CroFab, according to WellRithms.
In a statement, St. Vincent Evansville said the family was not responsible for the full bill and was expected to pay less than $3,500. The hospital has also appeared to lower its price for CroFab, listing it at $5,096.76 per vial online, Rodriguez writes.
A new drug on the market
Since Oakley's incident last summer, a new lower-cost antivenin has entered the market, though FDA has not approved it to treat copperhead bites, Rodriguez reports. The drug, called Anavip, is produced in Mexico and has a list price of $1,220 per vial in the United States, according to Rare Disease Therapeutics, which distributes the drug.
Anavip's arrival in the United States was delayed by a lawsuit from BTG claiming the drug infringed on the patent for CroFab. As part of a legal settlement, Anavip-makers will have to pay royalties to BTG until CroFab's patent expires in 2028, Rodriguez writes. However, industry observers say it could provide a lower cost options for patients who'd otherwise be treated with CroFab.
Ultimately, Oakley's insurer, IU Health Plans, negotiated the price of her antivenin and air ambulance transport down and ended up paying a total of $107,863.33 toward Oakley's bill. Secondary insurance offered through Oakley's summer camp covered $7,286.34 in additional costs that Oakley's family would have otherwise had to pay for, meaning in this case, Oakley's parents didn't have to pay anything out of pocket for her care (Heredia Rodriguez, "Shots," NPR, 4/29).
New: The patient financial experience toolkit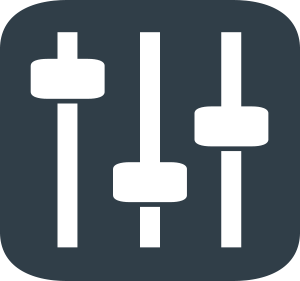 As hospital margins remain narrow, health systems face enormous pressure to protect their revenue. At the same time, the rise of patient consumerism has pushed hospitals to offer a best-in-class patient experience. These goals can actually support each other: by offering an ideal patient financial experience, providers can increase a patient's satisfaction, as well as a patient's likelihood to pay.
Access this toolkit to get 8 resources to help revenue cycle leaders implement the ideal patient financial experience.