More than 80 women are suing Sharp Grossmont Hospital in La Mesa, California, alleging that security cameras in the OR filmed them during medical procedures and appointments without their consent.
Cheat sheets: Need-to-know health care legislation
Lawsuit details
Sharp Grossmont several years ago had placed three motion-detecting cameras in ORs at its Women's Center in an effort to determine how powerful medications had gone missing from anesthesia carts, the lawsuit states.  
The women's lawsuit alleges that between July 2012 and June 2013, the cameras also recorded female patients at the Women's Health Center while they met with physicians, undressed, underwent examinations, gave birth, and went under anesthesia.
Allison Goddard, the plaintiff's lawyer, said in some cases women's faces are visible. The videos do not appear to include audio, according to Goddard.
According to the lawsuit, the recordings were kept on desktop computers, some of which did not require a password. The lawsuit also notes that the hospital "destroyed at least half the recordings but cannot say when or how it deleted those files and cannot confirm that it took the appropriate steps to ensure the files were not otherwise recoverable."
The lawsuit lists 81 women as plaintiffs, and more are expected to join, according to Goddard. About 1,800 patients may have been recorded, according to the lawsuit. 
Previously, plaintiffs had sought a class-action lawsuit against the hospital in this matter. A judge denied class-action certification to the plaintiffs while also denying Sharp Grossmont's motion for summary judgment.
In plaintiffs are suing over the harm they say they've experienced, including anguish, horror, humiliation, depression, and feelings of powerlessness. They are seeking monetary damages.
Sharp's response
Sharp said it could not comment on the specifics pending litigation but provided a statement in response to recent developments.
"Between July 2012 and June 2013, a computer monitor with a motion-activated camera was installed in each of Sharp Grossmont Hospital's three Women's Center operating rooms, where it was previously detected that powerful drugs were missing from the anesthesia carts," the statement said. "Although the cameras were intended to record only individuals in front of the anesthesia carts removing drugs, others, including patients and medical personnel in the operating rooms, were at times visible to the cameras and recorded."
Sharp added that the surveillance methods in this incident "were used for this particular case only and have not been used again."
Separately, John Cihomsky, a spokesperson for Sharp, said that only a small number of people with authorization in Sharp's security, legal, and clinical departments had seen the footage and the viewing was done in relation to litigation or investigation.
Further, Sharp said in the statement said, "We sincerely regret that our efforts to ensure medication security may have caused any distress to those we serve."
Discussion
The lawsuit has prompted questions about hospitals can best handle questions of drug theft.
Art Caplan, head of the Division of Medical Ethics at the New York University School of Medicine, acknowledged that drug theft is a major issues for hospitals and often is investigated but said such efforts are typically done in conjunction with law enforcement. Sharp confirmed it had not worked with law enforcement on these recordings.
"It may be a noble thing to try and figure out how drugs are being diverted, but set it up with the appropriate legal authorities," Caplan said. "It can't be just an internal quality control activity" (Bonifield, CNN, 4/3; Fortin, New York Times, 4/2; AP/CBS News, 4/3; ABC News, 4/2).
Your cheat sheets for understanding health care's legal landscape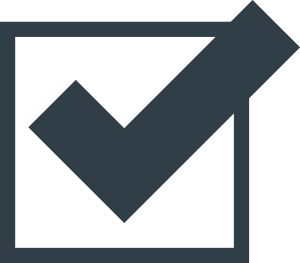 To help you keep up with the ever-changing regulatory environment, we recently updated our cheat sheets on some of the most important—and complicated—legal landmarks to include a brand new one-pager on the new tax law.
Check out the cheat sheets now for everything you need to know about MACRA, the Affordable Care Act, antitrust laws, fraud and abuse prevention measures, HIPAA, and the two-midnight rule.