Read Advisory Board's take: Why this list should be a reminder about the need for a geriatric strategy
Hawaii, Minnesota, and Massachusetts topped WalletHub's list of the best places to retire in 2019 based on health care, but they did not make WalletHub's list of the top-five best states for retirement overall.
About the list
For the list, WalletHub ranked all 50 states based on 46 weighted metrics across three key categories:
Affordability: 40 total points, featuring seven metrics like adjusted cost of living and annual cost of adult day health care;
Quality of life: 30 total points, featuring 21 metrics like share of the population aged 65 and older, food insecurity among elderly, and air quality; and
Health care: 30 total points, featuring 18 metrics like family and general physicians per capita, nurses per capita, and top-rated geriatrics hospitals.
Each metric was graded on a 100-point scale, with a score of 100 representing the most favorable conditions for retirement and a score of zero representing the least-favorable conditions for retirement. Based on those scores, WalletHub calculated each states weighted average in each category and determined a final score for the overall ranking.
The 10 best (and worst) states for retirement:
According to WalletHub, the best states for retirement, or those that had the highest scores on the 100-point scale, include:
Florida, which scored 65.6;
South Dakota, which scored 63.72;
Colorado, which scored 62.19;
New Hampshire, which scored 61.8;
Virginia, which scored 60.82;
Utah, which scored 60.73;
Iowa, which scored 60.41;
Wyoming, which scored 60.13;
Pennsylvania, which scored 59.94; and
Minnesota, which scored 59.88.
The worst states for retirement, or those that scored the lowest on WalletHub's scale, include:
Hawaii, which scored 50.66;
Maryland, which scored 50.55;
Louisiana, which scored 50.06;
Mississippi, which scored 48.87;
Arkansas, which scored 48.53;
New Mexico, which scored 47.92;
New Jersey, which scored 47.85;
Vermont, which scored 47.76;
West Virginia, which scored 47.26;
Rhode Island, which scored 45.94; and
Kentucky, which scored 43.85.
The 10 best and worst states for retirement, based on health care
WalletHub noted that some states were ranked higher when only considering their health care scores.
The best states for retirement based on their health care scores include:
Minnesota;
Hawaii;
Massachusetts;
Colorado;
South Dakota;
North Dakota;
Connecticut;
Nebraska;
New Hampshire; and
Iowa.
The worst states for retirement based on their health care scores include:
Nevada
Georgia;
Oklahoma;
Tennessee;
Louisiana;
Arkansas;
Kentucky;
Alabama;
West Virginia; and
Mississippi.
According to the researchers, Hawaii, Minnesota, and Massachusetts also ranked in the top five states with the longest life expectancies, coming in at No. 1, No. 2, and No. 5, respectively. Similarly, West Virginia, Alabama, and Mississippi ranked on the list of states with the lowest life expectancies, coming in at No. 47, No. 49, and No. 50, respectively (McCann, WalletHub list, 1/14; McCann, WalletHub methodology, 1/14).
Advisory Board's take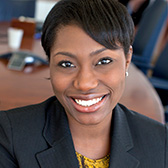 Tomi Ogundimu, Practice Manager, Population Health Advisor
This list can serve as a well-needed reminder to providers that elderly patients often have distinct health care preferences and needs from the rest of the population.
"By 2030, 1 in 5 Americans will be over 65"
While providers often overlook geriatric services as low-revenue, impending demographic changes are forcing a growing focus on this population. By 2030, 78 million Americans—or 1 in 5—will be over the age of 65. And this population often requires different care due to their high prevalence of chronic conditions—82% of Medicare beneficiaries have one or more chronic condition—and declining function—27% of community-dwelling adults age 65+ need assistance with one or more activity of daily living (ADL).
Factor in the worsening shortage of geriatricians—which is expected to grow to over a 22,000 shortfall nationwide by 2030—and you can see why it's so critical for providers to have a well-coordinated, multidisciplinary approach to this population. We've found through our research that creating this intentional geriatric care strategy is crucial to both attracting this population, providing the best care to them, and ultimately, lowering costs.
Here are several approaches that hospitals and health systems can take:
Geriatric assessment clinics. Because of the unique needs of geriatric patients, it can often be hard for PCPs to fully assess and meet their specialized needs. Therefore, many health systems have created outpatient assessment clinics staffed with a multidisciplinary care team to help seniors manage functional decline and proactively plan for future care. These clinics can then coordinate back with PCPs and plan future hospital care—creating patient loyalty and ensuring appropriate use of services.
Full-service geriatric clinics. Offering a specialized clinic treating geriatric patients and staffed by a trained geriatrics team can is one of the most effective ways to streamline services and address care needs proactively in the community. While these clinics are often not well-reimbursed, they can prevent readmissions and lower cost of care for complex patients. Multidisciplinary care team models (like the Geri-PACT model used by the Veterans Health Administration) can help to control clinic costs by increasing clinical coordination.
Geriatric service line. Several leading organizations have restructured their inpatient geriatric care by creating a comprehensive care team or devoted service line to include geriatricians, geriatric psychiatrists, nurses, social workers, PTs, OTs, nutritionists, pharmacists, and speech and hearing specialists. These health systems report that the enhanced knowledge and skills regarding treatment of common geriatric symptoms can increase elderly patients' satisfaction rates, decrease LOS and readmission rates, and reduce hospital care costs.
Dedicated geriatric ED space. Each year, 22% of geriatric patients use the ED at least once—and 70% of these visits are deemed avoidable. One-third of these visits results in an inpatient stays, which tend to be longer, more costly, and results in worse health outcomes than for younger patients. As a result, several leading organizations have created dedicated geriatric ED units with specialty geriatric care teams to provide targeted triage, wrap-around care, and post-discharge planning and support. St. Joseph's University Medical Center, for instance, saw inpatient geriatric ED admissions decrease by 24% after opening their geriatric ED in 2009.
For organizations looking to better support the senior patient population, but not sure what services to offer, start with the Cross-Continuum Senior Services Scorecard. This scorecard ranks services offered across inpatient, ED and trauma, outpatient, and post-acute care from baseline to pioneer.
We also have a number of resources to help you dive deeper in crafting a geriatric strategy. Make sure to read about: