Read Advisory Board's take: How can providers ensure the appropriate use of imaging?
In a JAMA opinion piece, researchers from Stanford University and Mayo Clinic raise alarms about the prevalence of "unnecessary diagnostic imaging" in the United States, saying there is "virtually no evidence" that more MRIs and CT scans "improve... overall population health."
A 'substantial problem' in the US
The researchers—Ohad Oren of the Mayo Clinic, Electron Kebebew of the Stanford University School of Medicine, and John P.A. Ioannidis of Stanford University—write that unnecessary and wasted diagnostic imaging is a "substantial problem" in the United States. According to the Washington Post, diagnostic imaging in the United States has evolved into a multibillion dollar industry.
"The United States occupies top usage ranks" among health systems worldwide, they write, "with population rates of annual [CT] scans (245 per 1000 people) and [MRI] scans (118 per 1000 people) that are 5 and 3 times higher than those of Finland, respectively."
And they argue that these "between-country differences probably reflect largely wasted overuse" in the United States.
Why excessive imaging is a big problem
The researchers acknowledge that diagnostic images can provide important insights into a patient's condition, but they argue that while "information can be useful, too much information can create numerous problems."
In particular, they write, "[o]veruse of imaging equates to haphazard screening of individuals for disease," which can lead to unimportant or unnecessarily worrying discoveries. For instance, overuse of imaging can result in the discovery of "radiographic incidentalomas," which the researchers define as "abnormalities that did not serve as the native reason for the performance of the test."
Such abnormalities often don't have any clinical significance, but even so they can "have major financial and health consequences" for patients who might become anxious over the findings and seek further diagnoses and treatment.
Further, even a scan that doesn't turn up any worrying findings may expose patients unnecessarily to the risks associated with radiation and contrast dyes.
How the researchers want to tackle the problem
Part of the problem, the researchers argue, is a lack of clear, evidence-based guidance on when imaging is appropriate. The issue goes all the way back to the tests' founding, the researchers write, noting that the scans "were never subjected to [randomized controlled trials]" due to their clear clinical value.
Such a quick launch to the market was appropriate at the time, the researchers argue, but now that the scans have been in place for decades, it's time for physicians to scrutinize their use more closely.
In particular, they propose introducing the concept of diagnostic waste during medical school, residency, and continuing medical education. Clinicians should be trained to ask themselves, before ordering any imaging test, whether the test is necessary, what consequences it might pose to patients, whether alternative options exist, and what the test is likely to reveal, the researchers write.
The researchers also propose educating the general public on diagnostic waste. "Healthy individuals and patients can be counselled that imaging studies have associated risks not only due to radiation... but also can lead to the detection of incidental findings," they write. In particular, they suggest counseling would-be imaging patients at the point of care to ensure they understand "the likely gains vs. the potential detrimental effects of testing.
"An informed consent process of that kind may improve transparency and reduce confusion regarding follow-up and treatment options," the researchers write (Oren, et al., JAMA, 1/22; Blakemore, Washington Post, 1/20).
Advisory Board's take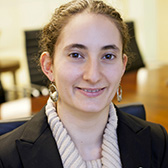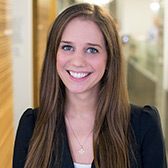 Lea Halim, Senior Consultant and Erin Lane, Consultant, Imaging Performance Partnership
Imaging services often top the list of "low-value" diagnostic services and are blamed for unnecessary spending. At the same time, the health system often misses opportunities to provide appropriately imaging services. For example, fewer than 4% of eligible patients receive the low-dose CT lung cancer screening that the US Preventative Services Task Force recommends.
Health systems need to improve on both fronts: Both reducing unnecessary imaging and increasing appropriate use of services. Organizations should focus on "appropriate use," a holistic goal to improve the overall value of care (which may lead to less, more, or different types of imaging). Through our research, we've found that the most effective appropriate use initiatives engage referring providers through education and set clear clinical targets with measurable goals.
Importantly, the most successful organizations leverage radiologists as clinical experts. Radiologists can help ensure appropriate imaging by:
Clearly defining appropriate follow-up for incidental findings in the report using the most recent guidelines;
Providing in-the-moment consultative advice, including appropriateness checks before patient arrival or scan; and
Identifying trends in inappropriate use and provide appropriate education to referring physicians.
For example, one independent radiology group worked closely with an independent emergency medicine group to create consistent, clinically-appropriate follow up recommendations for the five most common, uncomplicated incidental findings in the ED: abdominal aortic aneurysm (AAA), adrenal nodules, lung nodules, ovarian cysts, and thyroid nodules.
The two physician groups developed standardized follow-up guidelines (based on literature, particularly the American College of Radiology's incidental findings whitepapers) to include in radiology reports, and patient-facing guidelines in ED discharge packets. The two groups even worked with their IT vendor to create a keyboard shortcut that allows ED providers to quickly input the standard language into discharge packets.
Want more about the current trends in imaging, like how the shift toward value-based care will impact your imaging program? Join us on Wednesday, February 6th at 1 pm ET to learn more about key trends that will impact your business this year.