Writing in Medscape, Lee Goldsmith, a physician and a malpractice attorney, shares the five most common reasons why patients sue doctors.
Cheat sheets: Need-to-know health care legislation
1. The patient wants answers—that the doctor didn't provide
The top reason why patients sue doctors, according to Goldsmith, is to get information. To make this point, Goldsmith cites a case in which a man in his 50s died after two visits to his primary care doctor for chest pain in one week. The patient's wife—who was also a patient of the doctor—came to the office seeking answers. After the doctor declined to see her, the woman sued for wrongful death. The lawsuit ended with a settlement.
2. Billing disputes
The next-most common reason why patients sue is over billing disputes, Goldsmith says. Goldsmith acknowledges "that physician compensation is not sufficient and that [physicians] want to get the money [they] deserve," but adds "when a patient's family has suffered an unexpected event, collection efforts may appear to be rubbing salt in the wound." Goldsmith shares a case in which a patient died following a surgery from a surgeon who did not accept his insurance. When the surgeon billed the family for the outstanding amount, they sued, and the case was settled.
 Goldsmiths suggests having staff members call families to discuss payment options. He warns, "[B]efore sending a bill to collection, make sure you are on solid ground medically and ethically."
3. The patient believes details are omitted
Goldsmith says the third-most common reason patients sue has to do with how a physician reacts when a patient has an unexpected outcome. These are cases when a doctor doesn't completely tell the truth—or perhaps even "outright lie[s]."
Goldsmith explains that in cases where one doctor in a team is responsible for negligence, it's common for a patient to choose not to sue the doctor who was open and honest and sue the other doctors—even if the doctor who was open was the one responsible for the negligence.
That said, he acknowledges the concern of admitting liability, noting, "there are ways to explain the events without admitting liability." He writes, "Spend the extra five minutes and let the family express their anguish. 'We tried our best, the team worked well together, but in this case we were not successful. I am sorry.'"
4. The patient is desperate
Goldsmith says the fourth-most common reason patients sue is because of the extreme financial and emotional cost of medical injury. While it's "understandable" that physicians take the view point that finances aren't their concern, that's "not very helpful," Goldsmith states. Instead, he advises, "You should know their financial status and render assistance if you can." To help patients financially, Goldsmith suggests developing a payment plan.
5. The patient is reacting to your actions
As a last word of caution, Goldsmith warns, "Finally, don't do anything foolish"—namely suing a patient whom you might've harmed. He shares a case in which an obstetrician sued a woman for libel after she called him a "butcher" and another patient overheard. The child of the woman who made the comment was severely injured 12 years earlier when that obstetrician delivered the child. The woman had not considering suing at the time. However, when she was sued for libel, she countered sue. The case settled for $2 million (Goldsmith, Medscape, 10/23).
Just updated: Your cheat sheets for understanding health care's legal landscape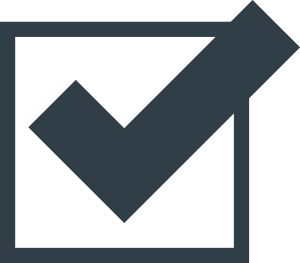 To help you keep up with the ever-changing regulatory environment, we recently updated our cheat sheets on some of the most important—and complicated—legal landmarks to include a brand new one-pager on the new tax law.
Check out the cheat sheets now for everything you need to know about MACRA, the Affordable Care Act, antitrust laws, fraud and abuse prevention measures, HIPAA, and the two-midnight rule.