Editor's note: This popular story from the Daily Briefing's archives was republished on Jan. 15, 2020.
Read Advisory Board's take: Why does bullying often go unnoticed?
Nurses must deal every day with inappropriate and bullying behavior, ranging from social exclusion and rolled eyes to outright physical abuse. To learn how leading organizations are working to end bullying, Kerry Gooch of Becker's Hospital Review spoke to executives at several hospitals and health systems, and their comments revealed five ways to prevent—and respond to—bullying behavior.
1. Prevent bad behavior by modeling good behavior.
Maggie Fowler, CNO of SSM Health, said, "I've always felt the best way to address bad behavior in the workplace is to begin by defining good behavior, including setting expectations on how we treat each other using common core values that embrace respect."
Similarly, Carolyn Green, CNO of the Presbyterian Delivery System of Presbyterian Healthcare Services, said that hospital leaders must serve as role models "by demonstrating acceptable behavior while also identifying inappropriate behavior and enforcing processes that mitigate it." In this way, leaders help "foster an environment that prevents bullying before it starts," Green said.
Karen Grimly, the chief nursing executive at UCLA Health, added that it's important to praise good behavior—not just to criticize bad behavior. "If you focus your attention and expectations on positive behavior," Grimly said, "the negative behavior doesn't simply become less noticeable, it actually diminishes."
2. Make it (really) easy for bullying victims to report their experiences.
Some health systems have created anonymous reporting options to help bullying victims come forward. According to Floyd Chasse, VP of human resources at Erlanger Health System, Erlanger has created a "number of protocols," including an anonymous hotline and the opportunity to speak directly to an employee relations representative at human resources.
Even so, purpose-built reporting channels aren't the only way to surface bullying. According to Grimley, UCLA Health has found that its CiCARE rounds—an acronym that stands for Connect, Introduce, Communicate, Ask, Respond, and Exit, representing the key attributes of a successful encounter with a patient or colleague—serve to "urge people to communicate about issues that affect them." The rounds, Grimley added, create "an environment of trust so that someone who may have been bullied feels comfortable stepping forward."
3. Don't hesitate to document abusive behavior …
According to Chasse, Erlanger has implemented policies that encourage employees to maintain copies of any emails, text messages, or letters they receive from an alleged harasser, as well as a time-stamped diary of every event regarding the harasser. This documentation can prove valuable when dealing with abusive behavior later.
"Bullying/harassment is not something Erlanger takes lightly," Chasse said. "We feel very strongly about confronting workplace bullying and harassment, knowing the significant impact and damage to employees, our patients and our organization."
4. … but don't confuse constructive criticism with bullying.
While it's important to document bullying when it occurs, it's also important to recognize that not every tense or difficult conversation in a workplace qualifies as bullying. Kathy Howell, chief nursing executive for UCHealth and CNO of University of Colorado Hospital, said, "[It's] important to educate teams on what is not bullying, such as constructive feedback and progressive performance planning."
That said, Howell emphasized that when true bullying occurs, it's important "to call it out overtly as bullying." That includes behavior that is "not overtly seen but is practiced through exclusion, not informing of important notices or changes, and not being included in social settings within the department," according to Howell.
5. Show victims that you have their back.
The best way to ensure that victims feel supported, according to Fowler, is by having team members who physically stand by their coworkers when they're being bullied and address the behavior.
"This show of support, by physical presence, reinforces that this type of behavior is unacceptable and that the rest of the team is united against the abuse," Fowler said (Gooch, Becker's Hospital Review, 10/12; Pantazi, Florida Times-Union, 3/4/16).
Advisory Board's take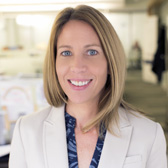 Katherine Virkstis, Managing Director, Nursing Executive Center
It's great to see these leaders taking a strong stance on nurse bullying, as it's an issue my team feels passionately about. We know that nurse bullying is common—according to an American Nursing Association's study, 50% of RNs report having been bullied by a peer while 42% report having been bullied by a person in a higher level of authority.
"Nurse bullying behaviors are often underreported and can be difficult to identify."
Bullying and incivility in any workplace should never be tolerated. However, nurse bullying behaviors are often underreported and can be difficult to identify. There are many reasons why this is true, including:
Bullies tend to keep their negative behavior discreet;
New nurses are generally afraid to report negative behaviors;
New nurses may not have the experience to know to expect anything different;
Directors and managers are often overwhelmed by a large number of direct reports and don't have the time or capacity to monitor all of them; and
Executives generally don't have extensive time to spend on units (where they might see bullying) due to other competing priorities.
In our research with a number of nursing executives around the country, we discovered that many are taking dynamic approaches to root out and address nurse bullying. Two of the approaches that stood out to us were:
Saint Luke's Hospital, a 629-bed teaching hospital in Missouri, which relies on surveys of float nurses to identify units with unfriendly or unwelcoming cultures. These float nurses are an ideal group to survey, as they don't have to regularly work with staff or managers on a unit—making them more likely to be candid—and as they work in a variety of units, meaning they have multiple reference points for positive versus negative environments.

The surveys are less than two minutes long, and the results feed into a dashboard that nurse leaders can use to see the trended results at the facility and unit level. If a unit's score is consistently low or trending downwards, the CNO or a director meets with that unit's manager to create an improvement plan. When we spoke with Saint Luke's nursing leaders in 2015, they credited the program with a 4% lower bedside RN turnover rate than other hospitals in the region. (To learn more about the program, read our Q&A with the program's director).
Northumbria Healthcare NHS Foundation Trust, a 1,375-bed acute care hospital in England, which empowers unit nurses to create a formal code of conduct promoting a culture of civility. A trained facilitator leads nurses in a structured session on which behaviors build the type of environment they want to work in and which behaviors damage it. Leaders then translate these insights into a formal code of conduct for the team and all staff formally and publically commit to following it.

We like that this activity requires minimal investment, but leads nurses to report feeling more connected with each other and their teams. Northumbria also found that patients' scores for their nurses—and particularly their scores for "respect and dignity"—also increased in the units where nurses committed to the codes. (You can see a sample code of conduct that a unit created here).
These two practices are a great starting point for nursing leaders who want to discover nurse bullying behaviors at their hospital and put an end to them. However, we encourage leaders not to stop there. Rather, we've found that nurse bullying is just one contributor to a broader sense of isolation that nurses feel today.
"We encourage leaders not to stop there...nurse bullying is just one contributor to a broader sense of isolation nurses feel today. "
Much of this isolation is driven by the shift to electronic health systems, greater documentation, more single-occupancy patient rooms, and a greater emphasis on efficient care delivery streams. As a result of these forces, nurses often feel "isolated in a crowd," or like they're working alone despite being surrounded by people.
We've found that the best solution to counter this feeling is through storytelling. When executives hardwire opportunities for nurses to connect with each other through personal stories, nurses report feeling more meaningfully connected and supported by their team.
To learn more about how to implement storytelling practices at your organization—and much more about addressing nurse bullying and incivility—download our report on how to Rebuild the Foundation for a Resilient Workforce.