Read Advisory Board's take: Should you incorporate wearables into clinical practice?
Many people use fitness trackers to monitor their calories burned and to help them lose weight, but not all of these devices are equally accurate at tracking energy expenditure, according to a new analysis published in the British Journal of Sports Medicine, Lisa Rapaport reports for Reuters.
Study details
For the analysis, researchers explained data from 60 published studies that, in total, tested the accuracy of 40 different fitness trackers worn either on the arm or wrist.
The researchers found that accuracy varied significantly, though it generally was better in devices that measured heart rate or body heat.
Further, accuracy varied by the activity being tracked. The fitness trackers tended to produce poor estimates for calories burned by less-vigorous movements, such as walking or climbing stairs.
The most accurate—and inaccurate—fitness trackers
Based on the data, the researchers determined the most accurate—and inaccurate—devices to measures one's energy expenditure. The researchers cautioned, however, that due to limited data, the differences between devices may not be statistically significant.
According to the researchers, the devices that produced the most accurate results were:
Apple Watch;
Bodymedia CORE armband;
Fitbit Charge HR;
Fitbit Flex;
Jawbone UP;
Nike FuelBand;
SenseWear Armband; and
SenseWear Armband Mini.
The devices that the researchers found were the most likely to underestimate energy expenditure were:
Garmin Vivofit;
Jawbone UP24; and
SenseWear Armband Pro3.
Discussion
The researchers noted that if a fitness tracker overestimates the number of calories a person is burning, that person may not exercise as much as they need to, increasing their risk for obesity and other health issues. On the other hand, if the device underestimates energy expenditure, a person could exercise too much, which could put too much stress on their cardiovascular system.
Ruairi O'Driscoll of the University of Leeds in the United Kingdom, who was the study's lead author, said "Consumers should be aware of the potential for error in their devices, especially if they are using it to inform their eating behaviors."
Mitesh Patel, director of the Penn Medicine Nudge Unit at the University of Pennsylvania, who was not involved in the study, said, "Most research has shown that wearable devices and activity monitors are not that accurate for measuring energy expenditure." He advised that consumers use the information from these devices "as a gauge … as the numbers may not be accurate but trends higher or lower may be more likely to be correct. Other measures like step counts may be a more accurate and better indicator of how much activity a person has done."
Lisa Cadmus-Bertram, a researcher at the University of Wisconsin-Madison, who wasn't involved in the study, said consumers "need to recognize that the technology isn't perfect and that trackers are providing estimates; it's not a magic number that reflects the exact number of calories burned" (Rapaport, Reuters, 10/18).
Advisory Board's take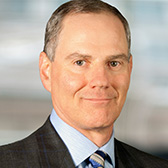 Peter Kilbridge, Senior Research Director and Sophie Ranen, Analyst, Health Care IT Advisor
While wearables' accuracy may be limited in tracking exercise and caloric expenditure, that doesn't mean that providers should overlook their other features and overall clinical potential.
According to a 2018 survey by Accenture, consumer use of wearables has more than tripled since 2014. And the number of companies offering wearable products has also shot up—increasing the data captured from simple metrics like steps, sleep and heart rate, to more complex measures like acceleration, altitude, glucose levels, respiration rate, temperature, and hydration. These metrics offer the chance for providers to get more complete data than just patients' physical activity, and therefore expand the devices' clinical potential.
So how can your organization benefit from the rise of wearables? Here are two initial ways:
"These patients want a provider who will track their wearable data"
Boost patient engagement and connect to new patients. Wearables offer a new avenue for providers to connect with patients and increase the number of touchpoints between them (often building greater patient loyalty). Because the type of patients who most often use wearables, "quantified selfers," are typically healthy and active, they are often not as engaged with the health care system. But many recent studies show that these patients are both willing to share their health data with their physician and want a provider who will track this data—offering a new way to engage them.
Avoid costly chronic care episodes. Many organizations have begun incorporating wearables into care management programs for high-risk or chronic care patients. Integrating wearables not only helps patients track their own health, but also allows them to share this data—giving providers a more comprehensive view of patients than traditionally possible. This is particularly valuable in-between visits, where the data tracked can help to customize care plans and allow providers to potentially intervene if the patient goes off-track.
If your organization is interested in wearables, our research has found that there are three top questions you should consider first:
Do you have a data management system to turn the large amount of wearable-generated data into actionable information?
Do you know the HIPAA security obligations that accompany the devices your patients are using?
How will your wearable strategy compliment your existing clinical programs and tap into the same incentives that you already use to keep patients healthy?
For our insights into how you may want to answer these questions, as well as a deep dive into the main opportunities and challenges that wearables programs face, download our new research report on Incorporating Wearables Data into Clinical Practice.