In Texas, dozens of patients are taking legal action after receiving a botched compounded injectable eye drug that left them partially blind—a case that observers say highlights the holes in regulatory oversight of compounding pharmacies, Stephanie Lee reports for BuzzFeed News.
Your cheat sheets for understanding health care's legal landscape
He lost his sight—and his livelihood
In one case, Curtis Cosby, a 58-year-old truck driver, underwent cataract surgery on his right eye in February 2017. After the procedure, a doctor injected a compounded version of Imprimis Pharmaceuticals' TriMoxi, a drug that is used as an alternative to eye-drops to speed healing.
But about two weeks after the surgery, Cosby returned to the his eye surgeon after realizing—while driving—that he couldn't see out his right eye. The surgeon apologized to Cosby and explained that other patients who had received the injectable compounded drug had reported similar symptoms.  
After the experience with his right eye, Cosby hasn't had cataract surgery on his left as he'd planned, and now he's nearly blind. That means he can't drive and has to forego his work as a truck driver.
"I just—I still can't get over that this is really the way it's going to be," Cosby said.
Patients take legal action
Cosby is set to join a number of patients who have filed lawsuits against Professional Compounding Centers of America (PCCA), a trade organization that provides compounding pharmacies with chemicals and drug recipes; Guardian Pharmacy Services, a compounding pharmacy that mixed the drug; and the clinics that injected the drug after surgery, Lee reports.
According to Lee, at least 68 cataract patients in the Dallas area say they were partially blinded or more severely harmed after receiving a "knockoff version" of the eye injection drug.
Andrew Sommerman, one of the attorneys for the patients, said his clients are seeking at least $1 million for their injuries. "It is a poor substitute, but it is the only one the law allows," he said.
The defendants have denied responsibility. Jack Randall Munn—president and founder of Guardian, which in 2016 was flagged by FDA "for serious deficiencies in practices for producing sterile drug products"—said that there is "no connection … between any Guardian product and the unfortunate adverse event alleged" in Texas. He added that the company "is committed to the quality and safety of all of its compounded products and has a rigorous quality assurance program in place."
Similarly, PCCA denies any involvement with the drug. The lawsuits allege that PCCA provided Guardian with the formula for the drug without properly testing it or warning Guardian about the risks. However, a spokesperson for PCCA said, "Any statement that PCCA 'supplied' Guardian Pharmacy Services with a 'defective TriMoxi formula' is completely false." The spokesperson added that TriMoxi is not and has never been within PCCA's formula database.
Two clinics, the Key-Whitman Eye Center and the Park Central Surgical Center, are also being sued for purchasing the TriMoxi injections in batches from Guardian without requiring a prescription, which is a violation of federal law. However, Key-Whitman has claimed that the problems were caused by the drug and not "any surgical technique."
Imprimis is not named in the lawsuit and claims that the drug mixed by Guardian was a knockoff version of TriMoxi that should not be called TriMoxi. However, the product is referred to as such in the lawsuits.
It's unclear whether Guardian made its version of TriMoxi on its own or whether it had help from PCCA. But a medical expert's report filed in the lawsuit confirmed that the compounded drug was flawed, Lee reports. The report stated that Guardian's version of TriMoxi contained an excess amount of poloxamer, a chemical compound. The original formula from Imprimis contained less than 3% of poloxamer, while Guardian's contained as much as 12% of the compound. According to one patient's doctor's report, the compound created a toxicity that seems to have irreversibly damaged the patient's retina.
The lack of regulation behind compounding pharmacies
The case highlights lingering concerns about lack of regulation surrounding the compounding pharmacy industry—which is "booming" Lee reports.
Trade groups estimate that there are about 7,500 compounding pharmacies in the United States, and that at least 1% of all prescription drugs each year are compounded. Compounding pharmacies provide customized versions of drugs not sold by pharmaceutical companies.
These pharmacies are not allowed to copy any medication, but they can make substitutes for drugs that are either off the market or in short supply, Lee reports. The key difference is, these pharmacies don't have to have their drugs approved by FDA. This means no one is required to test whether the drugs produced are safe and effective, according to Lee.
Concerns about lack of regulation aren't new: In 1996, then-FDA commissioner David Kessler warned that compounding pharmacies were likely to create a "shadow industry of unapproved generic drugs" that "could result in serious adverse effects, including death."
In 2013, Congress passed the Drug Quality and Security Act (DQSA) after a fungus contaminated drugs at the New England Compounding Center (NECC) in Massachusetts, leading to a meningitis outbreak that sickened nearly 800 customers and killed 64.
DQSA sought to eliminate confusion over whether the FDA or state pharmacy board were supposed to oversee compounding pharmacies like NECC by giving FDA primary oversight over large compounding pharmacies that sold drugs to doctors and hospitals in bulk. However, pharmacies have to volunteer to be part of the group overseen by the FDA, which just 70 have done. Guardian, the pharmacy in the Texas lawsuit, is not part of that group.
Further, FDA isn't responsible for smaller pharmacies that compound drugs for individuals, which comprises the majority of the industry, Lee reports. Rather, they're regulated by state pharmacy boards, whose rules vary by state.
Sommerman, the attorney representing the Texas patients, said he hopes that this lawsuit will serve as a message to compounding pharmacies like Guardian, "one that says you cannot skirt the rules of the FDA, or safe and effective rules associated with drugs and pharmacies, by creating drugs in a roundabout way" (Lee, BuzzFeed News, 9/21).
Your cheat sheets for understanding health care's legal landscape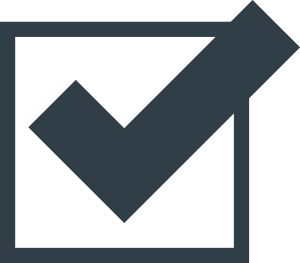 To help you keep up with the ever-changing regulatory environment, we recently updated our cheat sheets on some of the most important—and complicated—legal landmarks to include a brand new one-pager on the new tax law.
Check out the cheat sheets now for everything you need to know about MACRA, the Affordable Care Act, antitrust laws, fraud and abuse prevention measures, HIPAA, and the two-midnight rule.