Read Advisory Board's take: 3 key lessons for creating a sustainable CHW program
Editor's note: This popular story from the Daily Briefing's archives was republished on Feb. 26, 2019.
Community health workers (CHWs) can be an effective tool for health systems looking to bolster population health, but many CHW programs are being launched without following best practices, Shreya Kangovi, executive director of the Penn Center for Community Health Workers, and David Asch, executive director of the Penn Medicine Center for Health Care Innovation, write in NEJM Catalyst.
The evolution of CHWs
CHWs have been a part of health care for centuries and have helped health care organizations go beyond traditional medicine and examine the social factors—such as employment and housing—that affect a patient's health. CHW programs have gone "through boom and bust cycles" for decades, Kangovi and Asch write, noting that often, these programs "fail" because "the same remediable mistakes keep recurring."
To help ensure success, Kangovi and Asch, who have offered technical assistance to more than 1,000 CHW programs in the United States, outline what they consider "to be the core components of effectiveness based on [their] review of the literature and [their] experience with developing IMPaCT, a standardized CHW model that has been shown, in multiple randomized trials, to improve mental health and quality of care as well as to improve chronic disease control while reducing hospitalization."
How health care organizations can effectively manage CHW programs
Based on their experience, Kangovi and Asch determined there are three "core components" to effectively managing a CHW program that focus on hiring, training, and emphasizing CHWs' role in providing patients with social support.
1. Your program is only as good as the people you hire. First, Kangovi and Asch recommend that health care organizations develop a hiring strategy and understand "who is—and is not—a community health worker." They note that CHWs "share demographic characteristics with their patients (e.g., income, race, education, language)" and "have a unique identity … that allows them to build trust with patients."
To find the right candidates, Kangovi and Asch suggest health care organizations use nontraditional recruitment approaches, such as posting job openings at local volunteer organizations. To evaluate potential candidates for the CHW role, Kangovi and Asch recommend hiring managers use behavior-based interviews, which involve theoretical case scenarios and can help identify candidates who are empathic and effective listeners.
According to Kangovi and Asch, currently, most health system CHW programs are experiencing annual turnover rates of up to 50%. But, they note, CHW programs that follow their guidance have seen annual turnover rates of 1.7%.
2. Training shouldn't end after orientation. Once a candidate is selected, Kangovi and Asch note that it is important to offer continuous training for both CHWs and their supervisors. This includes standardized skill checks to engage and assess employees, Kangovi and Asch write. In particular, Kangovi and Asch write that health systems should examine whether CHWs have mastered interpersonal techniques for engaging with patients, which include active listening, motivational interviewing, and respecting boundaries.
3. Emphasizing CHWs' role in social support—and setting a clear end date. Many CHW programs "use [CHWs] solely to reinforce conventional medical care," and "overloo[k] CHWs' greatest value: the ability to provide creative, patient-centered social support," Kangovi and Asch write.
Kangovi and Asch explain that their IMPaCT model allows CHWs to take a "more flexible approach" and "tailor … interventions based on patient-driven action plans." For example, Kangovi and Asch note that "CHWs may exercise with patients at a local YMCA, set up conversations between estranged family members, or restore joy for traumatized patients through fun activities such as bowling."
Kangovi and Asch said the IMPaCT model has shown that social support "can be as effective as conventional medical pathways for improving hard clinical outcomes," such as hospital readmission rates and glycosylated hemoglobin levels.
However, Kangovi and Asch stressed that organizations should set clear expectations on the CHW-patient relationship, including "advance planning for the end of the relationship." They explain, "Programs without a fixed ending, in which patients graduate when they are ready, run the risk of creating perverse incentives, whereby patients who demonstrate improvement lose access to their support person as a result of their progress. In contrast, successful programs focus on identifying long-term support systems—drop-in groups, church, family, or neighbors—that patients can lean on once intensive CHW support ends" (Kangovi/Asch, NEJM Catalyst, 8/29). 
Advisory Board's take: 3 more key lessons we've discovered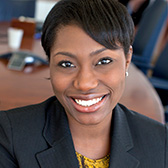 Tomi Ogundimu, Practice Manager, Population Health Advisor, and Darby Sullivan, Senior Analyst, Population Health Advisor
As this article shows, CHW programs are quickly coming into fashion again with provider organizations nationwide. Our research team, the Population Health Advisor, has spoken with a number of CHW program leaders over the last few months, and can attest to the remarkable variety of CHW efforts across (and even within) systems. To some degree, this variation is a good thing, as organizations have been able to design their programs to meet system goals and patient needs. However, they don't all achieve sustainable return on investment under both fee-for-service and value-based care reimbursement. There are several key attributes standard among successful CHW programs that allow for a strong ROI.
So what makes a CHW program successful? After a visit to University of Pennsylvania Health System's Center for Community Health Workers where we met with the program's leaders and CHWs, we identified three additional keys to success.
You can make the case for a CHW program in a fee-for-service environment, but you need good data on your side.

No matter the payment model, champions won't be able to secure leadership buy-in without presenting compelling data on the program's expected success. Leaders of the Center for Community Health Workers have spoken with many funders who ultimately passed on supporting CHW programs, and found that often it was due to a lack of data on CHW effectiveness.

"They measured a $2 return for every $1 invested in the program."

Therefore, Penn used randomized control trials (RCTs) to track the IMPact program's outcomes and created a board-like committee to provide oversight. Crucially, the committee (which includes the health system's COO, the CFO, the head of the Innovation Center, and 2 CHWs) doesn't just look at revenue. The committee tracks metrics that span the triple aim, including HCAHPS scores, the likelihood clients recommend the program to others, and a shift from negative margin admissions to average margin admissions.

The RCTs results helped to calculate the return on investment, measuring a $2 return for every $1 invested in the program.

Not just anyone can be a community health worker—you may need to get creative to find the right people.

As Kangovi and Asch explain above, an effective CHW has a distinct personality. They're strong listeners, engaging, resilient, and closely tied to their communities. This same sentiment was reflected at a number of organizations we spoke to around the country. The lesson? Successful programs recruit staff with this personality type and translate these intrinsic traits into the key skills needed for the job (through tactics such as motivational interviewing).

To find these types of people, providers may have to open up their search to non-traditional venues. These "natural helpers" are more likely to be found in community forums or grassroots groups—not necessarily surfing the hospital's job posting page.

Develop evidence-based trainings and set a clear protocol for offering CHWs clinical backup.

Like with any subset of health care workers, retaining staff is key to building a financially sustainable care model. Want a great way to lose CHWs fast? Place them in tough situations without adequate support.

"Want a great way to lose CHWs fast? Place them in tough situations without adequate support."

The IMPaCT program sets their CHWs up for success by administering in-depth, standardized training modules (on topics such as managing caseloads, coordinating with the care team, and driving client engagement) which are supported by their growing evidence base. Since their training, the 30 CHWs employed at the Center have formed a powerful, collaborative team and can trade best practices and tips.

Once CHWs are in the field, they follow standardized protocols for when clients' conditions escalate. For example, when clients experience an acute mental health crisis, CHWs are trained to connect their patient to the appropriate clinical support (e.g. a behavioral health specialist) and keep the patient's PCP in the loop. CHWs meet regularly with providers to strengthen these communication flows.
Webconference tomorrow: How to develop a community health worker program with positive ROI
Join the Population Health Advisor and leaders of The University of Pennsylvania's Center for Community Health Workers tomorrow at 1 pm ET to learn how to develop a tailored and sustainable community health worker program.