Read Advisory Board's take: 4 steps to building a successful community initiative.
Local hospitalizations for heart attacks fell 22% over a five-year period in San Diego after a health collaborative brought together doctors from every major medical group in the area to tackle the problem, according to a study published Tuesday in Health Affairs.
Deepak Bhatt, a cardiovascular program director and professor of medicine at Harvard Medical School, said the San Diego collaborative could serve as an example to other cities and counties looking to improve preventive care and reduce cardiac-related events.
The results were published two days before CDC released new data revealing that heart attacks, especially among middle-age adults, remain a major cause of preventable death. The data show that one-third of all cardiovascular events in 2016 occurred among U.S. adults between the ages of 35 and 64, accounting for more than 775,000 hospitalizations and 75,000 deaths.  Anne Schuchat, CDC's principal deputy director, said more than 80% of cardiac events that occur in middle-age adults are preventable—and providers can play a key role by helping patients manage their blood pressure and cholesterol levels and encouraging patients use aspirin when needed.
About the San Diego collaborative
The collaborative examined in the San Diego study, called Be There San Diego, launched in 2011 and includes officials at the federal, state, and local levels—as well as physicians from some of the area's leading health systems.
The goal was to encourage providers across the county to manage their patients' hypertension, lipid levels, and blood sugar. But the collaborative didn't rely on medical breakthroughs to bring down heart attack hospitalization rates; rather, its main tool was a monthly meeting. Each month, physicians from every major medical group involved in the collaborative met to share data on their patients and discuss the methods they were using to help their patients control their blood pressure, blood sugar, cholesterol levels. 
Anthony DeMaria, a cardiologist at University of California-San Diego who helped lead the collaborative, said, "We organized our community in a way that we were goal-oriented to reduce heart attacks and strokes. That orientation allowed us to share the data with each other that's necessary to identify the patients who are most at risk and make sure they are aggressively treated."
The collaborative also received a federal grant that helped cover the cost of hiring health coaches to work individually with the program's nearly 4,000 enrollees. Funds from the federal grant also helped the collaborative hire a small staff in 2013.
Heart attack hospitalizations fell sharply after program launch
To demonstrate the collaborative's effect on the community, researchers used hospital discharge data from 2007 to 2016 to compare heart attack hospitalization rates before and after the program launched.
The researchers found evidence suggesting a correlation between the collaborative's work and a decline in heart attack hospitalizations in San Diego. However, without a randomized control trial, they could not conclusively determine whether the program caused the drop in heart attack hospitalizations, the San Diego Union-Tribune reports. 
Specifically, the researchers found San Diego experienced an estimated 3,826 fewer heart attack hospitalizations than expected from 2011 to 2016, with heart attack hospitalizations falling by 22% in the five years after the program launched. By comparison, heart attack hospitalizations declined by 8% in the rest of California during the same five-year period.
However, some experts said comparing a single county to the statewide average is not an accurate portrayl of success. As such, the researchers pulled out data from two counties participating in different heart attack and stroke prevention programs: Los Angeles and Sacramento. However, the researchers wrote that they didn't observe similar reductions in age-adjusted acute myocardial infarction hospitalization rates in Los Angeles and Sacramento counties.
According to the San Diego Union-Tribune, differences in the county-level initiatives to reduce heart attack hospitalizations might explain why San Diego County saw sharper declines when compared with Los Angeles and Sacramento counties.
In addition to the decline in heart attack hospitalizations, San Diego generated savings after Be There San Diego launched. In total, researchers estimated San Diego saved $86 million in costs related to heart attack hospitalizations.
Discussion
According to Bhatt, the difference between San Diego's heart attack hospitalization rate and the rate for the other 57 counties in California is too large to be insignificant. Bhatt said, "Unless there was some other cardiovascular program in operation with the same sort of scope, I tend to believe there is something here."
Nick Yphantides, chief medical officer for San Diego County, said the results suggest the collaborative effort might be replicated elsewhere to help residents in other counties. He said, "If we can do it with heart attacks, [I'm] very excited to see what we can do to expand this beachhead to the greater wellness war" (Sisson, San Diego Union-Tribune, 9/4; Ross Johnson, Modern Healthcare, 9/6).  
Advisory Board's take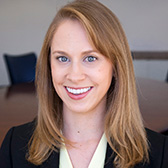 Megan Tooley, Practice Manager, Cardiovascular Roundtable
A major challenge in cardiovascular prevention has been the lack of ownership, as well as reimbursement, for efforts designed to prevent cardiovascular incidents and reduce long-term risk.
Given the multiple comorbidities and risk factors related to cardiovascular disease, prevention often requires a multidisciplinary group of stakeholders working together to identify and tackle the various risk factors. The ability to bring these stakeholders together appears to be the key to San Diego's success.
"A major challenge has been the lack of ownership over efforts designed to prevent cardiovascular incidents"
However, getting a program like this off the ground isn't easy. Certainly, in this case, the federal grant supporting staff and health coaches who both managed the system and provided prevention were critical to the program. Therefore, for individual hospitals looking to implement a similar approach, it may be difficult to start such a program, especially given the need to connect across a network of competing hospitals, physician practices, and community resources.
That being said, the success of San Diego's initiative also shows the tremendous promise that collaboration can have. For those looking to create a similar program, I would suggest looking at the research of my colleagues on the Population Health Advisor team. After analyzing the results of 20 community partnerships programs in the BUILD challenge, they found four key steps that every successful community partnership should take, including:
Engaging leadership by prioritizing presenting a compelling business care to leadership;
Setting a clear, narrow initial focus area, and then iterating on this focus later;
Involving community organizations who can use existing partnership structures; and
Hardwiring a process for collaboration by setting specific channels for information flow.
To learn much more about each of these steps and other best practices in community partnerships, download their research brief on Building the Business Case for Community Partnership.
Then, to learn more about how to prepare your cardiovascular program to improve outcomes and meet new value-based demands, look at our research report on How to Build Your No-Regrets CV Strategy.