Each year, 25,000 nursing home residents die after being transferred to hospitals while suffering from sepsis—a growing public health problem that experts say is largely attributable to poor staffing levels, a Chicago Tribune/Kaiser Health News investigation reveals. 
About the investigation
For the investigation, Chicago Tribune and KHN reporters reviewed CMS state inspection data, Medicare claims, and court records from pending litigation. The media outlets also commissioned an analysis by the health data firm Definitive Healthcare of Medicare billings and data related to nursing home residents who were transferred to hospitals.
The Definitive Healthcare analysis concluded that 25,000 fatal transfer cases per year involved sepsis. Care for those patients cost Medicare more than $2 billion annually, the analysis estimated.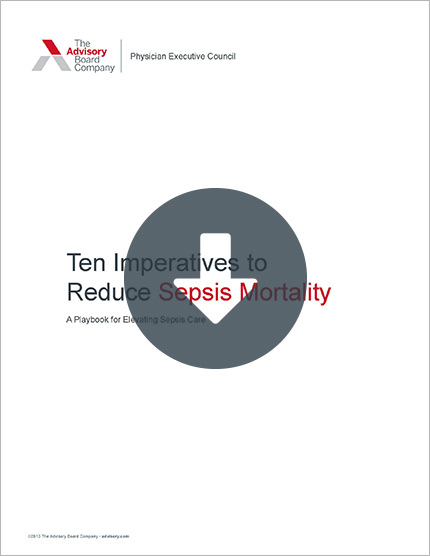 Get 10 imperatives to reduce sepsis mortality
Steven Simpson, a professor of medicine at the University of Kansas and a sepsis expert, said, "This is an enormous public health problem for the United States. People don't go to a nursing home so they can get sepsis and die."
Why is sepsis so widespread?
The investigation found that nursing homes across the country often fail to prevent bedsores and other infections that can lead to sepsis. 
State inspection data compiled by CMS showed that 72% of U.S. nursing homes have been cited for not having or not adhering to an infection-control program. Further, a federal report showed sepsis-related care was the most common reason reported for patient transfers from nursing homes to hospitals—and that such cases were much more likely to be deadly than other transfers.
According to KHN, many regulators and patient advocates point to nursing homes' poor staffing levels to explain these gaps in care. As it stands, there is no industry standard for the staffing levels a nursing home should be required to maintain, KHN reports. Federal regulations require only that an RN be on duty eight hours each day. A separate federal study recommended a daily minimum of 4.1 hours of nursing time per resident, but that never became a regulation or industry standard.
Matt Hartman, the executive director of the Illinois Health Care Association, said low Medicaid payment rates hinder nursing homes' ability to hire more staff. According to Hartman, Medicaid makes up around 70% of the revenue at a number of nursing homes throughout the country.
In Illinois, for example, CC Care LLC, a nursing home group that specializes in mentally ill patients on Medicaid, filed for bankruptcy last October. Its creditors' committee cited the state's Medicaid payments for its closure, saying they were "slow, erratic, and significantly less than what we are due."
Patients sue over poor infection control
The widespread indents of sepsis have prompted thousands of patients and family members of former residents to take legal action, KHN reports.
In one case, Shana Dorsey is suing Lakeview Rehabilitation and Nursing Center in Chicago for the death of her father, Willie Jackson, who according to the lawsuit died from sepsis that developed from bedsores.
The lawsuit claims that the nursing staff at Lakeview knew Jackson was at "high risk" for bedsores yet failed to take steps to prevent the injury, such as repositioning him every two hours. In August 2013 alone, Dorsey claims, the staff at Lakeview failed to take these steps about 140 times.
Lakeview declined to comment on the case but in legal filings has denied negligence and responsibility for Jackson's death, KHN reports (Schulte, et. al., Chicago Tribune/Kaiser Health News, 9/5).
Next, learn 9 ways to improve your sepsis outcomes
Explore nine opportunities where your sepsis task force can improve outcomes. In this infographic, we outline the process improvement steps and corresponding data points.