HHS' Agency for Healthcare Research and Quality (AHRQ) on Monday shut down a database containing nearly 20 years' worth of evidence-backed medical guidelines for thousands of conditions and procedures.
Just updated: Your cheat sheets for understanding health care's legal landscape
Background
The National Guideline Clearinghouse (NGC) website, guideline.gov, was established in 1998 under AHRQ to serve as a one-stop shop for doctors and researchers who wanted to look up and compare treatment guidelines from medical associations and societies. Previously, Vox reports, doctors would have to sift through various academic journals and websites to find up-to-date guidelines.
According to AMJC, the database contained more than 1,400 documents from nearly 50 medical specialties.
The database contained:
Structured, standardized summaries for each guideline and its development;
A tool to compare abstracts for different guidelines side-by-side; and
Links to the full-text guidelines.
Valerie King, a professor in the Department of Family Medicine and the director of research at the Center for Evidence-based Policy at Oregon Health & Science University, called the database the most important source of evidence-based research available.
"[NGC] was our go-to source, and there is nothing else like it in the world," she said. "It is a singular resource."
Alison Hunt, a spokesperson for AHRQ, said NGC saw around 200,000 visitors to its site each month and maintained an operating budget of $1.2 million last year.
Site elimination
AHRQ stopped updating the website earlier this month, and on Monday the website was taken offline, meaning researchers and providers no longer have access to archived recommendations.
Hunt said AHRQ made the "hard" decision to shut down the website in response to recent budget cuts. She said that "hard decisions had to be made about how to use the resources at our disposal." In a statement, AHRQ said it is "receiving expressions of interest from stakeholders interested in carrying on NGC's work" but added that "[i]t is not clear at this time when or if NGC (or something like NGC) will be online again."
Reaction
Cathryn Donaldson, director of communications for America's Health Insurance Plans (AHIP), said AHIP "believe[s] it is important for providers to have access to evidence-based guidelines when they need them, which is why health insurance providers were an early supporter and sponsor of this project." Donaldson added that AHIP "hope[s] that a solution can be found that would keep this valuable resource available to the health care community."               
Harlan Krumholz of Yale University School of Medicine noted that clinical guidelines are "in evolution, but this has been a good, nonpartisan repository that was useful for research and practice." He said, "There is no one to replace it—and bringing together these resources was useful. I am sorry to see it go" (Monegain, Healthcare IT News, 7/12; Campbell, The Daily Beast, 7/12; AJMC, 7/12; Knowles, Becker's Clinical Leadership & Infection Control, 7/16; Brooks, Medscape, 6/20; Scott, Vox, 7/16).
Just updated: Your cheat sheets for understanding health care's legal landscape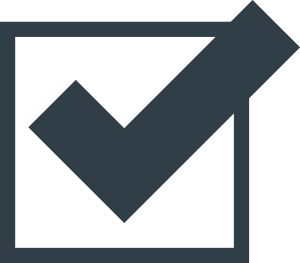 To help you keep up with the ever-changing regulatory environment, we recently updated our cheat sheets on some of the most important—and complicated—legal landmarks to include a brand new one-pager on the new tax law.
Check out the cheat sheets now for everything you need to know about MACRA, the Affordable Care Act, antitrust laws, fraud and abuse prevention measures, HIPAA, and the two-midnight rule.