The U.S. health care system's shift to value-based payment models has the potential to benefit both providers and patients, but few account for social determinants of health and could "worsen health disparities," Dhruv Khullar, a physician at NewYork-Presbyterian Hospital and a researcher at the Weill Cornell Department of Healthcare Policy and Research, writes for the New York Times' "Well."
Where value-based models fall short
While experts generally "agree that value-based purchasing is a better way to pay doctors," Khullar writes that such models often do not account for social determinants of health in patient populations. Without that data, value-based models may "discourag[e] providers" from working with "vulnerable populations," Khullar writes.
He explains, "If I'm paid for how many stents I put in or how many patients I see," such as under the typical fee-for-service model, "it doesn't really matter if my patients live on the street or can't read the instructions on a pill bottle." He continues, "But if I'm paid based on how well their blood pressure is controlled and how frequently they're admitted to the hospital, those things start to matter quite a bit."                                                                                                 
The socioeconomic status of a provider's patient population also matters, Khullar writes, as providers who routinely see disadvantaged patients are likely to need more resources to achieve health outcomes comparable to other patients. For example, he notes that disadvantaged patients may be uninsured or on Medicaid, which pays significantly less than Medicare or private insurance. Providers may also have more difficulty connecting disadvantaged patients to needed services, such as subspecialty care or diagnostic imaging.
Karen Joynt Maddox, an assistant professor at the Washington University School of Medicine in St. Louis, said the dilemma "feels intuitive to clinicians but not always to policymakers." She explained, "In general, policymakers have accepted that you need to take medical risk into account. Social risk has been much more controversial, but it contributes just as much, if not more, to health outcomes."
Joynt Maddox added, "Failure to take social risk into account can have real negative consequences for clinicians and for patients."
What to do going forward
According to Khullar, some payers are beginning to adjust for social risk in their value-based programs. The Massachusetts Medicaid program, for example, has begun incorporating some social factors like disability, homelessness, and poverty into its payment program. At the federal level, CMS has begun adjusting plan ratings for Medicare Advantage based on proportionate difference in how many beneficiaries are dually eligible for both Medicare and Medicaid.
In addition, the National Academy of Sciences, Engineering, and Medicine in a recent report explained how social risk factors could more broadly be implemented in payment programs. The report included a suggestion of potentially stratifying public report cards for both doctors and hospitals based on the socioeconomic characteristics of the patients they routinely see, or potentially adjusting payments for providers who see more disadvantaged patients, Khullar writes.
"Paying doctors to do better—instead of to do more—is essential for a higher-value health system. But if not done carefully, we risk leaving some patients behind," Khullar concludes. "Better care for those who've been dealt a bad hand will mean making sure doctors aren't playing against a stacked deck" (Khullar, "Well," New York Times, 6/26).
July 26 webcon: Incorporate data about the social determinants of health to improve patient care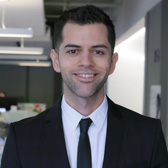 Find out how to select, capture, and manage different data types, including patient-generated health data (PGHD), social determinants of health (SDH), and patient-reported outcome measures and explore how organizations can integrate new data types into population health management processes.
Make sure you don't miss out on our July 26th webconference.