Editor's note: This popular story from the Daily Briefing's archives was republished on Nov. 5, 2019.
Read Advisory Board's take on this story
Last year, Intermountain Healthcare's McKay-Dee Hospital in Utah opened a behavioral health center in hopes of reducing the number of patients who presented at the hospital's ED with a behavioral health crisis—and officials say the investment is paying off, Maria Castellucci writes for Modern Healthcare.
Primer: How to right-size ED utilization for acute behavioral health patients
In the years before the new center opened, from 2012 to 2017, McKay-Dee had seen a 33% increase in patients treated for a behavioral health crisis. According to Castellucci, most of those patients arrived in the hospital's busy ED, where patients can often experience long wait times before they see a specialist.
To address the problem and improve care for behavioral health patients, Intermountain created the Behavioral Health Access Center (BHAC), a 24/7 facility located just across the street from the hospital's ED.
How it works
The BHAC is staffed with behavioral health specialists around the clock and treats patients ages 18 and older who need immediate care. Clint Thurgood, a behavioral health consultant services manager at McKay-Dee, said the center is "a way to streamline services" and make sure that these patients "avoid the ED so they can be seen more quickly and be linked up with the appropriate providers."
The facility also offers patients a calming environment. "It doesn't look like a traditional ED," Thurgood said. There are no TVs, no hospital beds (patients instead sit on couches), and no hospital gowns, meaning patients can stay in their own clothes.
Patients who present at BHAC are seen by a nurse trained in behavioral health and by an ED physician, who gives the patient a physical exam to make sure they aren't experiencing any other pressing health concerns, Castellucci writes.
After a nurse evaluates the patient's behavioral health needs, the nurse, often with the patient's family present, determines the most appropriate services, with a psychiatrist available to provide immediate counseling if needed.
While the nurse may determine that the patient should be admitted to McKay-Dee's inpatient behavioral health unit, Thurgood said that most don't need to be. Those who are disruptive or experiencing an overdose are sent to the ED.
After the visit, liaisons who are trained in social work help with any post-visit needs, including coordinating follow-up appointments and discussing any cost concerns. These liaisons also can connect patients with local community behavioral health providers and resources, Castellucci writes. According to Shelly Read, director of behavioral health at McKay-Dee, the liaisons help patients navigate the mental health system, which she said is "really difficult to work through."
Positive results
So far, the BHAC has seen positive results. The number of patients in McKay-Dee's ED with behavioral health concerns has decreased, with about 50% of behavioral health patients being treated at the BHAC. Castellucci writes that the BHAC saw 208 behavioral health patients in March, while the ED saw about 200.
The BHAC has also decreased the likelihood that behavioral health patients will be admitted to the hospital, given how quickly they are seen by providers who have the expertise to determine a patient's needs immediately, Thurgood said.
McKay-Dee has begun raising awareness about the BHAC by working with local behavioral health providers as well as primary care practices. As a result of the BHAC's success, Intermountain has recently opened two other behavioral health access centers within its system (Castellucci, Modern Healthcare, 4/21).
Advisory Board's take
By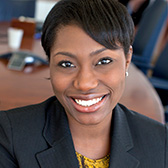 Tomi Ogundimu, Practice Manager, Population Health Advisor, and Petra Esseling, Consultant, Population Health Advisor
Even though one in eight ED visits is associated with behavioral health needs, the ED is often the wrong site of care for patients in a behavioral crisis. Not only are ED visits extremely costly, but behavioral health patients wait an average of three times longer than other ED patients, which can prevent some from receiving timely care.
Intermountain's latest move to shift patients out of the ED follows a path blazed by several innovative providers. For example, after Legacy Good Samaritan Medical Center began participating in a multi-hospital program offering an alternative ED for behavioral health patients, it cut by 71% the number of hours during which their ED had to divert patients due to overcrowding. As a result, the ED's contribution to the medical center's profit margin increased by $1.6M.
Where Intermountain truly stands out is in its commitment to integrating behavioral health with primary care. Since 1998, the system has screened all patients for behavioral health needs through its Mental Health Integration Program and triaged patients depending on their level of acuity. Patients of low and moderate acuity are referred to treatment by their PCP, who can offer behavioral health and care management support—rather than in the expensive, hectic environment of an ED. Through this approach, Intermountain has achieved a $115 per member annual cost savings due to reduced utilization, improved access, and improved quality of care.
Intermountain's experience provides a lesson to hospitals seeking to improve behavioral health treatment: ED alternatives provide patients with valuable options in moments of crisis, but truly improving behavioral health requires increasing access in primary care.
Primer series: How to address avoidable ED utilization
Are specific patient populations making up a significant proportion of avoidable ED visits at your organization? In each primer, we profile organizations who have set up targeted programs and feature operational, staffing, and funding information.