Editor's note: This popular story from the Daily Briefing's archives was republished on Apr. 10, 2023.
Pregnant with her second child, Amanda Hess, an OB-GYN in Kentucky, was moments away from induced labor when she put everything on hold—to help one of her patients down the hall deliver a complicated pregnancy. 
Survey results: How do women choose their pregnancy care?
According to the Washington Post's "Morning Mix," Hess is an OB-GYN at Women's Care of the Bluegrass. She had met with the patient, Leah Halliday Johnson, just a week earlier for Halliday Johnson's final prenatal appointment. But Hess wasn't Halliday Johnson's exclusive doctor—nor was she expected to be on call the day Halliday Johnson gave birth, given that she herself was planning to induce labor.
However, just moments before her own labor was induced at Frankfort Regional Medical Center, Hess overheard Halliday Johnson preparing to deliver and realized she was evidently in distress. Nurses at the center explained to Hess that Halliday Johnson's baby was coming more quickly than anticipated, and that the umbilical cord was loosely wrapped around the infant's throat. According to Halliday Johnson, the nurses had told her to hold off on pushing as long as possible while they waited for the on-call doctor to reach the hospital.
Although the on-call doctor was heading to the center, USA Today reports, Hess assessed the situation and decided that immediate action was necessary—Halliday Johnson was fully dilated, and pressure to push was increasing. "I just put on another gown to cover up my backside and put on some boots over my shoes, to keep from getting any fluid and all that stuff on me, and went down to her room," Hess said. She said she told Halliday Johnson, "I'm not on call, I'm here in a gown, but I think we ought to have the baby."
For her part, Halliday Johnson said she didn't realize that Hess was also a patient at the hospital. "She was definitely in doctor mode," Halliday Johnson said. "My husband noticed something was going on because she had on a hospital gown, but I didn't notice that because I was on the delivery table. I was in my own world there."
With Hess' help, Halliday Johnson delivered a healthy baby girl. "She was just glad to be able to get to push and have the baby out and not have to wait any longer," Hess said.
Shortly after Hess delivered, the on-call doctor arrived and took over. Hess then went back to her room down the hall and, later that night, gave birth to a baby girl of her own—but she said even though she was working "literally 'til the last second," it was otherwise a normal day's work. "Delivering other peoples' babies is something I do every day," Hess said. "And I'm more comfortable with delivering someone else's baby than my own, for sure."
Halliday Johnson thought it was a bit more impressive than that, however. "Pretty amazing what [Hess] did," she said. "I feel very lucky she was there and the type of person she is and step up to do what she did. We really appreciate her" (Hawkins, "Morning Mix," Washington Post, 7/31; Rossman, USA Today, 7/29; Rosenblatt, NBC News, 7/28).
Take a closer look at women's pregnancy care preferences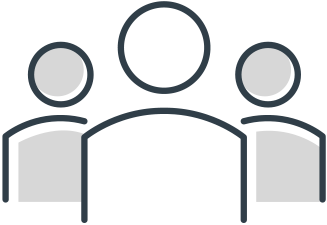 Explore the care preferences of five key pregnancy personas to consider in your growth and experience strategies.