When officials at Pennsylvania-based Geisinger Health System noticed patient experience was declining across its 12-hospital system, they created a communication-focused nursing bundle, which has helped to improve overall patient satisfaction, Susan Robel, Geisinger EVP and  System Chief Nursing and Patient Experience Office, and Denise Venditti, VP  of patient experience, write in NEJM Catalyst.
5 must-have upgrades for the consumer-focused health system
They note that, in 2015, the system's president and CEO, David Feinberg, launched the ProvenExperience initiative, under which Geisinger would offer patients a partial or full refund when care does not live up to the patients' expectations. One key source of patient complaints stemmed from communication failures, which had "become a major focus for the entire health system," Robel and Venditti write.
To address those concerns, and create a consistent experience for patients across the health system, officials created a nursing bundle, which the Institute for Healthcare Improvement defines as a "structured way of improving the processes of care and patient outcomes," typically consisting of between three and five evidence-based practices for nurses to execute.
"The entire organization of 30,000 people received this communication training over 4 months, from March through June 2016," Robel and Venditti write.
Identifying the right evidence-based practices
To select practices for the bundle, a team of CNOs and nursing leaders identified evidence-based practices that have been "proven to provide the best experiential and clinical care outcomes," Robel and Venditti write. CNOs vetted the practices with managers and frontline RNs, which "assured support, buy-in, and input from all levels within the organization," according to Robel and Venditti.
Ultimately, they focused on these five practices:
Consistent communication;
Having whiteboards in every room;
Hourly rounding;
Nurse leader rounding; and
Using bedside shift reports.
Measuring success, lessons learned
To assess how the bundle influenced patient experience, Geisinger created a patient satisfaction survey. According to Robel and Venditti, "To date, from baseline data approximately six months ago, [Geisinger] has improved in the above-noted components being consistently (always) performed."
They highlight several key lessons learned from the experience, including:
Tracking performance is "essential" to track and share progress with stakeholders;
Give employees frequent positive feedback via recognition and coaching;
Have a toolbox—such as training videos—for staff and leaders; and
Recognize that culture change takes time.
But ultimately, Robel and Venditti conclude executive leadership must prioritize change "via goal-setting, day-to-day behaviors, and culture" (Haefner, Becker's Hospital Review, 4/19; Robel/Venditti, NEJM Catalyst, 4/13).
How to achieve sustainable, nurse-led cost savings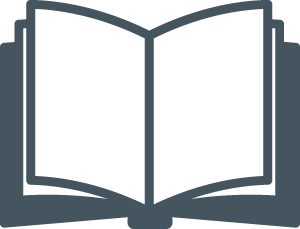 CMS's Health care organizations around the world are facing increasing financial pressures. When making cuts, hospital executives often turn to the largest portion of their budget—nursing labor. Yet, evidence shows that cutting costs through elimination of nursing positions comes with great risk to patient safety and quality of care.
This toolkit is designed to help nursing leaders find quality-conscious answers to the cost cutting mandate. Download the toolkit overview to learn more about how your organization can reduce labor costs while safeguarding nursing personnel.