More than five million Americans have heart failure—costing the U.S. health system an estimated $32 billion a year.
But John Bulger, CMO of Geisinger Health System Population Health; Janet Tomcavage, Geisinger's Chief Population Health Officer;  and Sanjay Doddamani, CMO of Geisinger's Keystone ACO, argue in NEJM Catalyst that health systems can do better.
They write that that Geisinger's heart failure program—ProvenCare, which launched in 2013—shows how hospitals can improve quality and reduce costs.
A new approach
Geisinger, a 12-hospital system based in Pennsylvania, focused its ProvenCare program on patients with unplanned acute heart failure who require only diuretic therapy, deeming any such admission a "sentinel event" that could pose a risk to patient safety.
The health system revamped its cardiovascular network, "fully coordinat[ing]" care for such patients by referring them to multidisciplinary care teams organized specifically to manage heart failure patients.
Geisinger also established an on-site, urgent heart failure clinic in 2014 at its main campus in central Pennsylvania, from which:
Nurse navigators take the lead on incorporating best practices and providing "intensive education to patients";
Community-based nurse case managers coordinate post-acute care transitions, perform medication reconciliation, and accompany patients to visits with providers, among other care management tasks; and
Pharmacists oversee medication administration and adherence, changing or eliminating patients' medications as needed.
Why Medicare changed its policy for heart failure patients
The urgent care facility also includes beds for patients who need overnight observation. Care teams use a special algorithm to evaluate patients who may need more long-term case management and care. And some patients are sent home for "virtual" observation, for which Geisinger staff coordinate with home-care agencies.
Outcomes
According to Geisinger preliminary data, the program has helped contribute to several positive outcomes. For instance:
The percentage of hospitalized heart failure patients who avoided the ED increased from 4 percent in 2013 to 28 percent in 2015, saving the system an estimated $240,000 in ED visits;
Nearly 300 urgent heart failure patients received IV diuretic therapy in a non-ED setting, resulting in an estimated $353,000 in ED-related savings; and
The rates of monitoring for digoxin levels and for potassium and renal function have roughly doubled (Doddamani et al., NEJM Catalyst, 3/23; Budryk, FierceHealthcare, 3/24).
Get the blueprint for heart failure centers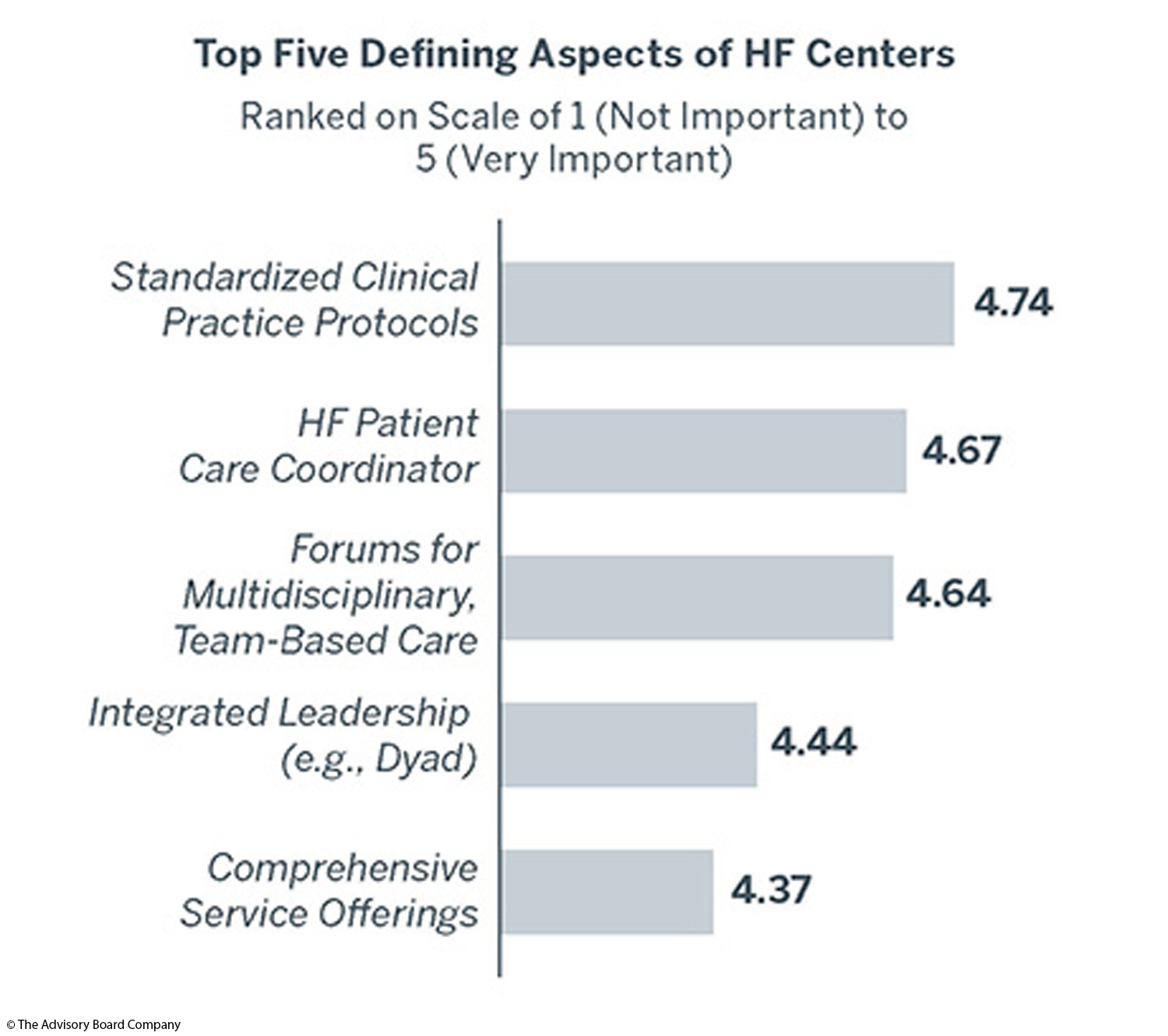 Explore the opportunity for coordinated heart failure services and learn how three institutions have developed successful heart failure centers.