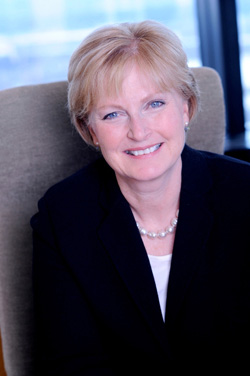 This interview with Mary Brainerd, president and CEO of HealthPartners, was conducted by Eric Larsen, managing partner, and condensed by Kate Ackerman, contributing editor.
Question: You've got a fascinating and unconventional background, Mary. You were a philosophy major in college, went on to earn your MBA, and then worked in insurance for quite some time. Now you are running a multibillion health system in HealthPartners. I'd love for you to reflect on how you got here.
Mary Brainerd: I was a philosophy major, but what got me hooked on health care was the need for a summer job where I could earn school credit. I applied for the governor's internship program, which placed students within a state government department. Most students in the program were studying environmental sciences or public health and no one really knew what to do with me as a philosophy major. I was fortunate enough to be placed with the Department of Health—that's where I wanted to be.
And, I was so lucky that the deputy commissioner of health in Minnesota and chair of the state's public health association took me under her wing. Not long after I started at the department, we were planning a big conference. The person who was leading the planning effort for that event left for another job. I got really involved as a result, and by the end of the summer I knew health care was my future.
Q: I'd like to pivot a little bit. You've been very open and public about your own experience as a patient. You've said that living with breast cancer caused you to be a lot more empathetic. As a health care leader, you took a very interesting tactic. You commissioned a play, called 'Fire in the Bones,' and had thousands of your employees see it. Can you tell me about how your personal health experience influenced you as a health care executive?
Brainerd: Having breast cancer gave me a direct and personal awareness and understanding of the patient experience. I was lucky to have been diagnosed at a very early stage, but there's so much anxiety that comes with having cancer. For example, I quickly realized how important it is to be greeted in a hospital or clinic by someone who understands that while this may be a regular part of their job, this appointment could make or break the day of a patient and their family. The importance of continuity, recognizing you and knowing your story, and consistent messages about follow-up care became so clear to me.
At the same time, HealthPartners was rolling out our electronic health record system. We wanted our workforce to see the importance of both the emotional connection—the ability to know and recognize you wherever you encounter us—and the opportunity to avoid the missed handoffs in health care.
To demonstrate the patient experience we hoped for and to contrast it with what it was like, we used theater. The response we got from our employees was, 'Hey, we like this picture of the future, but we aren't prepared for it yet. We've got a lot of changes to make.' And, we found that we had lots of gaps that needed to be addressed. We got way more feedback than I ever expected and some of it was harder to hear than I anticipated. It was one of those pivotal moments in an organization's life where it was clear that we needed to reframe the conversations we were having, redirect resources, and involve and engage our teams if we were going to achieve our goals.
Q: Examining care from the other side of the bed takes a 'mindfulness' or a presence that I think is really hard in our industry, given how frenetic we all are in our day-to-day. I understand you are big proponent of meditation. I'm curious how you got into it and how you practice.
Brainerd: My mom got me interested in meditation when I was in college. I started with Transcendental Meditation. After my cancer diagnosis, I went to John Kabat-Zinn's five-day program to renew my commitment to meditation. While it isn't always an everyday practice for me, it is an active part of my life and I think it's a huge asset. The mindfulness practices beyond those of pure meditation practice are really helpful, too. I keep finding more and more applications in health care that could make a difference.
Creating a unified vision and approaching M&A
Q: HealthPartners is one of a small number of pre-eminent integrated delivery and finance organizations, with a highly successful health plan operation. How do you create a culture that unifies all three separate businesses (health plan, hospitals, physicians) that can be inherently hostile?
Brainerd: For starters, we have one shared mission and vision that guides our work. We also have one board of directors that governs the entire organization and one strategic plan. Our health plan strategies and delivery system strategies are interconnected and complementary of each other. And, we're intentional about creating a single workplace culture, which has been especially important as we've grown in recent years.
Q: Do you have any guidance for your peers that don't currently have provider-sponsored health plans but are contemplating whether or not to create one?
Brainerd: I think there are many opportunities to work within models that move in that direction without needing the entire infrastructure in place right from the start. As an example, it's taken a decade for us to develop the informatics and analytics capabilities that support both care and coverage. Health care has become an increasingly sophisticated business and the complexities are many. Learning is a big part of that and it takes time.
Q: I'm curious to explore your strategy around partnerships and M&A activity. Your highly publicized merger with Park Nicollet has been unconventional because it is less of an operational integration and more centered around programmatic planning. What can you tell me about your strategy here?
Brainerd: We've completed a number of mergers and combinations in the last several years. In almost every case, we'd been partnering in that community with either the doctors or the hospitals in a board relationship where we were part of the governance, or in the management structure, or the doctors who were providing care were part of our medical group. Because we already had working relationships and we shared many common values, it made a lot of sense to come together. We put a huge emphasis on building trust, a shared vision and aligned operations.
Q: Interesting. Would you say you've fully merged operations, or are some things still separate?
Brainerd: Health care delivery is so geographic and the Twin Cities is divided along the Mississippi River, so in some ways it's as if we're serving two geographies. We've brought teams together operationally where it makes the most sense—like information technology, finance, communications, law, policy, marketing, etc.—and we merge where it makes sense to do so in the physician practice. And we have one senior leadership team across the whole. Every team has performance goals in people, health, experience, and affordability. We work really hard to establish one shared mission, vision, and culture, and to engage all 22,500 employees in living the values—how we go about serving members and patients each day.
Q: HealthPartners recently announced a partnership with UnityPoint Health, a large care system based in Des Moines, that will establish a new health plan in Iowa. What can you tell me about this new partnership and the driving force behind it?
Brainerd: We're in the early stages of creating this new health plan, and we believe it will add more choice and value for consumers in the Iowa region. Our initial focus will be offering competitive Medicare Advantage plans for the 2017 plan year with the potential for more products in the future. As payment models shift from fee-for-service to more value-based approaches, the health care organizations are creating new approaches for coordinated, cost effective care. We really like the opportunity to bring the best of our plan capabilities together with those of an innovative and growing delivery system to improve quality and value in Iowa.
---
From our archives: More on HealthPartners
How HealthPartners saved $1.1M in avoidable frequent user costs
HealthPartners takes an innovative approach to vaccination
How HealthPartners streamlines network access
---
Tackling rising health care costs
Q: HealthPartners has proposed an average rate increase of 23% for about 51,860 people with its individual health insurance policies. When compared with other area insurers, that's actually a low increase. PreferredOne boosted premiums by an average of 63% and dropped out of the MNsure exchange, while Blue Cross and Blue Shield of Minnesota proposed average rate increases of more than 50%. There are clearly some structural issues at play. What can be done to rein in these rate increases?
Brainerd: We think the future will be increasingly based on the individual market and that more people will access care or coverage in the individual market going forward. We want to grow in this area and we want to be highly effective in serving individuals well.
Our state recently dissolved what was known as the Minnesota Comprehensive Health Association, which was an insurance pool for individuals with severe health conditions. These individuals are now purchasing coverage through the individual market, which causes premiums to increase. Figuring out how to set plan prices in that environment is really challenging.
One example of our work on affordability is a partnership we have with Allina Health called the Northwest Metro Alliance. I think it's been highly successful in terms of health and quality results, and it's helped manage cost trends in an area where costs were rising faster than the rest of the Twin Cities market. For Allina, a foray into that work is a great chance to learn and understand what it takes to achieve success. For us, it's a chance to learn and understand what it takes to be successful in doing that work together with others instead of with only our own delivery system.
We started at a scale we knew we could manage over time, and our initial agreement covered a seven-year term. We're in year five and planning to extend our partnership.
Q: Let's talk about the specialty pharmaceutical industry for a moment and the proliferation of these drugs priced in the six figures. There's been a lot of attention particularly after Turing Pharmaceuticals raised the price of Daraprim from $13.50 to $750 per tablet. What's your take on this trend in both generic and specialty drug pricing?
Brainerd: This challenge has become much bigger than any one organization or any one negotiating agent. We really need CMS to start setting prices for medications the way they do for physician and hospital services.
Q: So you experience this issue from multiple sides—you experience it as a health plan, you experience it as a provider of care for your employees, and you experience it as a pharmacy.
Related
Why more hospitals are opening pharmacies
Brainerd: We do. Related to this issue is the appropriate use of medications. About half the time, prescriptions go unfilled or aren't used appropriately. If we're going to invest $50,000, $75,000 or $100,000 a year in medications, we've got to make sure those investments are leading to the desired results. We've greatly expanded the role of pharmacists in our organization to help address this issue.
Q: The other adjacent space to this is the innovation you all are doing in virtual care. I know you've had some very encouraging results—about $88 saved per virtual visit. Tell me about your strategy around virtual health care.
Brainerd: virtuwell.com grew out of our effort to challenge ourselves to out-MinuteClinic MinuteClinic. What would it look like if we could really create something that was so easy for consumers to use? virtuwell launched about five years ago now and has grown to treat more than 50 common conditions with a prescription, if needed, right from your phone or computer.
Think of pink eye and kids, for example. Traditionally, if your child gets pink eye at school, your child goes to the school nurse, who immediately knows what it is. You then have to pick up your child and take him or her to the doctor's office. After you get a prescription, you have to stop at the pharmacy. Everyone can diagnose pink eye the minute they see it, but you have to make four stops. With virtuwell, you make just one stop.
I view virtuwell as an opportunity to unclog some of the channels to physician services where the physician isn't operating at the top of his or her license. And, we're able to make care more affordable, convenient and offer a great experience at the same time, which is what people absolutely love.
Get more lessons from the C-suite
See the Daily Briefing's archive of must-read interviews with other top hospital and health system leaders, including: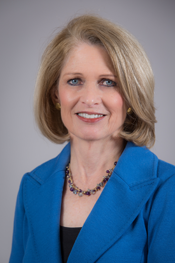 Yale New Haven CEO's journey from unit secretary to the C-suite

Marna Borgstrom, president and CEO of Yale New Haven Health System, talks about her approach to partnerships, the future of academic medical centers, and how a deal with Tenet fell through. Read our interview with Marna.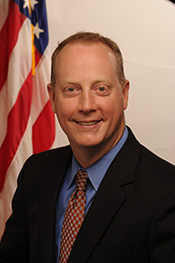 How the government's chief medical officer views the health care industry

Patrick Conway, CMO and acting principal deputy administrator at CMS, talks about the pace of change in health care today, how a new president could affect delivery system reform, and more. Read our interview with Patrick.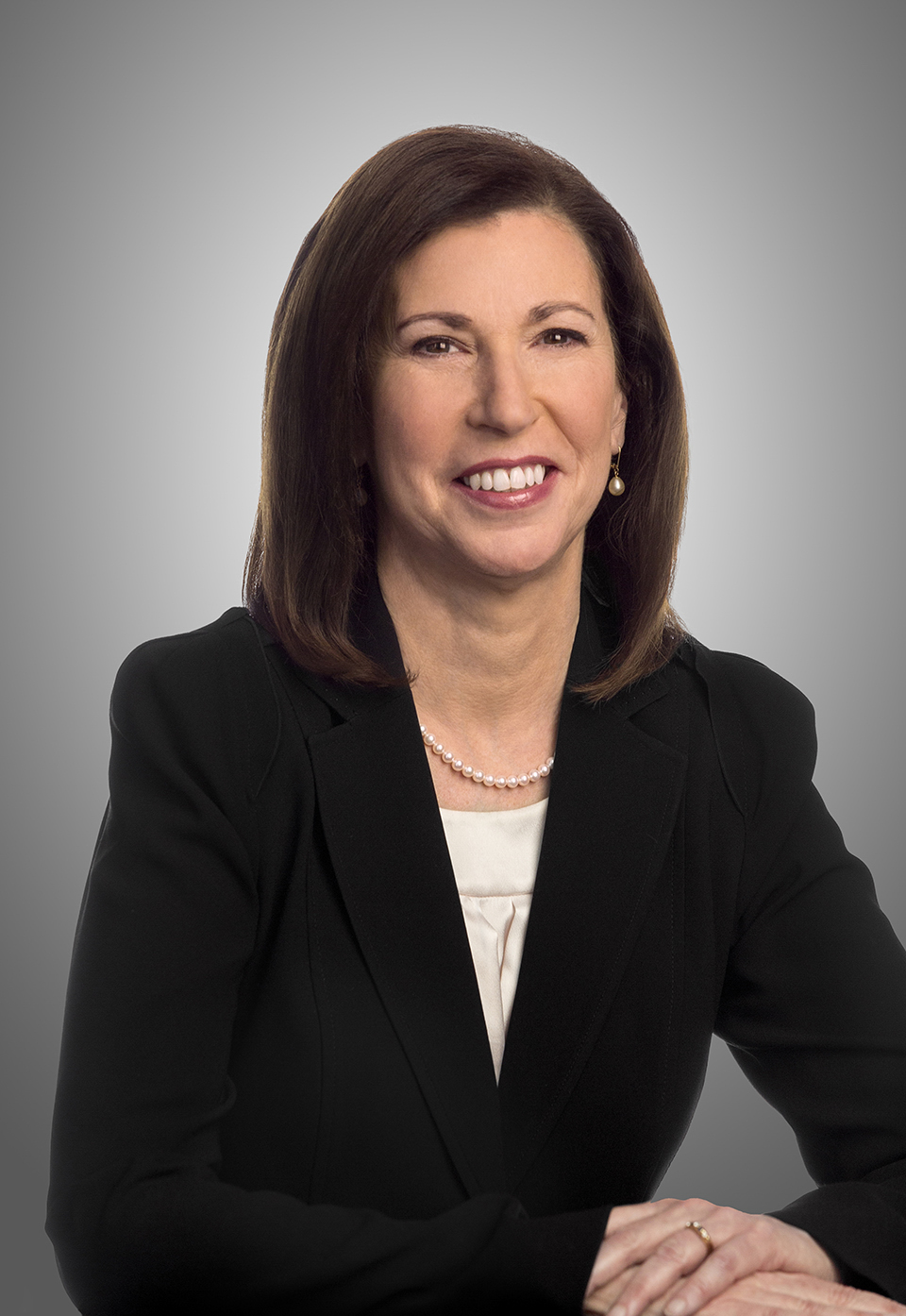 Meet Sarah Krevans, Sutter Health's next CEO

Sarah Krevans, current COO of Sutter Health, talks about what lies ahead for her system as she takes over as CEO next year. Outgoing CEO Patrick Fry offers some reflections on his 30-year career. Read our interview with Sarah and Patrick.