The 3-step framework for managing your waiting list
This segmentation methodology offers a framework for how to think about the problem, but as we've known for decades, the key ingredient to any care model change is clinical ownership and physician buy-in. In England, one hospital network and its local payers are working together to allow clinicians to co-design new care models for waitlisted patients—and laying a foundation for future collaboration.
Overwhelming waitlists in Calderdale demand immediate attention
Calderdale and Huddersfield NHS Foundation Trust (CHFT) is a health system with two acute hospitals and a few community sites. The Calderdale Clinical Commissioning Group (CCG) and Greater Huddersfield CCG are the two local payers and planners for the region of 456,000 people.
The region faced two daunting waitlists due to cancelled care during Covid-19's first wave. As of mid-August, 2,300 of the region's 7,500 new outpatient referrals had been waiting to receive care for over 22 weeks. In addition, 16,500 of the 21,000 patients on the follow-up visit waitlist were considered 'low-priority', which means they could be overwritten by other more clinically urgent referrals that come in and would unlikely be seen in fewer than three months. The numbers are alarming and prompted the health system to take immediate action.
New care models developed through clinical co-design and physician buy-in
In late June, two of the CCGs' clinical chairs—who also work as GPs—began talking with senior clinical leaders at the hospital about the waitlist problem. They agreed they needed a joint approach, between GPs and specialists, to find new ways of caring for these patients. As CHFT's Chief Operating Officer recently told us:
'There was noise building about opening up referrals and how to do that differently and effectively. Until we started taking referrals again, [the hospital] had one problem and GPs had another. We concluded it was best if new solutions came from one place, and GPs and specialists jointly owned the risk of these long waitlists.'
In other words, hospital clinical leaders recognised that GPs would be managing these patients in the long-term, and therefore should co-own the management process.
The clinical chairs and hospital leaders now make up a clinical leadership group that manages the region's waitlist initiative. The graphic to the left illustrates the make-up and goals of Calderdale's joint clinical leadership group. While their immediate goal is to develop new care alternatives, notice the number of goals that don't have to do with alternatives.
With input from other clinicians and social care leaders in the region, this team oversees the development of new care alternatives. The group is reviewing the outputs of two waitlist assessment initiatives:
Creating new referral pathways: The group began with a GP-specialist review of waitlists for the highest-demand specialties. Here, a specialist and a GP assessed referrals for six specialty areas plus diagnostics to identify opportunities for new referral pathways, and then rapidly roll them out for patients needing care sooner.
Assessing unnecessary referrals: Next, they commenced a review of patients who have been waiting more than 22 weeks for a first outpatient appointment. GPs and specialists across Greater Hudddersfield and Calderdale are analysing each region's referral quality to see if some patients were referred unnecessarily, and if they can be given alternative treatments instead.

While it's early to see results from their approach, it's clear that this will better position the CCGs, CHFT, and the region's GPs for better partnership work in the future.
When choosing care alternatives, elevate the value you provide to patients
The graphic below shows examples of care alternatives that we've sourced from across our membership, including Calderdale and other organisations.
When hearing from members about their thought process, the key factor in deciding on a new alternative is whether that new model increases the value for the patient. You should start by asking yourself whether a new alternative will bring the patient closer to their desired outcome at a given cost to deliver that care.
Next steps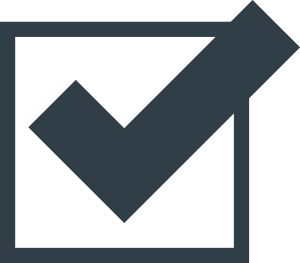 Please take 5 minutes to provide direct input on Advisory Board's research priorities for the rest of 2020.