Access the new telehealth primer on pregnancy care
Fifteen percent of pregnant women in the United States receive inadequate prenatal care, but this rate is higher among certain groups. Twenty percent of women who self-paid for delivery received late or no prenatal care, compared with 9% of women with Medicaid, and just 3% of privately insured women. 
Suboptimal access to maternal care comes with dire outcomes. Women without prenatal care are seven times more likely give birth to premature babies, and five times more likely to have infants who die. Women traveling long distances for delivery are more likely to experience negative outcomes. At a macro-level, preterm births cost the United States around $26 billion annually.
So what are providers doing to help?
Read on to learn how Dignity Health and General Health Center (pseudonym) are promoting access to prenatal and maternity services by maximizing convenient care access points and alleviating financial barriers.
Dignity Health offers a mobile solution
Dignity Health expands access to prenatal care through a mobile clinic, the MOMobile, which serves low-income women in the greater Phoenix area. Started in 1996 with a grant from March of Dimes, the MOMobile visits four locations weekly (two churches and two community centers) where providers offer the full range of prenatal services. Dignity strategically selected locations based on local level of need, accessibility, and the community's level of familiarity and comfort with the site.
The clinic also helps overcome financial barriers by exclusively serving low-income and largely uninsured women. However, to ensure later reimbursement for deliveries at Dignity, the clinic's staff helps eligible women apply for Medicaid coverage. The MOMobile program then connects prenatal patients with a Dignity OB or midwife and highly encourages them to deliver with the system, even if that means bypassing hospitals closer to home. This allows Dignity to both grow its delivery volumes and create continuity for patients. Last year, 99% of women in the program ultimately delivered at Dignity.
The program has also resulted in positive clinical outcomes. Not only do MOMobile patients receive a greater number of prenatal visit than the state average, but babies born to MOMobile mothers also have a higher average birth weight.
General Health Center builds a local birthing center
General Health Center, a FQHC located in Washington, D.C., also provides much needed access to prenatal care by offering services on a sliding scale fee schedule at underserved locations throughout the city.
General Health Center also offers a freestanding birthing center so that women with low-risk pregnancies have the option to deliver closer to home. And for the 85% of the center's prenatal patients who would prefer to give birth in a hospital or are too high risk for a freestanding birth, the center's midwives perform deliveries at a nearby hospital. The team also helps patients make plans for getting to the hospital when it's time to deliver.
Still, challenges remain—General Health Center is unable to provide the same level of care continuity for high-risk patients who require the oversight of an OB/GYN, something they hope to address in the future through a health system partnership.
New tool: Women's services preferences explorer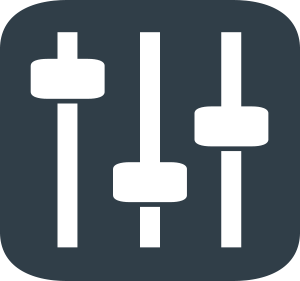 Use our new tool to explore what nearly 1,800 respondents said they value in gynecological and pregnancy care.