TIME last month released its first-ever "TIME 100 Most Influential Companies" list, which recognizes the companies and organizations "making an extraordinary impact around the world"—including several health care organizations.
The 8 key traits of a 'Best Place to Work'
Methodology
In designing its list of most influential companies, TIME solicited nominations across multiple industries—including health care, entertainment, technology, and more—from its editors, correspondents, and various industry experts. Then, TIME assessed each nomination on factors such as "relevance, impact, innovation, leadership, ambition, and success."
Who's on the list?
The list recognized several organizations in or adjacent to the health care industry, including: 
Headspace, the mindfulness start-up behind the meditation and mental health app with more than 70 million subscribers. During the Covid-19 pandemic, Headspace offered more than one million free subscriptions for its app, which typically charges users $12.99 per month, to health care workers, educators, and those who were unemployed.
Walgreens, the pharmacy chain that, as of April 16, has administered more than 11.6 million doses of authorized Covid-19 vaccines in the United States. The organization—led by Rosalind Brewer, the only Black woman to lead a Fortune 500 company—also collaborates with PayPal and Uber to fund rides to vaccination sites at no cost for certain customers.
Pfizer/BioNTech, the pharmaceutical manufacturer and biotech company that, within a year of the pandemic's onset, developed the first Covid-19 vaccine authorized for emergency use by FDA. According to TIME, the company will produce an estimated 2.5 billion vaccine doses in 2021.
CVS, the pharmacy chain that, as of April 1, has administered 10 million doses of Covid-19 vaccinations. CVS currently offers vaccines in nearly 2,000 locations across the United States.
Teladoc Health, a remote medical service that provides non-emergency services and enables providers to write prescriptions via telehealth appointments. The service, whose total visits increased from just over 4 million in 2019 to more than 10 million in 2020, is now "adding the ability to automatically upload data from connected medical devices—all without the waiting rooms and paper gowns," TIME reports.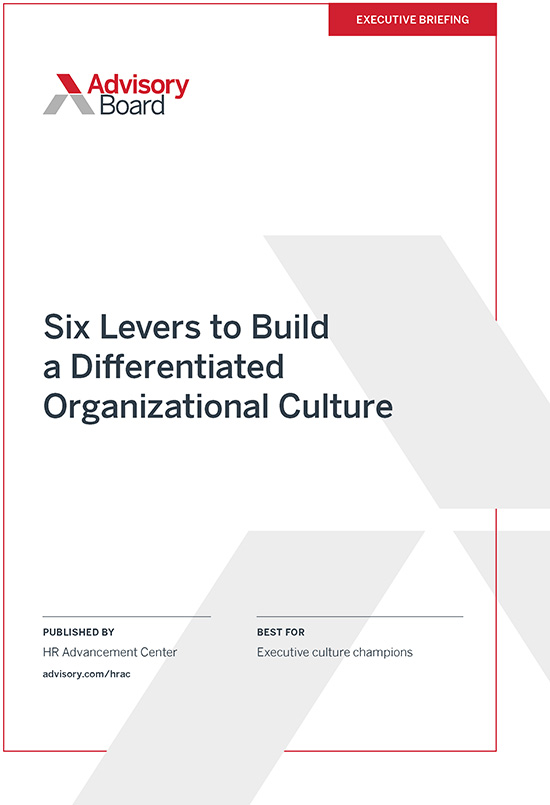 6 levers to build a differentiated organizational culture
Johnson & Johnson, the pharmaceutical company that produced the first one-dose Covid-19 vaccine authorized for emergency use in the United States. While the organization's vaccine was temporarily suspended while regulators investigated its possible link to a rare blood-clotting issue, CDC has determined that the vaccine's benefits outweigh the risks, TIME reports.
Maersk, the logistics company—which boasts the largest sea-cargo capacity in the world—that shipped nearly 13 million containers filled with PPE, work-from-home equipment, and more during 2020. The company is currently deploying its refrigerated fleet to help distribute vaccines around the world.
Moderna, the biotech company that produced the first mRNA Covid-19 vaccine to be tested on humans—in March 2020. The vaccine has, since its emergency authorization by FDA in December of last year, been administered to "millions," according to TIME. Moderna is currently ramping up its vaccine production to meet global demand.
Walmart, the retail chain that, amid the Covid-19 pandemic, "played a critical role in keeping the nation fed and clothed," TIME reports. Many of the chain's stores across the U.S. are now providing Covid-19 vaccines to consumers.
The list also recognized several other organizations that operate in the health care and wellness industries, including Alibaba, Apple, Amazon, FedEx, Google, P&G, Tencent, Tilray, Strava, UPS, and World Wide Technology (TIME, 4/28; TIME methodology, 4/28).