Research shows that a small percentage of U.S. doctors are responsible for a disproportionate number of medical malpractice claims, but "very little" is done to prevent these doctors from continuing to practice, Aaron Carroll writes for the New York Times' "The Upshot."
How Stanford Hospital cut malpractice lawsuits in half
A small share of doctors 'keeps doing a large share of the damage'
Carroll, a professor of pediatrics at Indiana University School of Medicine, notes that the U.S. medical malpractice system "not only compensates patients who have been harmed, but it also supposed to identify physicians who may be performing poorly."
However, a recent study suggested the U.S. medical malpractice system does "almost nothing" to improve the quality of care provided by the doctors who are responsible for the largest share of claims, Carroll writes.
The study, published in the New England Journal of Medicine in March, confirmed previous research that suggested a small portion of doctors account for a disproportionate share of medical malpractice claims. Specifically, the new study found that 2% of doctors are responsible for about 39% of medical malpractice claims in the United States.
That study found many of those doctors quit at higher rates and were not any more likely than other doctors to move to another state to "start fresh (which many thought they'd do given that licenses and malpractice are regulated at the state level)," Carroll writes.
"This is actually one of the reasons the practitioner data bank was created — to prevent doctors from running away from their history by moving between states. In that respect, it appears to be working," Carroll writes.
'The most disturbing finding'
But, Carroll writes, "the overwhelming majority of doctors who had five or more paid claims kept on going." Rather, than moving to a new state, the research found those providers were more likely to shift their type of practice, which Carroll writes is "worrisome." Overall, the researchers found physicians "with five or more claims had more than twice the odds of moving into solo practice," where they may face "less oversight" of their medical practices.
"The general public is much less likely than a potential employer to seek out information about prior lawsuits," Carroll writes.  "This may be the most disturbing finding."
How can the malpractice system be improved?
Although licensing boards have the authority to "flag and address physicians" with a high number of claims, research has shown that the malpractice system has not done much to improve quality of care, according to Carroll.
"In practice, they may lack some of the necessary information to see the patterns, especially if prior cases occurred in another jurisdiction," said David Studdert, a professor of law and medicine at Stanford. He added that licensing boards "tend to focus on wrongdoing in particular instances, rather than looking at the bigger picture."
According to Michelle Mello, author of the studies and a professor of law and health research and policy at Stanford University, the malpractice "frequent fliers" would benefit from "intervention from peers, hospitals and insurers" that can help them improve their care quality. "When they instead just hang out a shingle, that opportunity is likely to be lost," she said.
So while some clinicians worry about the malpractice system punishing "innocent doctors … it seems more attentions needs to be paid on how it might improve the quality of care as well," according to Carroll (Carroll, "The Upshot," New York Times, 5/27).
Your cheat sheets for understanding health care's legal landscape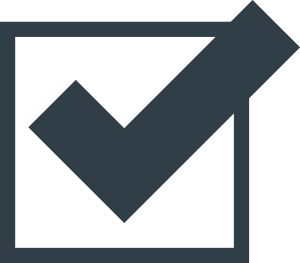 To help you keep up with the ever-changing regulatory environment, we recently updated our cheat sheets on some of the most important—and complicated—legal landmarks to include a brand new one-pager on the new tax law.
Check out the cheat sheets now for everything you need to know about MACRA, the Affordable Care Act, antitrust laws, fraud and abuse prevention measures, HIPAA, and the two-midnight rule.