The Commonwealth Fund on Wednesday released its 2019 Scorecard on State Health System Performance, which ranks all 50 states on key measures of health.
Get 10 tools for prioritizing community health interventions
The healthiest, unhealthiest states
For the scorecard, researchers looked at 2017 data from all 50 states on 47 factors that impact health outcomes, including insurance coverage, health care access, obesity, and smoking.
Overall, the researchers found that "most states are losing ground on key measures related to life expectancy," which the researchers attributed in part to rising rates of suicide, alcohol misuse, and drug-related overdoses. However, some states are faring better than others.
The five healthiest states were:
Hawaii;
Massachusetts;
Minnesota;
Washington; and
Connecticut.
Meanwhile, the five least-healthy states were:
Arkansas;
Nevada;
Texas;
Oklahoma; and
Mississippi.
What's behind the 'national crisis' in deaths of despair?
Based on the findings, the researchers said that the rise in suicide-, alcohol-, and drug-related deaths—so-called "deaths of despair"—is a "national crisis." However, they noted that different states are experiencing the crisis to different degrees and in different ways.
According to the researchers, one possible explanation for the regional disparity in deaths of despair is health care insurance rates. "We really think of health care access [as] being the foundation of a high-performing health care system," said David Radley, a senior scientist for the Commonwealth Fund. He added, "Without the ability to go to a doctor when you need to, you're much more likely to end up getting sick in a way that puts you in the hospital with a manageable disease like diabetes."
For example, the report authors noted that states that expanded Medicaid under the Affordable Care Act (ACA) saw positive trends in their drug overdose rates, as expanded Medicaid access lead to increased substance misuse treatment access
Rising health care costs were also a contributing factor to the regional disparities, the researchers said. "Health care costs are going up, and that translates into higher premiums. Higher premiums gets passed on to employees," Radley said. He noted that, in Louisiana, working families on average spend 10% of their income on health care premiums (Edwards, NBC News, NBC, 6/12; Radley et. al., Commonwealth Fund Scorecard, accessed 6/13; Commonwealth Fund report, accessed 6/13).
Next: Get 10 tools for prioritizing community health interventions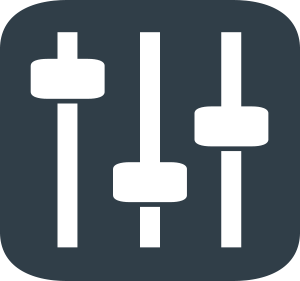 This toolkit outlines four steps for focusing on the highest return community health needs: Define core measures, prioritize key activities, create formal partnership compacts, and evaluate performance of community-based interventions. Each step is supported by sample resources including surveys, prioritization tools, and metric pick lists.
Learn how to choose the right interventions that build upon available resources in your market.