Read Advisory Board's take: How to prepare your organization for these new, expensive therapies
CMS on Tuesday issued its Inpatient Prospective Payment System (IPPS) proposed rule for fiscal year (FY) 2020, which includes a proposal that would lessen the gap between the cost of providing emerging technology and therapies—such as CAR T-cell gene therapy—and Medicare payments.
The proposed rule would affect about 3,300 acute care facilities. It is expected to increase total Medicare spending on inpatient hospital services by about $4.7 billion in FY 2020, when compared with FY 2019. The proposed rule will be published in the Federal Register on May 3 and will be open for public comment through June 24.
CMS proposes increasing add-on payments for new technology and therapies
Among other changes, CMS proposed increasing payments for emerging technologies and therapies that the agency's traditional payment system does not fully cover. Currently, CMS pays the diagnosis related group (DRG) payment plus an extra amount for new technologies and therapies. That extra amount is the lower of either 50% of the cost of technology or 50% of the amount by which the costs of a case involving that technology exceed the standard DRG payment. CMS proposed increasing the add-on payment to 65% of the technology's costs or DRG plus 65% for FY 2020, aiming to increase Medicare beneficiaries' access to emerging technologies and therapies.
CMS said the proposed change would help close the gap between what a hospital must pay to deliver a treatment and what Medicare will reimburse, particularly for CAR T-cell therapy, an emerging form of gene therapy that treats cancer. The agency estimated that, if the proposal is finalized, the maximum add-on would increase from $186,500 in FY 2019 to $242,450 in FY 2020. The two FDA-approved CAR T-cell therapies on the market—Yescarta and Kymriah—cost about $373,000 per procedure.
Get our 4 key takeaways from the entire IPPS proposed rule
To ensure hospitals performing CAR T-cell procedures qualify for the full add-on payment, CMS proposed creating a new uniform add-on payment, Inside Health Policy reports. CMS said it does not yet have enough data to create a new hospital code for the therapy, but is accepting public comments on alternative ways it could cover the cost of the therapy.
CMS Administrator Seema Verma said, "I think we're doing this because there is a recognition that potentially the CAR T-cell payment isn't adequate and that it might be impacting access to care, which is why we're continuing to work on this issue." However, Verma said it's too early to say how close Medicare reimbursements will get to the full cost of the procedure because the agency is still considering different policies that could affect reimbursement.
CMS proposes new add-on pathway for medical devices
In addition, CMS proposed waiving certain criteria for medical devices to qualify for the new technology add-on payment. Specifically, CMS said if the proposed rule is finalized it would consider medical devices that participated in one of FDA's expedited programs and received FDA marketing authorization to be new and not similar to other technology on the market. That change means the medical device would only have to meet the cost criteria to qualify for the add-on payment. CMS proposed implementing that change for add-on applications for FY 2021.
Industry reaction
American Hospital Association Executive Vice President Tom Nickels said, "Based on our initial review, we are pleased that (CMS) has increased the new technology add-on payment rate, including for CAR-T therapies." He added, "Hospitals and health systems have been taking on this financial burden to ensure access to these life-saving treatments for patients, and while this proposal is not a permanent solution, it will help in the short term."
Roy Silverstein, president of the American Society of Hematology, said increasing the add-on payment for medical technologies to 65% of the cost would be "a significant improvement."
Advanced Medical Technology Association President and CEO Scott Whitaker in a statement praised CMS for increasing the new technology add-on payment "and making it easier for breakthrough technologies to access the Medicare program." He added, "This will help ensure that hospitals and patients have access to breakthrough innovations and care, and further incentivize transformational technologies" (Minemyer, FierceHealthcare, 4/23; LaPointe, RevCycleIntelligence, 4/23; CMS fact sheet, 4/23; CMS release, 4/23; Owens, "Vitals," Axios, 4/24; Wilkerson, Inside Health Policy, 4/23 [subscription required]; Stein, Inside Health Policy, 4/23 [subscription required]; King, Modern Healthcare, 4/23; McGinley, Washington Post, 4/23).
Advisory Board's take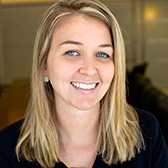 Deirdre Saulet, Practice Manager, Oncology Roundtable
CMS' recent decision to expand the add-on payment for CAR T is just the latest development in a series of debates and hard decisions about how to reimburse the therapy. When FDA approved the two CAR T-cell therapies last year, it caused a groundswell of excitement across the country—but many organizations have complained that CMS reimbursement hasn't gotten close to covering the list price of the drug or the labor costs of supplying it. This new decision, along with CMS' proposed national coverage determination from February, may be a first step towards greater—or at least more predictable—reimbursement.
Whether or not your organization will be providing CAR T, this new coverage determination reflects the growing prominence of these therapies in the health care industry. Cancer centers need to prepare themselves to operate successfully in the world of these new, expensive therapies. At the end of 2017, there were over 2,000 immunotherapies in development—ranging from cellular therapies to cancer vaccines to checkpoint inhibitors. This means that cancer program leaders can no longer afford to wait to establish an infrastructure to deal with the evolving landscape of cancer treatment. Critical elements include:
Proactive evaluation of drugs in the pipeline and processes to manage those coming on the market;
Education and support for patients, including comprehensive side effect management and robust financial navigation;
Education and support for oncologists (one-third of Trending Now in Cancer Care respondents said that their oncologists felt "very uncomfortable" managing immunotherapy-related side effects); and
Ongoing analysis of drug costs, revenues, and revenue cycle performance, including rate of denials.
To learn more CAR T-cell therapy, other clinical innovations in oncology, and how to balance economic realities with the need for innovation, be sure to download out research report on Clinical Innovations in Oncology.
Next, join our in-depth webconference on May 13
Sign up for our upcoming webconference for more detail on these topics, as well as coverage of proposals impacting inpatient quality reporting, MS-DRG changes, new technology payments, and the mandatory pay-for-performance programs.