Read Advisory Board's take: How to right-size ED use for behavioral health patients
Psychiatric patients are making up a growing share of ED patients, so hospitals are opening specialized psychiatric ED units—and early research suggests the facilities are paying off for hospitals and patients alike, Anna Gorman reports for Kaiser Health News.
EDs struggle to accommodate growing number of psychiatric patients
EDs are often the first stop for people in the midst of psychiatric crisis, but between a short supply of beds and overcrowded waiting rooms, hospitals have struggled to accommodate these patients' needs.
Between 2006 and 2013, the rate of ED visits involving bipolar disorder, depression, anxiety, or psychoses increased by more than 50%, according to data from the Agency for Healthcare Research and Quality. Now, about one in eight ED visits are related to mental illness, the data show.
Once psychiatric and substance use patients arrive at the ED, the data show they are more than two times as likely as other patients to be admitted to the hospital. This happens even though the majority of psychiatric crises can be resolved without an inpatient stay, according to Scott Zeller, VP of acute psychiatry at Vituity, a psychiatric provider staffing and consulting firm.
Further, some patients once admitted spend days in heavy sedation waiting to be placed in a specialized psychiatric hospital, which "is a really tough way to begin that road to recovery," according to Jack Rozel, president of the American Association for Emergency Psychiatry.
Inside the specialized psychiatric ED
With these issues in mind, hospitals across the country are opening special emergency units that are designed to treat psychiatric patients and then connect them to long-term care and resources, Gorman reports.
According to Zeller, there are roughly 100 specialized psychiatric EDs in the United States. The EDs are staffed with nurses, social workers, and psychiatrists who aim to treat psychiatric patients in under 24 hours.
For example, Providence Little Company of Mary Medical Center San Pedro, a hospital in near the port of Los Angeles, launched its own specialized psychiatric ED in 2017. Patients who show improvement during their stay and are approved to go home are discharged, but patients who require more treatment are transferred to a specialized inpatient facility or admitted to the hospital.
Aside from the nursing station in the middle of the room, the ED doesn't much resemble a health care facility, Gorman reports. The floorplan is open, with one side for men and another for women. There are rooms off to the side where patients can meet with a social worker or a psychiatrist.
For some patients with serious psychiatric disorders, the special psychiatric units have proved beneficial. Chantelle Unique, who was diagnosed with bipolar disorder and schizophrenia, said she usually has a hard time in EDs, which are often chaotic and filled with "a million people." But the psychiatric unit at San Pedro presented a welcoming environment to heal.
According to Gorman, Unique was taken to San Pedro one day after her mother found her "dancing on the roof talking gibberish." Unique spent most of her time at the unit watching TV and talking to nurses. When she had a crisis and started yelling at other patients, nurses and security guards were able to convince her to return to her recliner, where they could administer more medication.
Anya Price, interim clinical supervisor and a nurse, the space was intended to look more like a home than a hospital. "We're operating from an understanding that they're coming here to get better," she said.
Cutting down on ED usage
When hospitals establish emergency psychiatric units, early data suggests the time patients spend in the ED decreases and the "return on investment is exponential," Zeller said.
For example, research on Alameda County, California's, emergency psychiatric model showed the units reduced patients' length-of-stay in medical EDs, and that three-quarters of the patients treated in the units can be discharged rather than transferred to inpatient care.
Elsewhere, Eric Arzubi, psychiatry department chair for the Billings Clinic, which opened a psychiatric unit this year said that, since the unit opened, wait times for psychiatric patients decreased from 10 hours to four hours.
"Just like in the [ED], you don't get comprehensive care" in the psychiatric emergency setting, Arzubi said. "But you can stop the bleeding, you stabilize the patient and get them to the right level of care,"(Gorman, Kaiser Health News, 3/25).
Advisory Board's take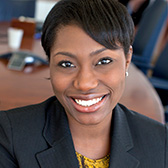 Tomi Ogundimu, Practice Manager, Population Health Advisor and Clare Wirth, Senior Analyst, Population Health Advisor
Even though one in eight ED visits is associated with behavioral health needs, many EDs aren't equipped to care for those who need acute psychiatric care. Only 17% of EDs staff mental health professionals, and a shortage of psychiatric beds (estimated at 123,000 psychiatric hospital beds nationwide), leads many patients to be "boarded" to wait for appropriate care in a hectic environment that only exacerbates their symptoms.
"Patients with a psychiatric emergency wait three times longer... costing an additional $2,200 per visit."
It's no surprise that patients with a psychiatric emergency wait three times longer in the ED than non-psychiatric patients, costing an additional $2,200 per visit. And these waits can worsen their outcomes—many EDs are too loud, bright, and busy to help patients in a behavioral health crisis stabilize. As a result, many health systems have tried to find another way to help these patients. Several leading organizations have invested in a variety of specialized emergency services, including telepsychiatry, holding units, ED co-located crisis services, and behavioral health-specific emergency units.
One organization leading this charge is Intermountain's McKay-Dee Hospital in Ogden, Utah. After noticing a 33% increase in the number of patients evaluated for a behavioral health crisis between 2012 and 2017 in their busy ED, they opened a Behavioral Health Access Center next door to help provide crisis treatment for patients with severe behavioral health needs. It's been tremendously successful. One year later, the number of psychiatric crises in the ED have decreased by 50%, and care is provided in the Access Center for a third of the cost of the ED. Intermountain has since opened two more access centers at other hospitals.
We've conducted research into a number of other models at leading organizations around the country. To learn more, read our primer on how to right-size ED utilization for acute behavioral health patients.
Then, to learn more about four innovative strategies you can use to scale behavioral health access, view our on-demand webconference (and download the slides) on Overcoming the Behavioral Health Access Challenge.