All but two of the 10 healthiest cities in the United States are on the West Coast, and three of the top cities are in California, according to an analysis by WalletHub.
For the analysis, WalletHub examined 174 cities in the United States, including the 150 most populated cities in the country, and compared them using 42 metrics across four dimensions:
Fitness;
Food;
Green space; and
Health care.
The analysts calculated overall scores for each city based on a weighted average of all metrics.
Below is our interactive map of all 174 cities and their rank on each of the four dimensions:
The healthiest US cities
According to the WalletHub analysis, the 10 healthiest cities in the United States are:
San Francisco;
Seattle;
San Diego;
Portland, Oregon;
Washington, D.C.;
New York;
Denver;
Honolulu;
Scottsdale, Arizona; and
Irvine, California.
By contrast, the cities ranked at the bottom of the list—representing the least healthy cities in WalletHub's list—were:
Montgomery, Alabama;
Detroit;
Memphis, Tennessee;
Augusta, Georgia;
Fort Smith, Arkansas;
Huntington, West Virginia;
Shreveport, Louisiana;
Gulfport, Mississippi;
Laredo, Texas; and
Brownsville, Texas.
WalletHub also provided top-five lists for specific metrics they evaluated. For instance:
Laredo, Texas had the lowest cost of medical visit, while Tacoma, Washington; Fargo, North Dakota; Milwaukee, Wisconsin; Anchorage, Alaska; Madison, Wisconsin; and Boston were all tied for the highest—at three times the average cost;


San Jose, California had the lowest premature death rate, while Detroit; Charleston, West Virginia; Augusta, Georgia; Huntington, West Virginia; St. Louis; and Baltimore were all tied for the highest—at three times the rate;


Portland, Oregon had the most healthy restaurants per capita, while Garland, Texas had the least; and


Seattle had the highest percentage of physically active adults, while Hialeah, Florida had the lowest.
How can this data be useful?
In a comment on the list, Benjamin Sommers, a professor of health policy and economics at the Harvard T.H. Chan School of Public Health, emphasized that it's important to consider the availability of health insurance coverage and regular access to medical care when choosing a place to live.
Similarly, Alicia Dahl, an assistant professor at the University of North Carolina at Charlotte, said it's important to consider the "[h]ealth and health care systems of a city" before you move. "Knowing the city's health statistics and policies can help you understand what issues you may face as a resident," she said.
Providers, meanwhile, can seek to improve their community's health by striking innovative partnerships between health care systems and other "traditional social service entities," said Signe Peterson Flieger, co-director of the Center for Health Systems and Policy at Tufts University School of Medicine. Organizations should bring these partners to the table and rely on their expertise rather than "recreat[ing] the wheel from a medically-oriented standpoint," she said (WalletHub list, 2/11).
Next: Get 10 tools for prioritizing community health interventions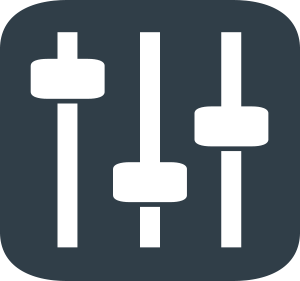 This toolkit outlines four steps for focusing on the highest return community health needs: Define core measures, prioritize key activities, create formal partnership compacts, and evaluate performance of community-based interventions. Each step is supported by sample resources including surveys, prioritization tools, and metric pick lists.
Learn how to choose the right interventions that build upon available resources in your market.