While many health care stakeholders argue that big, merged health systems "can offer better care at lower costs," research suggests that rates of mortality and serious complications may rise after a merger, Austin Frakt writes for the New York Times' "The Upshot."
Frakt is the director of the Partnered Evidence-Based Policy Resource Center at Veterans Affairs Boston Healthcare System.
Why you shouldn't believe the hype about hospital mergers and acquisitions
The problem of reduced competition, as evidenced by the National Health Service
Martin Gaynor, an economist at Carnegie Mellon University, says "evidence from three decades of hospital mergers does not support the claim that consolidation improves quality." The key issue is that mergers tend to reduce competition in a market, leaving the remaining providers with less incentive to set themselves apart with high-quality services.
This effect has been especially well-researched in countries where the government constrains health care prices. According to Gaynor, "when prices are set by the government, hospitals don't compete on price; they compete on quality"—making it easier to pin down the influence of competition on care quality.
For instance, the United Kingdom's National Health Service (NHS) in 2006 established a policy designed to increase competition among hospitals by requiring general practitioners to offer patients five options for hospital care, Frakt writes. The hospital payments were fixed by the government, so when patients decided on which hospital to go to, they based their decisions primarily on care quality.
One study on the initiative, published in the Journal of Economic Literature and authored by Gaynor, showed the policy reduced patients' length of stay and that, for every 10% decrease in market concentration, the 30-day mortality for heart attacks fell by almost 3%, Frakt writes.
What does all of this mean for care in the US?
Of course, the UK health system is very different than America's, where costs are not constrained by government intervention. Even so, research shows that reduced competition can lead to lower quality in the U.S., too.
A study published in Health Services Research by the Federal Trade Commission examined the "competition-quality connection" among groups of cardiologists. The researchers examined the health care outcomes of two million Medicare beneficiaries who had hypertension, a heart attack, or another heart-related illness between 2005 and 2012, Frakt writes.
"The study found that when cardiology markets are more concentrated, these kinds of patients are more likely to have heart attacks, visit the [ED], be readmitted to the hospital, or die," which demonstrates that "[t]hese effects of market concentration are large," Frakt writes.
Writing in a separate blog post, David Willis, executive director at Advisory Board, said the notion that merged systems may struggle to improve care quality "makes sense if you think about the forces behind it." He added, "Merged systems are going to inherently have issues of clinical variation at least as large as those faced by the individual systems on their own. … [Care variation reduction] is an activity that may in fact have diseconomies of scale."
Why so many stakeholders still find mergers promising
So why do some people in the health care industry still believe that mergers can increase care quality? According to Frakt, "for many goods and services, Americans are comfortable with the idea that competition leads to lower prices and better quality"—and thus that mergers that reduce competition should have adverse effects on quality.
Yet "we often think of health care as different—that it somehow shouldn't be 'market based,'" Frakt writes. However, research shows that even in the hospital market, "competition is a valuable tool that can drive health care toward greater value" (Frakt, "The Upshot," New York Times, 2/11).
Why you shouldn't believe the hype about hospital mergers and acquisitions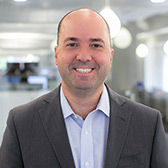 The past few years of mergers and acquisitions (M&A) have seemingly created a new dichotomy for hospital and health system leaders: Either merge or risk losing market relevance.
But is M&A really an answer to today's health care challenges? Here are three ways the evidence often doesn't live up to the hype.