Editor's note: This popular story from the Daily Briefing's archives was republished on Oct. 23, 2019.
A lawyer who publicly accused a physician of lying to a patient has retracted his statement, saying he accused the wrong person of wrongdoing, according to a July 16, 2018, statement obtained by CNN.
Just updated: Your cheat sheets for understanding health care's legal landscape
How Ricardo Quarrie became a 'pariah'
In 2015, Deborah Craven underwent surgery at Yale New Haven Hospital to remove a portion of her eighth rib. Ricardo Quarrie, who was a cardiothoracic fellow at Yale New Haven Hospital at the time, assisted with Craven's surgery.
The patient's surgery did not go as planned. Craven had her seventh rib removed instead of her eighth rib. She had to undergo a second surgery to remove the appropriate rib.
Yale in a statement two years ago acknowledged the error and noted the hospital staff had apologized to Craven for their mistake. But Craven filed a lawsuit saying that Quarrie had lied about why she had to undergo the second surgery to cover up the mistake.
Several news outlets reported on the medical error and the alleged cover up, CNN reports. In 2016, Joel Faxon, Craven's attorney, told a Hartford television station, that Quarrie had told Craven "lies" and was "just plain deceitful."
News stories about the lawsuit went viral, and Quarrie quickly suffered professional ramifications. According to Quarrie, he became "pariah" and was shunned by prospective employers after being publicly accused of lying to a patient. Quarrie said, "It's been a nightmare."
According to Quarrie, "Employers told me I was very qualified for positions, but patients Google their doctors, and they didn't feel like they could refer patients to me."
A surprising turn: The lawyer had named the wrong doctor
But in July 2018, the story took a strange turn.
Faxon in a July 16, 2018, statement said "information uncovered in the course of the litigation's discovery phase demonstrates inaccuracies in th[e] statements" he made to the television station. In particular, Faxon discovered that Craven had accused a physician's assistant and another physician—not Quarrie—of lying to her to cover up the mistake. Craven said she had not even spoken to Quarrie about her surgery.
Faxon said, "The statements attributed to Dr. Quarrie were made by another health care practitioner at the hospital, or his designee." He added, "I hope this letter clarifies any misunderstandings."
Faxon told CNN he could not further comment on the matter because he had reached a confidential agreement with Yale. Craven, who settled the lawsuit with Yale, could not be reached for comment by CNN. A hospital spokesperson declined to comment to CNN about the lawsuit and accusations.
How Quarrie is aiming to rebuild his reputation
Quarrie, who trained at the Cleveland Clinic and Ohio State, said he is unsure why the lawsuit and Faxon claimed he had lied to the patient. He said, "I can only wonder about his motivation, but I don't think I'll ever know the truth."
Quarrie said he does not plan to file a lawsuit against Faxon because he agreed to not sue Faxon in exchange for the public release of the exonerating statement. Quarrie said he is now focusing on emotionally and financially recovering from the incident. He is paying an online company about $900 a month to help him with his reputation.
But according to CNN, digital experts say that Quarrie might have difficulty rebuilding his reputation because popular stories appear higher on Google searches—meaning that previous, high-traffic coverage of the case might continue to pose a problem for him.
Jonathan Catley, director of sales and marketing for MD Connect, which helps doctors manage their online reputations, said, "The stories about the retraction won't have the same SEO 'juice' as the earlier negative stories." Catley said, "Recanting is not going to be as popular. I feel bad for him."
Quarrie said, "I know I have a long road ahead," but he hopes Faxon's latest statement will appear as a top result on Google searches and ease the concerns of potential employers (Cohen, CNN, 8/6/18; Carolan/Hall, FOX 61, 3/17/2016).
Just updated: Your cheat sheets for understanding health care's legal landscape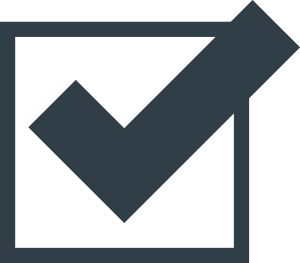 To help you keep up with the ever-changing regulatory environment, we recently updated our cheat sheets on some of the most important—and complicated—legal landmarks to include a brand new one-pager on the new tax law.
Check out the cheat sheets now for everything you need to know about MACRA, the Affordable Care Act, antitrust laws, fraud and abuse prevention measures, HIPAA, and the two-midnight rule.