Read Advisory Board's take on this story.
For many U.S. health clinics, showers are not usually on the list of available services, but one Los Angeles health care clinic has found that offering no-cost showers serves as a way to connect homeless individuals with both medical care and health coverage California Healthline reports.
How to identify patient needs and tailor care planning to optimize outcomes
No-cost showers
According to California Healthline, Saban Community Clinic serves the growing homeless population in Los Angeles County—which in the past six years increased by about 50% to 53,000. The clinic, which opens at 7:30 am, offers individuals access to towels, soap, and showers—which the clinic says helps prevent the spread of infections by keeping wounds clean. Roughly two dozen people wait in line each weekday morning to take a shower at the clinic, California Healthline reports.
How the clinic's no-cost showers help people access health care
Adam Friedman, the clinic's chief marketing officer, said the no-cost showers act as an avenue for the clinic to connect homeless individuals with health care services. For instance, nearly a third of people who take a shower at the clinic also see physicians there.
The clinic offers individuals access to doctors, dentists, and mental health providers, and the clinic's staff help homeless individuals find temporary lodging, enroll in health insurance, and schedule medical appointments. For instance, Chenelle Groomes, a caseworker at the clinic, helps to schedule same-day medical appointments for individuals who come in to use the clinic's showers. Friedman said, "The whole goal is to build trust so … they will be open to seeing a therapist, going to the dentist, getting their medical needs taken care of."
In several cases, those appointments have helped patients get care for previously untreated chronic diseases, injuries, or mental illnesses, California Healthline reports.
Gregory Andrews is one of the people who takes a shower at the clinic. He said the clinic's staff helped him locate temporary lodging and enroll in health insurance. "They just told me at the front desk, 'Do you know you qualify for Medi-Cal?,'" he said, adding, "I went upstairs, talked to one person, and within 30 days I had Medi-Cal" (Gorman, California Healthline, 6/26).
The Advisory Board's take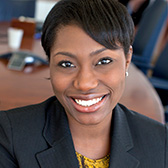 Tomi Ogundimu , Practice Manager, Population Health Advisor
This program out of the Saban Clinic shows the incredible potential of identifying the underlying needs of high-risk patients. While a hot shower would typically not be a service associated with a health clinic, it can serve a vital role in promoting the health of those experiencing homelessness both psychologically as well physiologically, by keeping wounds clean and helping patients avoid infections. 
Even more, it shows the power of building trust among the high-risk population where many people may not feel comfortable seeing a doctor or seeking medical resources.
Through our research, we've discovered that more programs are building trust with high-risk patients by turning to community health workers (CHWs). These CHWs aren't clinically trained, but have engaging and empathetic personalities, as well as personal experiences in the community. The University of Pennsylvania Health System, for instance, employs 30 CHWs in their model called IMPaCT through which, each year, they support over 2,000 high-risk patients. While this program was initially supported by grant funding, it is now funded as part of routine care after they found a 2:1 ROI, a 30% decrease in multiple readmissions, a 30% decrease in hospitalizations and a 12% increase in primary care access among those in the program.
To learn more about how to identify patient needs and tailor care planning, view our research report on integrating psychosocial risk factors into ongoing care.