Read Advisory Board's take on this story.
Einstein Medical Center in Philadelphia cut its 30-day readmission rate by more than 50% among traditional Medicare patients by leveraging a 3-person team of pharmacists, according to a study published last month in the American Journal of Health-System Pharmacy.
Einstein's pharmacist-focused intervention
In 2010, Deborah Hauser, study author and Einstein's network pharmacy director, began brainstorming ways to control the hospital's 30-day readmission rate. The result was a pharmacist-focused early intervention called Medication REACH.
Under the program, Einstein tasked three pharmacists to work with Medicare patients early in their hospital stay. The pharmacists adjust medication dosages, review medications, and arrange at-home follow ups. The pharmacists also provide patients with counseling and education as needed. According to Hauser, the three pharmacists "do this in their day-to-day work."
As one patient at the facility, Curtis Gainer, described it, "They wanted to know what kind of medication I'm taking, what new medication was coming in. They explained how to use it, when to use it. They asked me to do it myself. If I had to get a prescription, they would fill it downstairs."
Gainer added, "They were instrumental."
Study shows success
To study the intervention's effects, Hauser and her team examined more than 1,000 admissions across 667 traditional Medicare beneficiaries that occurred between July 2012 and June 2013. About half of the patients received the intervention. They found that, overall, the initiative cut 30-day readmissions by more than half, with a 9.8% readmission rate among the intervention group, compared with a 20.4% readmission rate for a control group (Knowles, Becker's Clinical Leadership & Infection Control, 6/1; Brubaker, Philadelphia Inquirer, 5/30).
Advisory Board's take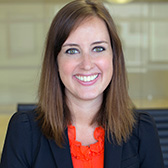 Rebecca Tyrrell, Senior Consultant, Pharmacy Executive Forum
In 2009, George Halvorson, then chairman and CEO of Kaiser Foundation Health Plan, Inc., declared that "clinical pharmacists are the most underutilized members of the health care team" in bringing about care transformation. Nine years later, I'd say he's still right.
The Einstein study highlights the multitude of ways in which pharmacists can improve patient outcomes. Not only are pharmacists experts at identifying medication errors and optimizing medication regimens, but they also are uniquely positioned to provide patient education and resolve potential medication adherence barriers.
Many studies show that pharmacists:
produce significantly more accurate medication histories than nurses;
boost HCAHPS scores for medication-related questions;
reduce readmissions when supporting care transitions; and
improve nurse and physician satisfaction when they take on medication-related tasks.
However, many organizations are hesitant to invest in hiring pharmacists to fill these roles because of the upfront cost. They shouldn't be. Our research on medication reconciliation shows that the upfront cost can be quickly offset due to prevented medication errors and associated readmissions, improved care team efficiency, and reduced drug costs.
To see what savings you might be missing beneath the surface, view our infographic on five common missteps in medication reconciliation.
The benefits of engaging pharmacists extend well beyond the inpatient setting: Pharmacists can also be deployed in ambulatory care, in implementing bedside medication delivery programs, and in partnering with SNFs to manage discharge medication lists. For six additional examples of how pharmacists are being deployed for maximum impact, view our infographic about the six ways your pharmacist can save the day.