Read Advisory Board's take on this story
The Association of Health Care Journalists recently launched a website to help reporters as well as the general public search for nonprofit hospitals' financial information.
Browse our quick reads for CFOs on trending finance topics
Details of the site
The site, hospitalfinances.org, provides details from Form 990 filings, which tax-exempt organizations submit to the IRS to detail their finances, pay, and governance practices. Hospitals on the form also state how their activities benefit the public. Journalists can use the site to find details such as non-profit hospitals':
Basic finances;
Community benefits; and
Executive compensation.
The site, which is funded by the Leona M. and Harry B. Helmsley Charitable Trust, does not include a full copy of the 990 form, but provides links and advice about how to obtain one.
The data on the site will be updated monthly and are searchable by hospital name, city, ZIP code, and state.
The site does not provide information on for-profit or government-owned hospitals (Bruzzese, "Covering Health," healthcarejournalism.org, 5/23).
Advisory Board's take
By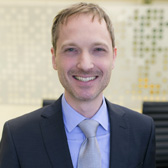 Trevor Goldsmith, Senior Consultant, Financial Leadership Council
HealthFinances.org is a further sign—as if any more were needed—that financial transparency is coming to the health care industry. Providers need to be prepared, because the trend is unlikely to reverse itself.
News sources like NPR and Propublica have been focused on consumer-facing price transparency, with stories about patients shocked and dismayed be enormous, unexpected, and apparently irrational medical bills. HealthFinances.org is different, since it focuses exclusively on information about the internal finances of hospitals and health systems. It won't greatly impact consumers—it cannot shed any light on their out-of-pocket costs at the hospitals in the database—but it will likely become a go-to resource for your local newspapers and community watchdog organizations that want to understand how well, or poorly, their local hospitals are doing financially. It also could help watchdogs determine how much charity care hospitals provide or how much executives and top employees are earning.
I would expect that high salaries—which can often reach well into seven figures for executives and top physicians—will attract the most public attention. In some circumstances, information about organizational profitability, charity care, and executive pay policies may rekindle debate about the not-for-profit status of health care organizations.
To respond, health systems need to be ready to explain the overall community impact of their mission in terms that are intelligible to lay people. In particular, health systems will have to explain why market-based compensation for leadership is appropriate within a not-for-profit enterprise—unless they wish to revisit pay policies.
HospitalFinances.org will probably not turn out to be the most consequential movement towards transparency in 2018. But it is proof of the broader trend towards more sunlight on health care finance. To thrive in these conditions, hospitals' and health systems' best strategy is to provide, document, and demonstrate their positive impact on their local communities.
New: Quick reads for CFOs on top-of-mind finance topics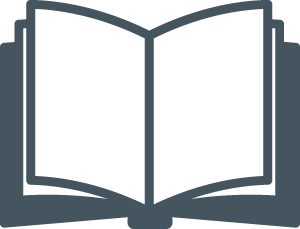 At the end of every quarter, we compile the research notes we've featured as "CFO guides" in the few preceding months into one document, so you can download them all in one place.
Click on the following finance topics, such as 2017 Hospital Revenue Cycle Benchmarks and CMS's Proposal for Hospital Outpatient Payments, to find the individual research notes and the bundled briefings we produced each quarter.