Geisinger this month announced two pilot programs with rabbittransit to provide transportation for patients unable to travel to doctor's appointments, in the hope of reducing the number of no-shows—and the programs may eventually include nonclinical, health-related transportation as well.
Jaewon Ryu, EVP and CMO of Geisinger, announced the pilot programs at a community luncheon sponsored by the health system earlier this month. Noting that more than 140,000 patients did not show up for appointments at Geisinger in 2017, Ryu explained that the program will hopefully help address "transportation issues," particularly in rural areas where such challenges are more severe.
How the program works
According to Geisinger, one of the programs will provide transportation for patients in an urban area of northeast Pennsylvania and one will focus on rural patients in central Pennsylvania. The rural pilot is set to begin in April.
As part of the pilot programs, staff at the health care system will identify patients who have transportation needs and submit a referral form on their behalf to a mobility manager. The mobility manager in turn will assess the form, determine the patients' need for transportation assistance, and then screen the applicant. Once Geisinger approves a patient for participation in of the programs, the health system will send trip requests and reserve rides for the patient via a digital portal, paper forms, or phone.
According to Becker's Hospital Review, Geisinger will follow up with program participants three and six months after enrollment to assess their needs. In addition, Geisinger eventually intends to expand the programs to provide transportation for nonclinical, health-related needs, such as going to the grocery store or pharmacy, obtaining social services, or applying for government benefits (Knowles, Becker's Hospital Review, 3/20; Sylvester, The Daily Item, 3/20).
New: How to create a consumer focused digital strategy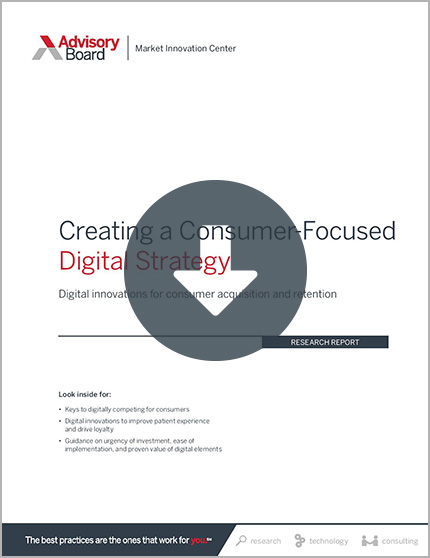 Read on to learn how Cooper University Hospital and MD Anderson at Cooper partnered with Philadelphia-based startup RoundTrip to streamline patient transfer and cut ride-ordering time from an average of 20 minutes to less than 90 seconds.