Editor's note: This popular story from the Daily Briefing's archives was republished on Jan. 7, 2020.
Read Advisory Board's take on this story.
In a now-viral tweet, Alastair McAlpine, a palliative pediatrician at Paedspal Cape Town in South Africa, shared responses from his patients on "what they had enjoyed in life, and what gave it meaning," Sherie Ryder writes for BBC News.
McAlpine said he decided to share the twitter thread to share an uplifting message amid the sheer quantity of negative news on his feed. Here's what McAlpine's patients, who are between the ages of four and nine, said:
None said that they had wished they'd"watched more TV … spent more time on Facebook [sic] … enjoyed fighting with others … [or] enjoyed hospital";


Pets were mentioned frequently, with some responses including, "I love Rufus, his funny bark makes me laugh," and "I love when Ginny snuggles up to me at night and purrs";


Many of the children also expressed worry about their parents, with some saying, "Hope mum will be ok. She seems sad," and "Dad mustn't worry. He'll see me again soon";


Every single patient said he or she loved ice cream;


They also enjoyed reading or being read to, with one saying that the Harry Potter books made them "feel brave" and another saying they wanted to "be a great detective like Sherlock Holmes when ... better";


Many patients expressed regret that they had worried so much about what other people thought of them—and expressed thanks for those who "treated them 'normally,'" McAlpine posted, with one patient saying, "My real friends didn't care when my hair fell out";


The majority of them "valued kindness above most other virtues," McAlpine posted, with some responses including, "My granny is so kind to me. She always makes me smile," and "I like it when that kind nurse is here. She's gentle. And it hurts less";


Nearly all of them loved when people made them laugh, with one patient saying, "My daddy pulls funny faces which I just love";


The children also said they love swimming, spending time at the beach, and playing with their toys and superheroes, with one saying, "I like cuddling my teddy"; and


Nothing was more important, according to McAlpine, than spending time with their family, with some of the responses including, "Mum and dad are the best!" and "No one loves me like mummy loves me!"
The takeaway, according to McAlpine? Understand that laughter can ease pain. "Be kind. Read more books. Spend time with your family. Crack jokes. Go to the beach. Hug your dog. Tell that special person you love them" (Ryder, BBC News, 2/1; Alasdair McAlpine tweet, 2/1).
Advisory Board's take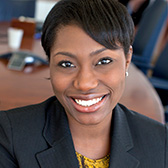 Tomi Ogundimu, Research Partner, Health Care Advisory Board
When a patient is sick, the treatment plan is usually clear: combat the disease at all costs. But that's just not the case in a palliative care setting.
That can leave some providers feeling lost at sea—uncertain about the goals of treatment, and unclear about the strategies and utilization philosophies that will best serve their patients. And of course, the challenge is even greater when treating terminally ill children, who can't always clearly express their own wishes.
So it's remarkable to see Dr. McAlpine's tweet series, which opens a window into what terminally ill children truly care about. As it turns out, terminally ill children aren't so different from terminally ill adults: They care about the things that have brought them joy in life—especially their families.
For this reason, palliative care providers would be wise to focus on providing strong, holistic support for the whole family. Hospital-based programs can, for instance, redesign patient rooms to be more "homelike" and family-friendly, while cross-continuum programs can onboard close family as members of the care team.
Further, all palliative care teams should consider bringing on additional team members to serve these patients' unique needs. Adjunct team members include:
Certified home health aides (CHHA), who assist patients living at home, and their families, with pain and symptom management under the direction of a licensed nurse;
Spiritual counselors/chaplains, who help patients express and reflect upon spirituality in face of illness;
Rehabilitative therapists (such as physical, occupational, and speech therapists), who promote patient comfort, relaxation, and functioning;
Pharmacists, who provide guidance on medication side effects, medication education, and ongoing monitoring;
Dietitians, who assess nutrition, teach about diet, and address symptoms related to food consumption; and
Volunteers, who may help provide services such as bereavement support, transport, companionship, and more.
To learn more about how you can help guide patients through difficult end-of-life choices, read our white paper, "Resources for End-of-Life Decision-Making," which breaks down available resource types, characteristics, and effectiveness.