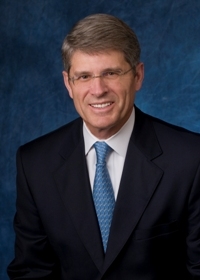 This interview with William F. Carpenter III, chair and CEO of LifePoint Health, was conducted by Eric Larsen, managing partner, and was condensed by Amanda Wolfe, senior director.
Question: LifePoint's revenues are around $6 billion right now. You have 72 hospital campuses in 22 states. And you've had uninterrupted growth. As you think about your past 16+ years with LifePoint, there have been some incredible accomplishments. I'm imagining a lot of joy, and I hope I'm not being intrusive, but there's been some pretty unbelievable tragedy as well.
William Carpenter: LifePoint had been in existence for only one year when Scott Mercy, our founding CEO, died in a plane crash. He was practicing in an airplane with an instructor, but something went wrong and the plane crashed.
I was the general counsel at the time, and it fell to me to deal with a lot of the transition at the same time my friend had just died. It was a surreal thing to process and work through. But we did. I was concerned, at that time, that the company would fold up and go away, but we didn't.
Jim Fleetwood, who'd been chief operating officer, took over as CEO. We all loved and respected Jim, and he was the perfect successor to Scott. Unbelievably, a little more than a year after Scott passed away, Jim had a massive heart attack and died.
At the time, my family was getting ready to go on a beach vacation. I ended up staying behind, and my wife was going to take the kids to the beach and come back to go to the funeral with me. As they were packing to leave, my son Russell, who was around six years old, was sitting in my lap. I never will forget this. He looked up at me and said, 'Dad, I sure am sorry Mr. Fleetwood died,' and I said, 'Thank you, Russell. I'm sorry, too.' After a few minutes of silence, he says, 'Dad I don't think anyone else is gonna want that job.'
Here's what I learned through these experiences—the CEO of the company is not the most important person in the company. I tell the members of our administration teams at our hospitals and at the Health Support Center that they are the most important people in the organization, because they are the ones developing relationships across the country and advancing our mission. One of LifePoint's four strategic priorities is Talent Development—and our history is part of the reason for this. We must always be thinking about the next generation of leaders to continue LifePoint's mission.
To me, personally, these deaths were devastating. But LifePoint and our hospitals didn't miss a beat when Scott died. We didn't miss a beat when Jim died. Doctors kept referring their patients to our hospitals. People kept coming for diagnostic tests. The CEO of the company had no impact on that.
Q: In my observation, there is a real authenticity of how LifePoint thinks about culture and consistency in its message, and I'd be curious for you to talk a little bit about that.
Carpenter: It's hard to talk about our culture because words don't necessarily capture it. Culture is something that you know when you see it. And you feel it more than words can describe it.
We're extremely proud of the culture of our company and believe it differentiates us. We believe very strongly that we are a mission-driven organization. We're a for-profit company owned by investors who, we hope, recognize the mission of the company: making communities healthier.
Whether you're a for-profit or not-for-profit company, it is critically important to be driven by a mission. Our vision is to create places where people choose to come for care, physicians want to practice, and employees want to work. That vision becomes a galvanizing force for the nearly 47,000 people who work across LifePoint Health.
It doesn't matter if you are the CEO of your hospital or a housekeeper working in the hospital, you can impact that vision. I love talking with the housekeepers in our hospitals about this.
Q: Why?
Carpenter: It's important to me that they understand how they plug into the organization. They are some of the best folks in our hospitals, and they will tell you the truth. I will stop one of them in the hallway, or if they're cleaning a patient's room, and ask, 'What are you doing?' The answer used to be, 'Well, I'm cleaning this room. I'm mopping this floor.' Their answer now is, 'I am cleaning this room so our physicians will be able to rely on the fact that it has been disinfected and will help keep infection rates in the hospital down.' The housekeeper knows that he or she is helping to create a place where physicians want to practice and people choose to come for care.
Q: You're a lawyer by background. How'd you land in health care?
Carpenter: I am from a family of lawyers. My grandfather and father were lawyers. My uncle was a lawyer who became chief justice of the Tennessee Supreme Court. I've told my father many times, 'If you had just owned a hardware store, I could have gone into the family business without going to law school, that would have been great.'
I was attracted to the law and to the advocacy, the things that being a lawyer meant. My family's law practice—Goodpasture, Carpenter & Woods—represented a lot of physicians and others in malpractice cases, among other things. When I graduated from Vanderbilt Law School, I joined the firm. Within one year it disbanded; although, I am absolutely convinced I had nothing to do with that.
At the time, one of my best friends in high school, Chase Cole, was an associate attorney at Waller Lansden Dortch & Davis in Nashville. I told him what was going on, and he said, 'Come on up and let's talk.' Soon after, I joined the firm and later was named a partner in January 1991.
I thought I would continue a litigation practice. However, the stock market was on fire in 1983-1984. They needed bodies in the corporate finance practice, so I started working on everything from IPOs to M&A. Nashville was continuing to grow as a health care capital, so many of my clients were hospitals and other health care businesses, including HCA. It was a great place and time to be involved with health care. The health care regulatory environment and the boom of entrepreneurism offered a lawyer a front row seat to the inner-workings of health care and a glimpse of its future.
At the end of 1998, while practicing at Waller, I was fortunate to be asked to join a small group of people who would form the management team of what, at that time, was called the Americas Group of HCA. We expected the LifePoint spin-off to occur by the end of the year, but regulatory hurdles had to be resolved before that could happen.
LifePoint Hospitals was eventually created in May of 1999. In retrospect, the delay in the company's start-up was very beneficial to us. For six months before we were on our own as a publicly owned company, we had the ability to work together as a team and manage this group of 20 hospitals that would be the initial spin-off group that formed LifePoint. 
Just as it was during the '80s and '90s, health care remains a highly regulated business sector and the entrepreneurial spirit of the industry remains strong, so my experiences at Goodpasture, Carpenter & Woods and later at Waller Lansden Dortch & Davis are still very relevant today.
Q: As a publicly traded company, you have to report on your financial results on a quarterly basis. What are the unique challenges you face as a for-profit company that is touching people and affecting lives? How do you balance the quarterly financial imperatives with your longer-term objectives?
Carpenter: We've worked very hard to align our goals with the goals of the ownership of the company, our stockholders. There are changes in our industry that actually make it easier to balance the demands of our owners with our obligations as health care providers.
The industry's heightened focus on improving quality and transparency has actually helped to focus investor concerns on areas that our clinical folks spend all of their time working on. Pay-for-performance and clinical transparency in reporting outcomes are a very real part of the world that we live in. At the same time, our investors also have become interested in our progress in improving quality care.
Q: Another theme I want to explore with you is the Duke LifePoint collaboration.
Carpenter: We started working with Duke almost 10 years ago now. We initially worked together in a hospital in southern Virginia, which is close to Duke. In 2005, we needed help evaluating and improving our cardiovascular service line. So we called Duke, our natural referral partner. Duke made suggestions about how to improve the cardiovascular service line, and I believe they thought we wouldn't make the investment. But we never blinked.
Through this type of 'in-the-trenches' work, we got to know Duke. We developed a trust working together, side by side. The relationship grew significantly when the Duke LifePoint Healthcare joint venture partnership was formed in 2011. We are now celebrating the five-year anniversary of Duke LifePoint, which now owns and operates 14 hospitals in North Carolina, Virginia, Michigan, and Pennsylvania, along with a company that provides mobile cardiac catheterization services.
I've seen partnership arrangements fail when two organizations get together and just say, 'We'll co-brand something. We'll just put our name on it,' and that's supposed to be enough. In contrast, we are very intentional about our partnership, and we have a strong, trusting relationship with Duke.
Q: Looking at your 72 hospitals across the 22 states, you've got a lot of rural providers and sole community providers. How do you think about strategic referral networks and the standalone community providers that you have in your portfolio?
Carpenter: Every one of these communities deserves to have its hospital, and what we have to figure out is how to provide the highest quality care and service in those communities in the most efficient way.
Each hospital has to stand on its own, and each hospital has to be everything that it can be for the community it serves. At the same time, we are very intentional about looking for opportunities for hospitals to work together. In the Upper Peninsula, for example, Marquette General, Portage Health, and Bell Hospital now form a three-hospital system that is UP Health System. Hospitals we own in Tennessee—in Gallatin, Carthage, Hartsville, and Livingston—form HighPoint Health System. In southern Tennessee, we own four hospital campuses along the border of Tennessee and Alabama, and those hospitals are now working together. In southern Virginia, hospitals are working together that historically have competed with one another. We bring network development into the strategy around our operations, whether it is through acquisitions or otherwise.
Q: You were chair of the Federation of American Hospitals board and immediate past chair of the board at the Nashville Health Care Council. Can you broaden your observation and comment on rural health care nationally? There are 2,000 rural hospitals and 95 percent of the U.S. land mass is technically rural, with 60 million or 70 million rural Americans living there. At the same time, of the 1,300 critical care facilities, 56 have closed in the last five years. Another almost 300 are vulnerable. What lessons can LifePoint offer for survivability?
Carpenter: Hospitals in rural communities need resources in order to manage the massive amount of change we're all facing. One of the reasons that LifePoint has been successful in our growth strategies over the last several years has been because rural and community hospitals have realized the need to find scale, be a part of something bigger, and access the resources of a company like ours that can help them navigate the industry's evolving landscape.
A closed hospital sells off ICU carts, soup vats, more
For example, when a community hospital with a staff of one or two thinks about transitioning to ICD-10, that's a massive undertaking. Community hospitals around the country are trying to figure out how to deal with that. We are one of the solutions to help them. If a community hospital finds a partner that is a cultural fit, is committed to quality and safety, and has the resources to help them succeed, then there's a marriage that makes complete sense.
I, too, am worried about small hospitals in rural communities and how they will continue to deal with the changes that continue to come. LifePoint has one of the largest footprints of rural hospitals in the country, and we take that seriously in our advocacy on behalf of rural hospitals. That's why we work with Congress to make sure rural hospitals' voices are heard and that they are compensated fairly based on the unique environments in which they operate, meaning lower patient volumes, higher rates of uninsured patients, aging populations, and being the sole providers to their communities.
Q: Over the last two years, you've added a billion in acquired revenue, you've been one of the busier systems on the for-profit side, in terms of partnerships and acquisition, and then you look at the universe of potential partnerships, and it's virtually limitless. How are you thinking about the pace of growth?
Carpenter: We have grown a lot over the last several years, in particular. I can peg it to the formation of the Duke LifePoint partnership. In the last two years, we added more than $1.8 billion in annual net revenue. I don't know what the ramp-up will be in the future, but I do know that we have opportunities to add good hospitals in growing communities to our network.
One thing that has been really important is building a support infrastructure to provide resources to our new hospitals and help them be successful. We have to be able to demonstrate how our partnership and resources result in growth for the hospital and the company. We've been keenly focused on integration, the sharing of best practices, and standardization, where it makes sense. And we've been very successful, to the point that we have the ability to be predictive about our hospitals' progress over time.
Get more lessons from the C-suite
See the Daily Briefing's archive of must-read interviews with other top hospital and health system leaders, including: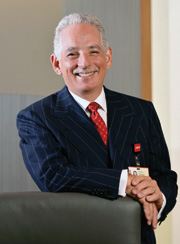 Why New York Presbyterian's CEO isn't a 'big believer' in starting a health plan.

New York-Presbyterian CEO Steven Corwin delves into his system's culture, the future of academic medical centers, and why his background as a physician helps him lead. Read our interview with Steven.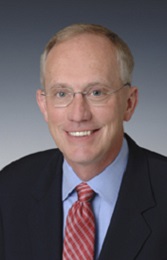 OhioHealth's CEO almost always says 'no' to expanding. Here's when he says 'yes.'

OhioHealth CEO David Blom discusses why he thinks the end of life should be celebrated like the beginning, how his system is approaching clinical standardization, and what he wishes he'd learned earlier in his career. Read our interview with David.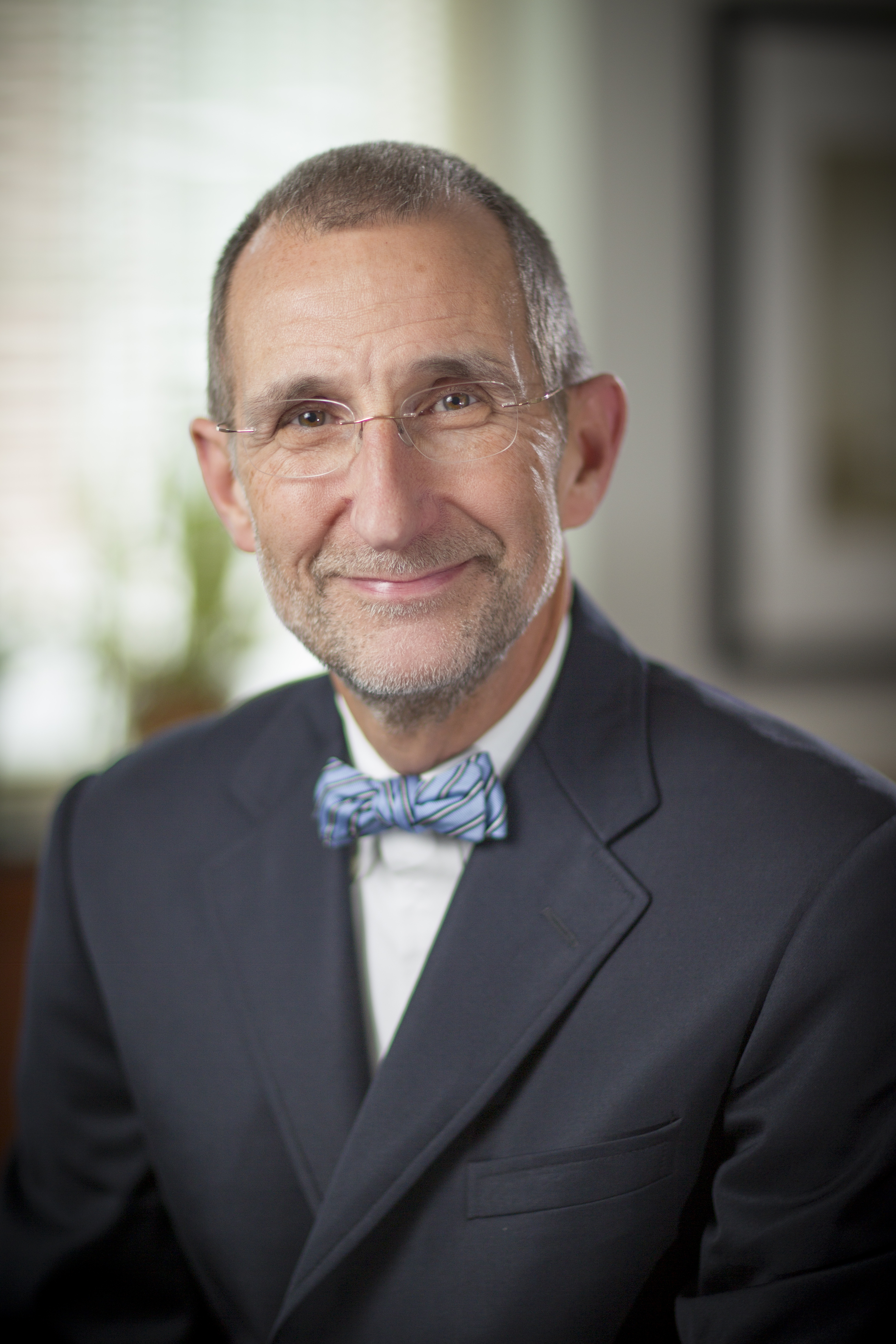 Some CEOs talk about 'my team.' Here's why UNC Health Care's CEO won't.
William Roper, CEO of UNC Health Care, talks about the state of academic medical centers, assuming more downside risk, and his favorite quote from President Ronald Reagan. Read our interview with William.