How Covid-19 will impact behavioral health services
Background
A recent report estimated that as many as 75,000 more Americans will die from deaths of despair (from alcohol, drugs, or suicide) due to the effects of Covid-19. And up to 80% of Americans are reporting moderate to high levels of distress due to Covid-19. While the national dialogue around mental well-being is more active now than ever before, stigma remains a barrier for patients and clinicians to seek treatment.
As part of managing the human and emotional complexity of this moment, one of the most important things health system leaders can do right now is talk about available resources and take every opportunity to encourage mental well-being for the next few months.
But talking about behavioral health is hard, and the words we use affect the message. Think about it. A person "commits" a crime or a sin. But a person "dies" from cancer. There's a difference. So let's take a look at how to use sensitive and respectful language that emphasizes the person, not the condition or disability.
11 terms to avoid—with alternative options for each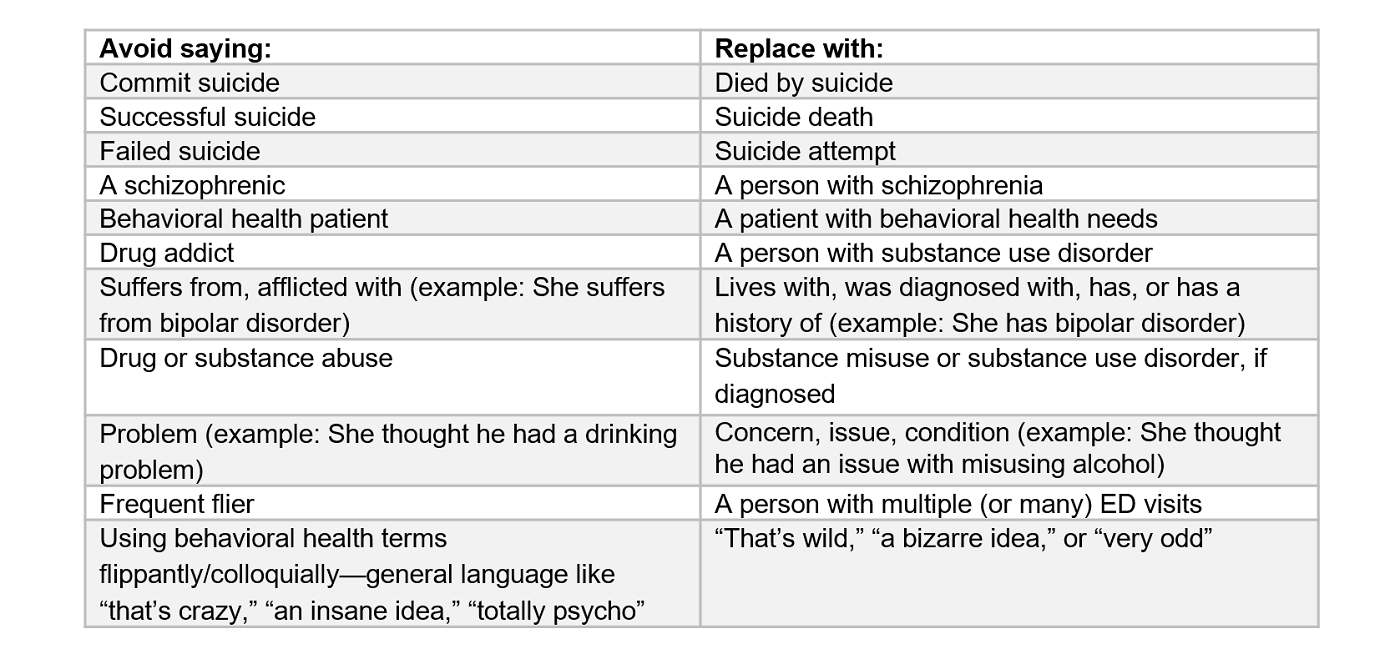 How Covid-19 will impact behavioral health services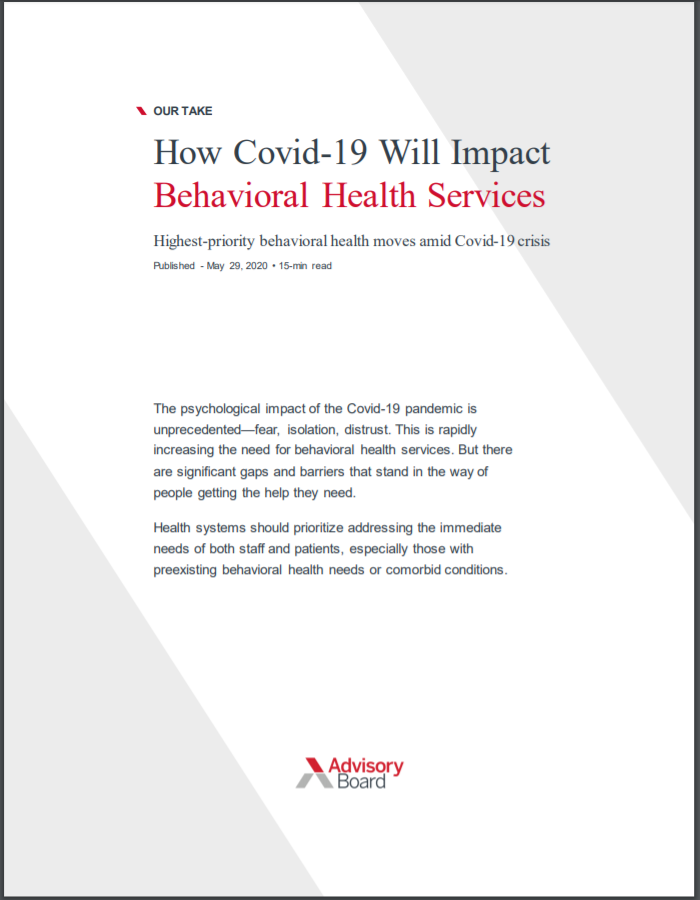 Covid-19 is rapidly increasing the need for behavioral health services. But there are significant gaps and barriers that stand in the way of people getting the help they need.
Read our take on your highest-priority behavioral health moves amid Covid-19 crisis.