6 ways CSOs are getting ready to 'restart' after Covid-19
Organizations built their strategic plans for the pre-Covid-19 market. The good news is that many of those strategic goals are still relevant. For example, most organizations included objectives for expanding access with telehealth. However, planners based these strategies on market assumptions that have been changed substantially by the epidemic.
While the recovery period presents strategy leaders with a unique opportunity to re-envision the health care system, seizing opportunities will require betting on the most probable scenarios. To help, I outline below a selection of "new normal" market assumptions other Chief Strategy Officers are using to guide strategic plan revisions.
The 'new normal' market assumptions
Health systems will use the recovery period to rationalize services.



As organizations bring services back online, many are unlikely to reopen underperforming sites of care for key services. Financial challenges created by Covid-19 will break down internal political barriers that slowed consolidation of major services in the past. The result will be renewed focus on "center of excellence" service line growth strategies.

No turning back from telehealth.



During the Covid-19 curve, telehealth visits have grown from a few hundred a month to thousands a week. Even with physician practices reopening for routine services, strategy leaders estimate that as much as half of the demand for physician interactions will remain virtual. This shift will initiate a new tier of competition around the virtual patient experience. While reimbursement parity won't happen overnight, the successes of our current national experiment with telehealth will pressure payers to change payment systems. Providers and health systems that are able to prove utilization trade-offs to payers will be better positioned to secure favorable reimbursement policies.

More care delivery at home.



A broad category of services—ranging from infusion, rehab, physical therapy, remote monitoring, and hospital-level medical management—will shift from inpatient and outpatient settings to the patient home. This will initiate a rush of investment in staff, technologies, and equipment to enable these services.

Providers won't see demand return to pre-Covid-19 levels.



Utilization will experience two big suppressors across the next 12 to 18 months. Consumer anxiety regarding personal health safety will dampen volume in the near-term as providers restart non-emergent services. Economic anxiety due to unemployment and increases in the individual insurance market will prolong the drag on demand similar to the Great Recession. Employers will return to intense management of beneficiary spending with tools such as reference pricing and steerage. However, even if the economy rebounds quickly, across-the-board site of care shifts will forever alter pre-Covid-19 volume mix. Forecasting will be an adventure—and it will be a key focus area for providers and my team going forward.

Ambulatory networks will shift to 'asset-light' models.



The shift to virtual and home-based care will create a capacity vacuum at many ambulatory sites of care, and organizations may choose to reduce their square footage footprint. Providers will re-evaluate conclusions about consumer perceptions of convenience—radius of consumer to physical outpatient location will no longer be the primary metric for network development.

New primary care competitors will go to great lengths to lock in patient relationships.



Many new market entrants to primary care, concierge, and on-demand services have proven well positioned through the crisis with virtual access points. These businesses will use the recovery period to aggressively grow new patients and retain existing demand. Providers will need to harness the best innovations to ensure competitive services.

A new round of provider consolidation.



The Covid-19 crisis will create "haves and have-nots" in the acute care ecosystem. Health systems will demonstrate greater ability to absorb the impact due to scale and operational flexibility, while physician practices grounded in fee-for-service economics will look for shelter in employment and partnership. Competition for physician practices will still be intense due to continued interest from health plans and private equity.

Hospitals and health systems have a narrow window to stem outmigration.



The destination medicine business has slowed to a crawl. Patients are not traveling to providers outside their service areas for scheduled procedures and cancer care. Providers have a temporary opportunity to prove the value of their services, and their Covid-19 response can be a good first step to establishing trust.
As strategy leaders revisit their strategic plans, they will need to engage their decision makers in scenario planning exercises to develop new assumptions about their markets in light of Covid-19.
Your top resources for Covid-19 response and resilience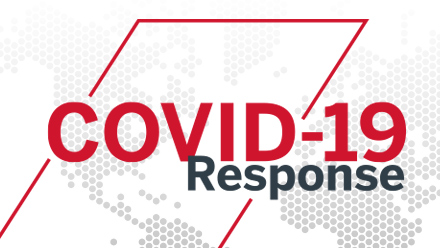 Get best practices and expert insights for safely treating Covid-19 patients, protecting and empowering staff, and navigating the road ahead for your organization.