Your top resources for COVID-19 readiness
Stories are a powerful tool to make messages stick
This week I ran a virtual Q&A session with nurse leaders from eight countries to talk about COVID-19 and the challenges they're facing. The single biggest thing they talked about was trying to provide better support to staff. They talked about the rumour mill challenge, social media as a blessing and a curse for communications, fear, frustration, anxiety, mental health and every other angle of staff wellbeing you could think of. We talked about how to improve leadership's communication to cut through the noise—and more explicitly, we talked about how storytelling can be used meaningfully at a time when everything is up in the air.
You just have to look at Twitter to see countless examples of stories about resilience and the way communities and care teams are coming together to support each other and citizens in general through COVID-19. Storytelling is just as powerful when, as managers, we have to share the less heart-warming stuff about new protocols or ways of working or rules and regulations.
Those kinds of critical messages risk getting lost in the noise of everything that's out there right now.
The 2 narratives you should be leveraging 
Without needing to go full-on Roald Dahl, we can use stories to paint a picture of the drivers of change or the positive effects of what we're being asked to do differently or stop doing. This makes the message much more likely to land and—most importantly—to stick. But we don't need to be the only narrators.
Leverage patient stories. Patient stories can help our teams see the difference they make at this challenging time and re-connect them to their "purpose" as a critical and valued care provider. These stories are often heartwarming (or heartwrenching) and can move providers emotionally and spur them into action when they are being pushed to their maximums.

 

Leverage your staff's stories. But patient stories usually don't tap into the carer's perspective. To truly share that perspective you need to enable your team members to share their own stories with colleagues, reconnecting with their team and the unique experience of being part of that team. This serves as a reminder of why all the frustration and stress of COVID-19 is worth it—and why every member of the team is valuable and valued. And not alone!
How to help staff share their own stories
I'm inspired by the approach that the American Nurses Association takes to storytelling. It's incredibly simple: at the ANA, leaders begin every meeting by having one person tell a quick story.
They literally start every meeting this way. The stories are based on core values or important messages, and this doesn't eat into their meetings—they do them in 90 seconds or less. Short, sweet, targeted. Then move to the main order of business for the meeting.
The mechanics of it are in the graphic below.
They ask for one volunteer, who starts with a value. For example, "My value is integrity." Then, they share a 90-second story about a recent experience that exemplifies that value and supports the ANA's mission. For the ANA, that's advancing the nursing profession. For any of us right now, the story might be more targeted towards a change in strategy or protocol or even a new way of engaging with patients and citizens. That's up to you.
But at time when we're kicking off so many emergency planning meetings, wouldn't it be nice to start the discussion off with something uplifting or contextualizing, reminding everyone of what we're trying to do and why? That's why I wanted to write this blog.
Next steps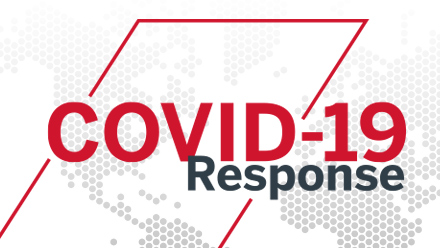 Want more quick tips to establish clear communication channels with staff during the pandemic? Register for our upcoming virtual session, Preventing and Responding to Staff Burnout during the Pandemic.
And for more ways to reconnect staff through storytelling, review pages 89 through 101 of our report Rebuild the Foundation for a Resilient Workforce online or email me at richmonb@advisory.com for access.