A lack of physician and patient education; and
Inadequate investment in key program resources.
Physician, patient education still necessary
Ensuring physicians and patients are aware of the importance of lung screening and having discussions on the subject can be key to overall program success, particularly with the current requirement that a shared-decision making conversation occurs before screening. However, a recent study in the Journal of Cancer Education found that physicians had conversations about lung screening with less than 20% of current and former smokers.
For programs looking to increase the likelihood that physicians will sit down and discuss lung screening with patients, one option is to turn to the EHR for help. For instance, at Gundersen Health System, when a qualifying patient comes in for a PCP visit, an alert pops up notifying the provider that the patient meets the criteria for lung cancer screening. The provider then reviews the screening criteria and discusses the exam with the patient.
If the patient wants to have the screening, the PCP simply clicks a button within the EHR to make the referral. That action sends a message to the lung screening program coordinator, who then reaches out to the patient to schedule the exam.
For more ideas on how to market your lung screening program to referring providers and patients, check out our Lung Cancer Screening Program Toolkit.
Additional investment in staff can spur program growth
Navigators and coordinators are an increasingly essential component of a comprehensive, patient-centered cancer program. However, given their expansive—and often poorly defined—role, it can be difficult to track their direct impact on quality and financial outcomes. But that's exactly what Cone Health Cancer Center-Alamance Regional in North Carolina did to justify the addition of a second navigator. 
Last year, the lung cancer navigator at Cone Health was working over capacity trying to manage screening patients, diagnosed patients, and smoking cessation counseling. To help make the financial case for a new navigator, Cone analyzed historical data from its existing lung screening program to estimate the additional downstream revenue it would receive by hiring a second lung navigator, which would allow Cone to screen an additional 300 patients a year.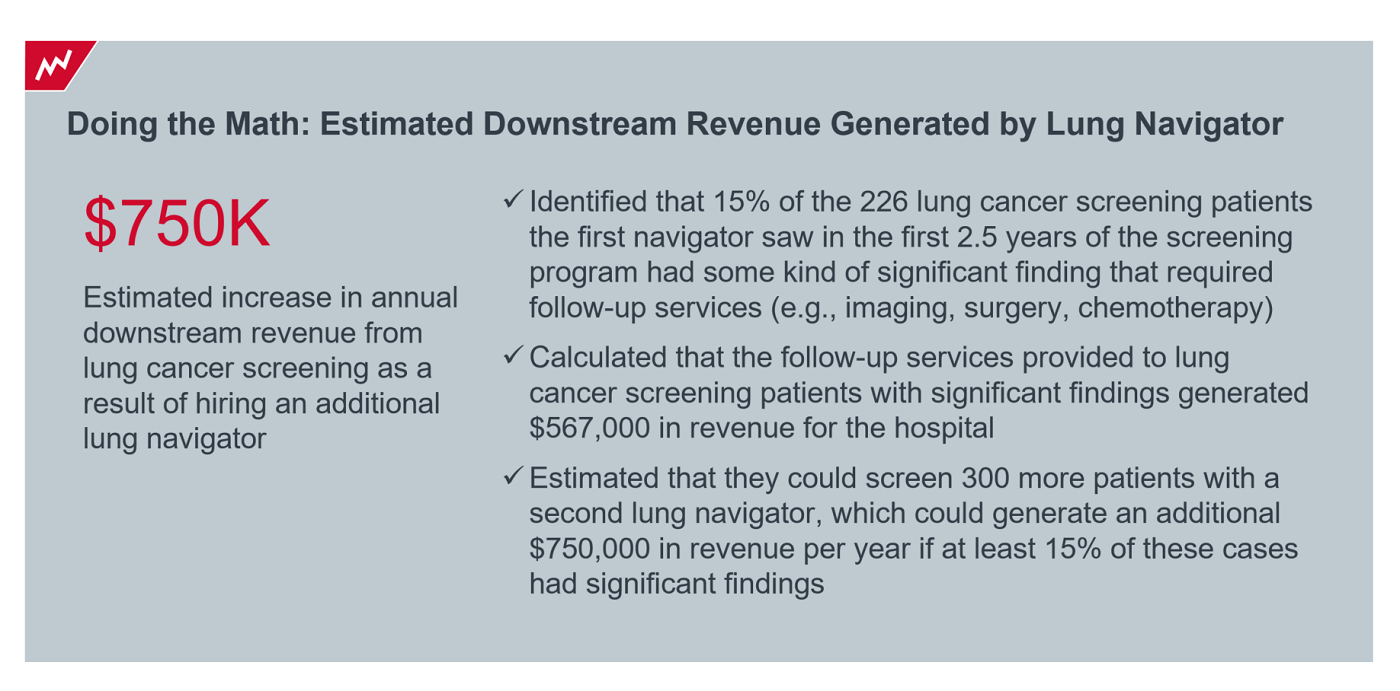 Within four months of hiring the navigator, the organization went from screening an average of 7.5 patients per month to 37—nearly a five-fold increase. During that time, the organization also diagnosed four patients, two of whom were early stage. Those four diagnoses have led to $245,000 in downstream revenue—already a significant return on investment for the organization.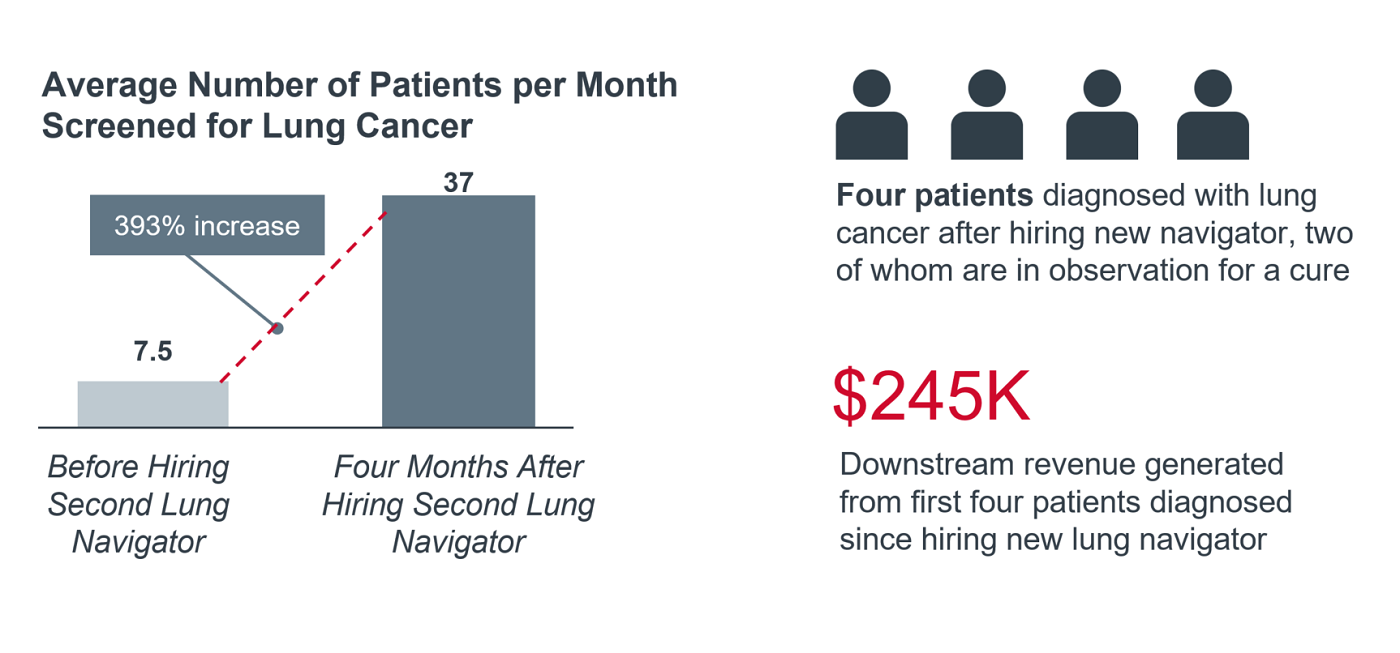 April 17 webcon: How to retain and engage your technologist workforce
Get best practices and case studies to help imaging managers foster a highly engaged imaging technologist workforce, and develop staff into effective future leaders.