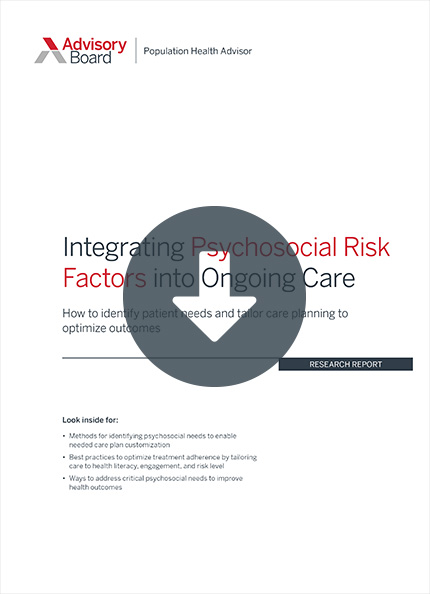 How to identify patient needs—and tailor care planning to optimize outcomes
Considering lifestyle behaviours and non-clinical factors play a serious role in clinical outcomes, this sounds like a doctors' dream, right?
And yet this dream exists. In countries such as Sweden and France, this practice—called Physical Activity on Prescription (PAP)—allows clinicians to prescribe physical activity to certain chronic patients. PAP is just one example of a wider practice called social prescribing, aimed to prevent and treat lifestyle-related health disorders.
What and where is social prescribing?
Social prescribing is the act of health care professionals referring patients to social services to improve their health and wellbeing. It has long existed in many European countries (notably, Scandinavia and the UK), but is just now making its way to the rest of the world. For example, just a few months ago, a social prescribing pilot called Rx: Community launched in Ontario, Canada, linking UK experts to 11 Canadian Community Health Centres building out their own linkages between primary care and the social sector.
While social prescribing can be sophisticated, many systems begin with modest means. The most common starting point is a simple, often non-electronic, referral system between the clinical and voluntary sectors. It is then up to the patients to go and get their prescription filled at a range of services, such as housing agencies, counselling, community transport, men's or women's groups, etc. 
Social prescribing innovation in today's health care landscape
Unfortunately, this referral-only form of social prescribing is becoming difficult to deliver on. Two trends happening around the world explain why: Populations are becoming older and more complex as health and social care funding is plateauing. This means that more complex patients need social care more than ever, but a lack of funding is limiting its capacity, leaving many social agencies unable to meet increased demand.
This begs the question: What's the point of this referral system if the prescriptions can't even get filled?
Enter Voluntary Action Rotherham (VAR), which houses one of the more progressive forms of social prescribing. VAR is an English charity that leads the support and development for Rotherham's voluntary and community sector. Not only does VAR have a robust referral system between GPs and approximately 1,400 voluntary sector organisations, but the organisation also funds frontline care at roughly 20 of the most referred-to organisations. This means that VAR actually refers patients to non-clinical services and then directly funds that intervention, which creates capacity in social care to meet the increasing number of referrals.
VAR serves as the single gateway for providers and their patients to access the voluntary sector. This means that GPs, nurses, and other clinicians aren't being asked to extend beyond the scope of their expertise. Because of this, it should come as no surprise that VAR managed to gain buy-in from 100% of the area's GPs just months into its 2012 pilot. Since then, VAR has sent 5,000 referrals to the social sector, resulting in almost £650,000 in avoided health care costs and a 42% reduction in ED attendances amongst previously high-utilisers.