Your most commonly asked lung screening questions
These findings reaffirm the results of the National Lung Screening Trial (NLST), which first demonstrated the benefit of screening for high-risk populations. Furthermore, the NELSON trial suggests there may be gender differences in the benefit of screening, with women seeing even greater reductions in mortality due to the early detection screening can provide.
While the NELSON and NLST show clear screening benefits, a recent study found that only 3.9% of high-risk smokers in the United States received their recommended screening low-dose CT. When taken in consideration with the 150,000 lung cancer deaths each year in the United States, authors Dr. Jemal Ahmedin and Dr. Stacy Fedewa concluded that "lung cancer is the most preventable and leading cause of cancer deaths in the United States."
3 ways to increase screening rates
Screening programs have a significant opportunity to lower lung cancer mortality while simultaneously benefiting from increased direct and downstream revenue. To increase volumes, programs can take three broad approaches: direct-to-patient marketing, physician marketing, and community partnerships. For more information on how to grow your lung cancer screening program, check out our lung cancer screening toolkit.
Direct-to-patient marketing

Programs should focus on increasing patient awareness of the benefits of screening, the eligibility requirements, and the availability and ease of screening. The ultimate goal is to encourage patients to ask their primary care physician about screening, but programs should also highlight program contact information.

Physician marketing

Physician marketing campaigns should target primary care physicians, as these physicians are most likely to refer patients for lung cancer screening. Include information about conducting the CMS-mandated shared decision making conversation, a necessary first step that often gets overlooked. For more detailed information around patient eligibility requirements and shared decision making, review our  lung screening frequently asked questions.

Community partnerships

Finally, lung cancer screening programs should explore community and employer partnerships to increase volumes. Programs should go on-site to provide smoking cessation counseling and information sessions that can lead to increased volumes. As with direct-to-patient marketing approaches, programs should use these education and outreach sessions to market their specific screening programs.
The lung cancer screening toolkit: 5 steps to get from inception to excellence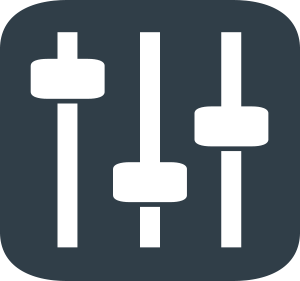 We've seen the number of lung cancer screening programs triple in the last three years—but we've also seen that it's tough to get it right. Many programs have been stymied by low volumes, poor reimbursement, and the challenge of managing patients' suspicious findings.
Here's everything you need to build a stronger lung screening program. Whether you have already launched one or are starting from scratch, explore each step to get best practices and practical tools.