High-risk patients already navigate the complex health care system, yet they are also the group who likely benefits the most from non-clinical support. It's not hard to imagine how many get lost navigating additional non-clinical resources, leading to significant care gaps. So, just as providers support patients with clinical navigation and self-management support, they should also help patients close their non-clinical care gaps.
How to prioritize your non-clinical efforts
Leading provider organizations use targeted approaches to identify patient-specific needs and prioritize key interventions. Rather than address the wide range of possible psychosocial risk factors for every patient, these organizations prioritize those needs that they can easily identify and that predict future health care outcomes.
So which non-clinical needs are the most important to address? Here's what we learned from our research:
Facilitate insurance enrollment: Insurance status is often used as a proxy for overall social risk because it is easily assessable and strongly correlates to health outcomes. While many health systems have an insurance enrollment strategy for patients coming to the ED, proactive outreach to eligible-but-unenrolled patients may be a worthwhile investment.


Address language barriers: Limited English proficiency is easily identified and has a significant impact on care quality, access, and utilization. Ensuring access to language-concordant providers, in-person or telephonic interpretation, or language line interpretation services, can reduce avoidable acute utilization.


Partner up to address basic needs: Food insecurity isn't as easily tackled, but many providers invest in programs to meet patients' basic needs by partnering with the community to address housing and food insecurity. That's because addressing those needs is generally outside of most provider organizations' expertise, and community and government support services are often available.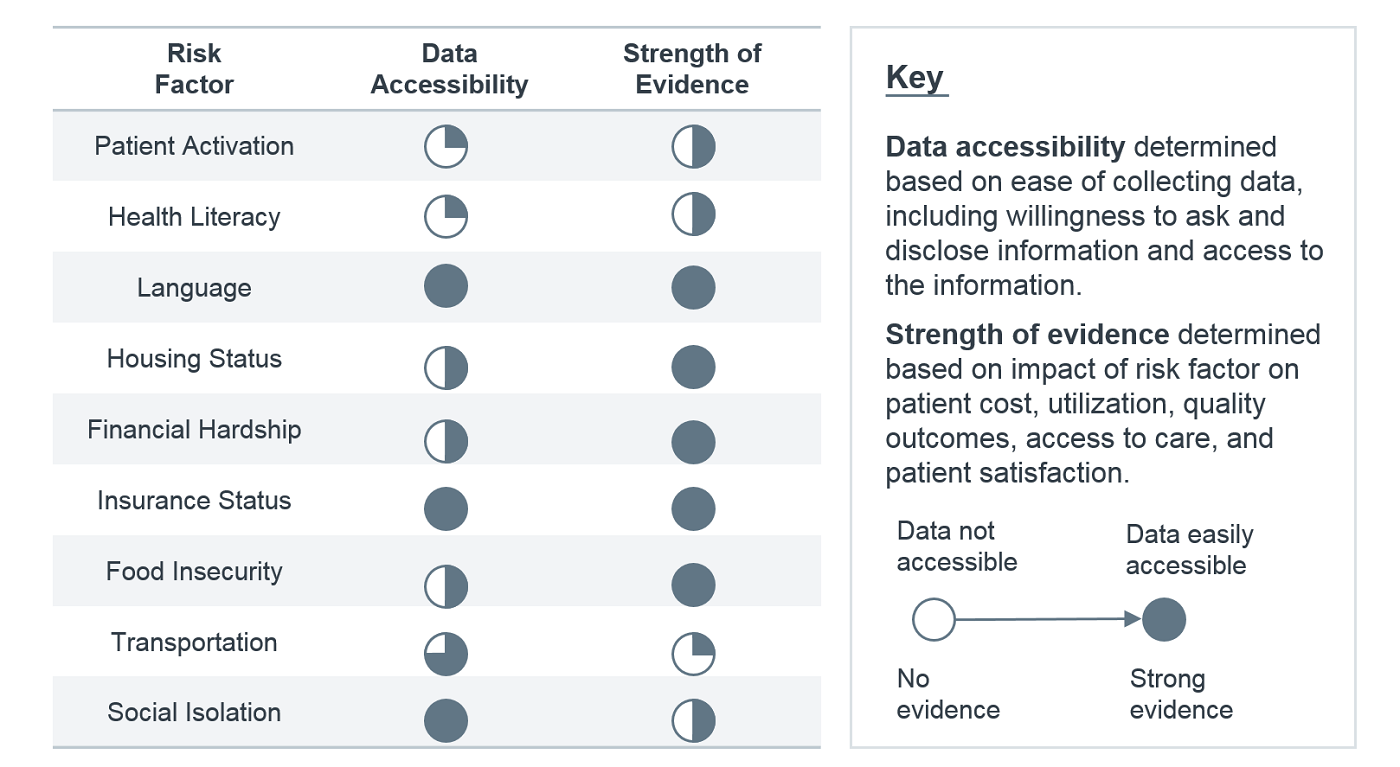 If you've implemented a successful program to address social determinants of health and are willing to share your story, please email us at pha@advisory.com.